Method acting has a reputation for causing actors to go to extremes for their performances. It became popular in Hollywood after Marlon Brando popularized Method acting in the early 1950s. Built on the teachings of Stanislavski and further developed in America by Lee Strasberg, Elia Kazan, Stella Adler, and Sanford Meisner, Method has become a catch-all term for the kind of actors who stay in character 24/7.
There's a lot of contention about whether the so-called Method actors of today are actually following the teachings of any particular acting guru—or if they're just using it as an excuse to be difficult. From almost dying of pneumonia to eating raw bison meat, half of the actors on this list will give anything for the perfect performance. But the rest of the actors have thoughts about the chaos and harm that Method acting causes.
Are you on Team Method or Team Never?
Never: Claire Danes
Claire Danes, who has worked opposite Jared Leto and Leonardo DiCaprio, sees acting as a job—not an excuse to sacrifice her own happiness. In 2013, she told the Television Critics Association that setting healthy boundaries between her work and her personal life was essential. "If I took my characters home with me, half my life would be misery, I think. I tend to compartmentalize work from my life," she said.
Danes went on to clarify, "I'm not terribly 'Method.' The acting isn't easy, but I have figured out how to let it go, and that was hard-earned, actually. That took some time to work out. As a kid, I was much more superstitious and earnest and fearful and thought I had to sacrifice my happiness in the most extreme way. I realize now it's a discipline; it's a job."
Method: Jared Leto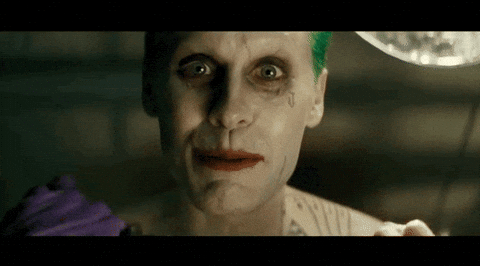 Jared Leto is the current poster boy for Method acting. He's notorious for not only his intense physical transformations but also his commitment to staying in character throughout the entire filming process. Most recently, he came under fire for his behavior on the set of Morbius. He insisted on using his character's crutches to get around during breaks, causing significant delays. Eventually, director Daniel Espinosa made a deal with him to use a wheelchair instead.
Espinosa confirmed the story, saying, "I think that what Jared thinks, what Jared believes, is that somehow the pain of those movements, even when he was playing normal Michael Morbius, he needed, because he's been having this pain his whole life. Even though, as he's alive and strong, it has to be a difference. Hey, man, it's people's processes."
Leto also stayed in character as the Joker during the filming of Suicide Squad and claimed that he sent his costars "gifts" that were, frankly, biohazards. However, he later backtracked on those comments and said that it was all just a joke. Except that he really did give Margot Robbie a pet rat.
Read More: Ranking the Most Famous Movie Vampires
Anne Hathaway joked that she never actually met Jared Leto while filming the scam drama WeWork together: "I really respect Jared's process, and I had a wonderful time working with whoever that was! We really created the most beautiful connection between us, and I always wanted to be really respectful…but the day the House of Gucci trailer came out, I had to do something! I couldn't just let it be!"
She also compared him to a Horcrux, so if nothing else, we know that our girl Anne is a Harry Potter fan. "It was like a horcrux: Over here was Jared, over here was Paolo Gucci, and here was Adam Neumann!" she continued. "I was like, 'Oh dear,' and he was like, 'Whoa, I think I just time-traveled!'"
You can watch the whole interview with Stephen Colbert below.
Never: Mads Mikkelsen
Mads Mikkelsen does not have time for Method actors. He told GQ that the amount of prep and dedication that goes into a role hoodwinks critics into thinking that the performance is good—even when it's not.
"The media goes, 'Oh my god, he took it so seriously, therefore he must be fantastic; let's give him an award,'" he said. "Then that's the talk, and everybody knows about it, and it becomes a thing," he said.
Mikkelsen also wonders how a Method actor is supposed to prepare to play a serial killer. The actor famously played Hannibal Lecter on the series Hannibal, so it's safe to say that he knows what he's talking about. While Mikkelsen made the effort to learn horseback riding and sword fighting for his role in King Arthur, for example, he thinks that Method actors take things way too far. "It's just pretentious," he concluded. "Daniel Day-Lewis is a great actor. But it's got nothing to do with this."
Method: Daniel Day-Lewis
Daniel Day-Lewis isn't just a great actor—he's frequently cited as the greatest actor of his generation. He's also deeply committed to his acting process. Over the course of his incredible career, Day-Lewis pushed himself to the limit time and time again. Here are just a few of the highlights:
He learned how to speak fluent Czech for his role in The Unbearable Lightness of Being.
He lived in the woods of North Carolina for an entire month to prepare for filming The Last of the Mohicans.
He voluntarily lost 50 pounds and locked himself in solitary confinement for three days to get into character as a wrongfully convicted man in the film In the Name of the Father.
Like Jared Leto, he refused to drop character as a man with cerebral palsy in My Left Foot, demanding that the crew feed him and carry him around set. Even after the cameras stopped rolling, he continued to use a wheelchair.
He gave himself pneumonia during the filming of Gangs of New York because he refused to wear a modern coat. He also refused medical treatment.
While Day-Lewis undoubtedly gets results, at what cost? Is it really necessary to push yourself to such extremes in order to capture a more authentic performance?
Never: Laurence Olivier
Sir Laurence Olivier is one of the titans of stage and screen, and he also delivered one of the most famous—and scathing—quotes about the absurdity of Method acting.
While filming the 1976 movie Marathon Man with Dustin Hoffman, Olivier noticed that his costar was going to extreme lengths for the performance. At one point in the thriller, Hoffman's character had been awake and on the run for three straight days. Hoffman confessed that he hadn't slept in 72 hours in order to be more authentic.
"My dear boy," Olivier quipped, "why don't you just try acting?"
Hoffman later confessed to shouting insults at his Kramer vs Kramer costar Meryl Streep—including taunting her about the recent death of her partner. He also allegedly slapped her. Both actors won Oscars for the film, but I think it's worth noting that Streep now has the most Academy Award nominations of any actor and is one of only five people to win three acting Oscars.
Method: Jamie Foxx
To play the legendary Ray Charles, Jamie Foxx wore prosthetics that allowed his eyes to be glued closed all day on set. He later told the New York Times that the "unsettling" and "claustrophobic" experience gave him panic attacks. He also described the cast and crew accidentally leaving him behind, not realizing the film star literally couldn't get back to set on his own.
He described how his coworkers would "leave him sitting alone at a table after lunch on the assumption that he could get back to the set on his own." The dedication paid off, a Foxx won an Oscar, a BAFTA, a Golden Globe, and a SAG award for his performance in Ray.
Never: Sebastian Stan
Sebastian Stan has no patience for Method actors who inconvenience the rest of the cast and crew. During an interview about getting into character as rocker Tommy Lee for Pam and Tommy, he said that he finds Method acting to be "very irresponsible, narcissistic, self-indulgent."
"I don't believe in creating chaos for the purposes of [acting]," Stan explained. "And I know actors do that a lot. There's a lot of people that do that … create sort of chaos on set or chaos in the other people they're working with, in order to somehow give the scene this tension or whatever."
Not Technically Method, But Really Dedicated: Leonardo DiCaprio
Would you sleep inside an animal carcass if it meant finally getting the recognition you wanted at work? That's just one of the wild lengths Leonardo DiCaprio went to while filming The Revenant. He also nearly gave himself hypothermia and ate raw bison meat while filming—even though DiCaprio is a vegetarian in real life.
DiCaprio isn't technically a proponent of Method acting. Director Agnieszka Holland, who worked with him early in his career, said, "he's doing some trick which is pretty mysterious to everyone watching – frankly even for the director. Look at him on screen and, for the moment of the shot, he really becomes the character."
Never: Samuel L. Jackson
As one of the hardest-working actors in Hollywood, Samuel L. Jackson has taken on a huge variety of roles. From Jules Winnfield to Nick Fury to the upcoming Ptolemy Grey, he's a dynamic presence on screen. And it's probably not a big surprise that Jackson has zero patience for Method actors.
"I've done all that stuff before I get to work. I know the emotional place that I need to go to, to get something done. Sometimes, it takes other people longer to get there, and maybe I am imposing my will on them by making them laugh at the end of a scene like that, or not investing in their emotional output, but that's just who I am. I want them to have a good time," he told Collider.
"Sometimes, when you're working with people who invest like that, it doesn't feel like they're having a good time, to me. It's a job of playing make-believe. You do it effectively and you do it in a way that's not harmful to you because it's a safe space. You're supposed to be able to safely come into this space, work and give emotionally, and not be harmed by it."
There you have it: acting is make-believe and there's no reason it should harm other people.