Has Adele moved on with someone new? It seems so. And he's one of the biggest sports agents in the game.
After seven years together, Adele separated from Simon Konecki back in 2019. She's been mostly quiet about her dating life ever since. As many fans know, the pop star's divorce finally became official in March 2021. It's not clear when exactly she started playing the field again. Some also suspect that this could be a rebound. However, it's too soon to tell. Right now, what seems all but certain is the "Rolling in the Deep" singer is vividly in a new relationship.
Here's what we know so far.
Adele Steps Out With New Boyfriend
According to PageSix, the 33-year-old songstress looks to be dating LeBron James's agent, Rich Paul. For those unfamiliar, Paul's the founder of Klutch Sports Group and the head of UTA Sports. He previously dated Tobey Maguire's ex-wife, Jennifer Meyer.
A few days ago, the potential lovebirds were spotted on an outing. They were sitting together courtside. They were also wearing masks, looking cozy, and according to one insider, "100 percent dating." Currently, we're still waiting to find out how serious the relationship is, but these two looked like a couple last Saturday. Reportedly, they might've been seeing each other on the low since back in May.
As noted by The New Yorker, Paul first dropped potential hints about their relationship when he revealed he'd been "hanging out" with "a major pop star." It now looks like that unnamed pop star was undoubtedly Adele. Throwing the press off their scent, the 39-year-old sports agent made sure to announce he wasn't dating and was very much single. True or not, it doesn't look like that's the case anymore.
It Might Be Getting Serious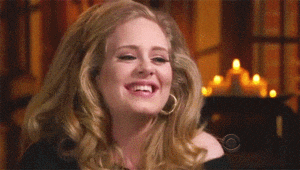 Following her divorce, the "Someone Like You" singer has kept her love life out of the public eye. In turn, this recent outing could mark a pivotal moment for Adele. This is one of the very few date-like outings she's had in quite some time. So if they are in a budding relationship, this public display is the only time the Grammy winner has seemingly revealed who she's seeing since 2019.
That's a pretty big deal in itself, no matter how serious they are today. Prior to Paul, Adele was linked to British rapper Skepta, but that relationship was never confirmed. Many now speculate it was never a romance at all. There was also a brief rumor she had something going on with Harry Styles. In the end, the speculation about that one quickly fizzled out. But now, it looks like she's really dating someone new.
With that said, Adele has not revealed her relationship status. Not with words, anyway. On top of that, neither camp has confirmed (or denied) whether or not these two are more than friends. But sometimes, silence speaks volumes.
Moving forward, we'll be keeping our eyes on these two. And do keep those ears open! You never know when Adele might drop a new track that reveals what's really been going on in her love life.