There's no doubt about it, Betty White is a national treasure.
The actress, who has been working in Hollywood for decades, is just a few months away from another major milestone — turning 100 years old.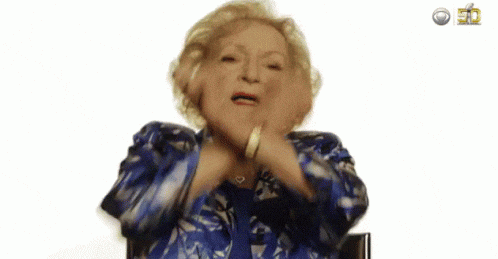 While turning 100 is something to celebrate no matter who you are, fans of the Golden Girls icon are asking for extra protection ahead of her birthday.
Protect Betty at All Costs
Every time Betty's time starts trending on Twitter, fans immediately assume the worst. In fact, when her name started trending last year, countless people thought she had passed away!
"Can we stop making Betty White trend? Y'all are giving me a heart attack weekly," one person recently shared on Twitter.
"Every time I see our national treasure and Golden Girl Betty White trending I swear my heart skips a beat. Luckily it's only because people are sharing how much they adore her. I couldn't agree more," another wrote.
Thankfully, Betty is alive and well and ready to celebrate 100 years of life.
But, with her birthday coming up in January, fans are asking for Betty to receive a little extra protection. She's got to make it to a century, after all!
"​​Betty White is only 2 1/2 months away from turning 100, we all need to be protecting her with our lives," one fan tweeted.
Does Betty Have a Potty Mouth?!
Along with her birthday coming up, the 99-year-old has been in the news because her former Young & Hungry co-star, Emily Osment, revealed she has a bit of a potty mouth!
"She's got a mouth on her. She'll tell you," the former Hannah Montana star said on The Kelly Clarkson Show on Wednesday, November 3.
"If she was sitting here, she'd go, 'Uh-huh.' I don't know what words I can say on this television show, so I'm going to hold back."
But, along with making the cast laugh with her inappropriate language, Emily reflected on how incredible it was to work with such a legend.
"It was amazing to be working on a show for that long. Our crew, you watch our crew that's been around forever, they've worked with so many people. And then [Betty] walks on stage and they all kind of just [go], 'Hi, Ms. White. Very nice to meet you,'" she shared.
"The amount of respect that she garners walking into a room was very interesting and well-deserved."
Long and Lustrous Career
Betty is of course best known for playing Rose Nylund on The Golden Girls from 1985 to 1992, but she has been working in Hollywood since the 1930s. Yes, the 1930s!
She was on The Mary Tyler Moore Show as Sue Ann Nivens from 1973 and 1977, which really put her on the map, but she's been in everything from The Carol Burnett Show to The Love Boat.
In more recent years, she starred on Hot in Cleveland from 2010 to 2015 and had a recurring role on The Bold and the Beautiful. She was also in the 2009 film The Proposal alongside Sandra Bullock and Ryan Reynolds, as well as the voice of Bitey White in Toy Story 4.
Even though it's a few months away, here's to your 100th, Betty!