The rumors are true — Scarlett Johansson and Colin Jost have welcomed their first baby together!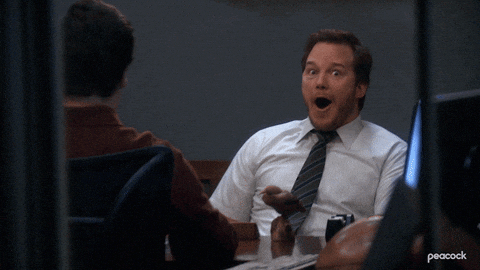 Scarlett Johansson Has Been Noticeably Absent
Scarlett sparked plenty of pregnancy rumors as of late. The Marvel star was clearly absent from all in-person Black Widow press events ahead of the much-anticipated movie's release. And when she did show up in virtual interviews, she was always in close-ups, careful to never show anything below the shoulders.
Inside sources claimed that Scarlett and Colin were expecting. "Scarlett is pregnant but has been keeping it very quiet. She has been keeping a very low profile," one source told Page Six.
Others noticed that she hasn't been out and about in the Hamptons this summer, either.
"Scarlett usually spends a lot of the summer out in Amagansett and Montauk, and you'd often see her walking her dogs on the beach or getting coffee. But this summer it seems like she is deliberately trying to keep a low profile," said another source.
The actress was also notably absent from a screening of Black Widow in the Hamptons.
Read More: Scarlett Johansson Sues Disney Over Black Widow Movie
Pregnancy Rumors Confirmed: They Have Welcomed Their First Baby Together!
It looks like the rumors were true! Hubby Colin Jost confirmed the news during a stand-up gig in Connecticut over the weekend.
"We're having a baby. It's exciting," Colin told the audience at Ridgefield Playhouse on Sunday.
And as it turns out, the happy couple are already basking in that new baby smell! Scarlett's rep, Marcel Pariseau, confirmed to PEOPLE that they have welcomed their first baby together.
All those close-up Zoom interviews were just too suspicious. I knew it!
This is Scarlett's first baby with the Saturday Night Live comedian. The actress already has a 6-year-old daughter named Rose with her now-ex-husband Romain Dauriac. Big sis Rose will turn 7 this fall.
The Couple Had a "Very Pandemic Wedding"
Scarlett and Colin started dating in 2017. They were married in an intimate ceremony in October 2020.
During an appearance on Late Night With Seth Meyers, Scarlett talked about her "very pandemic wedding." She admitted it was "a little stressful," likely because they wanted to take every precaution they could to keep everyone safe.
"Obviously, we wanted to take all the precautions — every precaution that we could," Scarlett said. She noted that everyone in attendance had to be tested "one hundred thousand times."
They also had custom "The Josts" face masks made, and, "It was definitely a weird party favor that could only happen now."
Scarlett Is Already Planning Her Return to the Big Screen
Scarlett has no plans of slowing down after baby number 2. It looks like she's already signed on to a new Wes Anderson flick, according to The Hollywood Reporter.
So far, Adrien Brody, Bill Murray, Jason Schwartzman, and Tilda Swinton are already on board. It also looks like Margot Robbie and Tom Hanks are on the bill, as well. With a cast like that–and Anderson's playful, quirky style–I can't wait to see it!