Updated on 11/8/21
Billy Porter is walking back his criticism of Harry Styles's Vogue cover.
Well, sort of.
The actor appeared on The Late Show With Stephen Colbert on Thursday, November 4, and apologized to the singer for bringing him into his issue with Vogue.
Billy Explained His Issue Isn't With the Pop Star
"Harry Styles, I apologize to you for having your name in my mouth. It's not about you. The conversation is not about you. The conversation is actually deeper than that," the Pose star shared.
"It is about the systems of oppression and erasure of people of color who contribute to the culture."
He continued, "I'm sorry, Harry. I didn't mean no harm. I'm a gay man. We like Harry Styles, he's cute!"
Billy Calls Out Harry and Vogue
Original story (10/18/21)
Harry Styles seemingly broke barriers last year when he appeared on Vogue's December 2020 cover.

Not only was the former One Direction star the first man to appear solo on the cover, but he also donned a dress in the cover shot.

However, while the moment seemed to be a big step forward for the venerable fashion magazine, Billy Porter is now calling BS on the whole thing.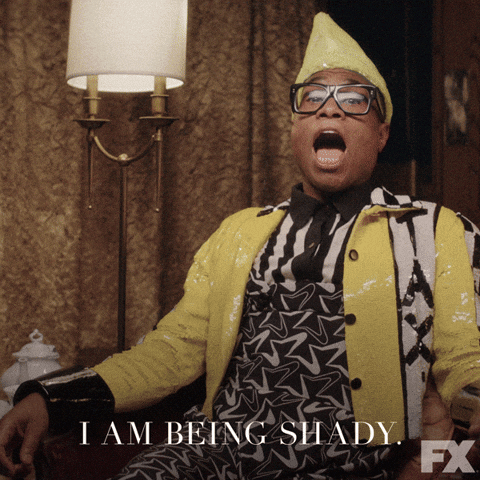 Sorry Everyone, But Billy Was First
The Pose actor, who is no stranger to wearing fabulous gowns on the red carpet, recently told The Sunday Times he has a problem with the 27-year-old being heralded as a fashion pioneer.
In fact, he believes Harry would've never landed that cover if he wasn't a "straight white man."
"I feel like the fashion industry has accepted me because they have to. I'm not necessarily convinced and here is why," Porter explained.
"I created the conversation and yet Vogue still put Harry Styles, a straight white man, in a dress on their cover for the first time."
Claims Harry Only Wore a Dress Because "It's the Thing to Do"
While the Emmy winner doesn't begrudge the "Watermelon Sugar" singer for wearing a dress on the cover, he doesn't like that he's being used as a spokesperson for non-binary fashion.
"I'm not dragging Harry Styles, but he is the one you're going to try and use to represent this new conversation? He doesn't care, he's just doing it because it's the thing to do. This is politics for me. This is my life," he shared.
"I had to fight my entire life to get to the place where I could wear a dress to the Oscars and not be gunned down. All he has to do is be white and straight."
Though Harry has never publically commented on his sexuality, he did tell Vogue last year that he felt gendered clothing was very limiting.
"Clothes are there to have fun with and experiment with and play with. What's really exciting is that all of these lines are just kind of crumbling away," he explained.
"When you take away 'There's clothes for men and there's clothes for women,' once you remove any barriers, obviously you open up the arena in which you can play."
Billy's Got a Point
While neither Vogue nor Harry has responded to Billy's claims, there's no question the actor has a valid point.
Vogue has a serious issue when it comes to its treatment of Black people in the industry, especially gay Black people, and has repeatedly missed the mark when it comes to breaking barriers.

Who could forget the controversy surrounding Simone Biles's cover back in August 2020? While the photos immediately sparked criticism because they were photographed by Annie Leibovitz and not a Black photographer, most critics had an issue with the lighting.
Many noticed the lighting was not doing the gymnast any favors, as it was washing out her skin and not highlighting her features. People believed had a Black photographer been hired, they would've had a better understanding of how to properly light her skin.

The magazine faced controversy again when it featured Vice President Kamala Harris on the cover in February 2021, as many thought she looked washed out and too casual.
And, if that's not enough to make you question if Vogue has some serious issues, they did not have a Black photographer shoot a cover until September 2018. Yes, 2018. It took them 126 years!

There's no question Harry has been an incredible advocate for the LGBTQ+ community through his work and that he enjoys wearing non-binary clothing, but it's clear Vogue played it safe in their decision to put him on the cover.
In fact, we'd like to see Billy Porter on the cover of Vogue in 2022. Let's make it happen, people!