Britney Spears announced to fans that she's converted to Catholicism, as she showed off her Mass dress.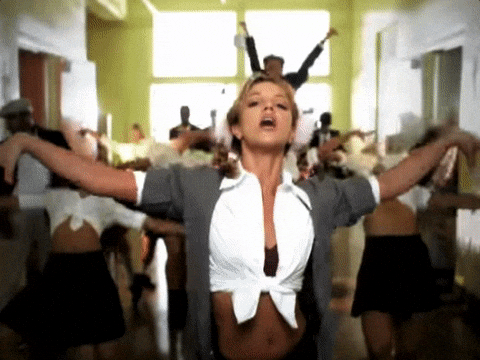 Maybe this is just things coming full circle. After all, she rose to fame with an iconic Catholic schoolgirl look in the "Baby One More Time" music video.
Britney Spears Is Catholic Now, According to her Instagram
The 39-year-old pop superstar posted a couple of videos on Instagram Thursday. One shows Britney posing in a casual outfit and sunglasses, while the second video in the post shows her wearing a bright blue dress with a plunging neckline.
The caption on the post explains that the second video was her ensemble of choice for Mass.
"I just got back from mass," Britney's caption reads. "I'm Catholic now … let us pray 🙏🏼 !!!"
Some fans expressed their confusion in the comments. Others, though, sent messages of support and welcome.
"We stan a catholic [sic] legend ❤️🙏🏽," posted one user, while another wrote, "Yesss! Welcome home sister! I'm Catholic too! ❤️❤️❤️❤️"
She Previously Said She "Goes Back and Forth"
In a now-deleted post, Britney previously told fans she "goes back and forth" on her religious persuasions. During a strange Q&A session on her Instagram, she addressed a number of questions asked by fans — including about her religious preferences.
"I grew up Baptist," the pop star said. "But I studied Kabbalah so I go back and forth — but I do believe there is a god."
Growing up in Louisiana, Britney was brought up in a strict Southern Baptist household. She got her start singing in the church choir.
She later joined celebs like Madonna, Paris Hilton, and Ashton Kutcher in studying Kabbalah. Britney became very involved in the Kabbalah Centre in L.A. This branch of Jewish mysticism was very "in" with Hollywood elites back in the early 2000s. Celebs were often spotted wearing the movement's signature red string bracelet.
Britney publicly disavowed Kabbalah after the birth of her child in 2006, saying, "I no longer study Kabbalah, my baby is my religion."
An inside source told PEOPLE it was really because she was tired of being harassed by Kabbalah leaders for more donations.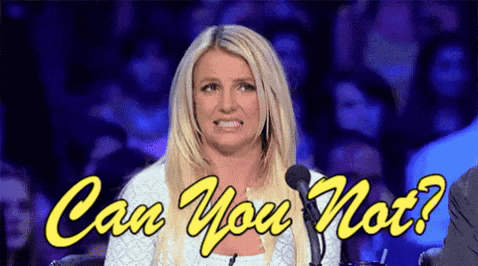 An Update on Her Conservatorship Battle
As far as the conservatorship goes, she's still embroiled in a court battle.
After a very public testimony explaining she was being taken advantage of by her family, Judge Brenda Penny gave the pop superstar permission to choose her lawyer. Sam Ingham, her court-appointed attorney, resigned in order to let a more high-profile attorney help Britney with her case.
Britney reportedly broke down during the hearing, revealing she's "extremely scared" of father Jamie Spears.
Attorney Matthew Rosengart, a former federal prosecutor, was approved to represent Britney in her conservatorship battle. Within an hour, he had already started to take action — addressing the court and explaining his intentions.
Rosengart's client list is full of A-listers. He represents the likes of Steven Spielberg, Keanu Reeves, Winona Ryder, and Sean Penn.