Updated on 11/4/2021
Just days after Britney Spears slammed her mother on social media, Lynne Spears is now asking her daughter for money.
According to court documents obtained by Entertainment Tonight, Lynne is asking the pop star's legal team to help cover the legal fees she incurred while trying to help Britney get free from her conservatorship.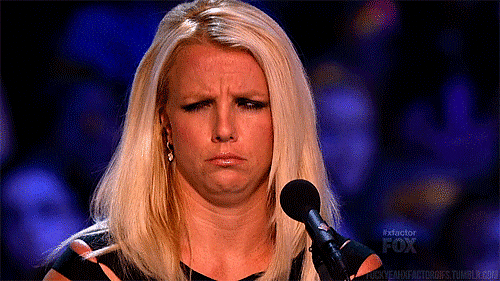 Confused? Don't worry, we'll try to explain.
Lynne Claims She Helped #FreeBritney
Though Britney claims her mother is the reason for the conservatorship in the first place, Lynne is now saying she hired a law firm in 2019 to see "what they could do to get involved to help Britney free herself from what she saw was a very controlling existence."
And how much are these legal fees, you might ask? Oh, just over $663,000.
The court documents also claim the 39-year-old agreed to have her mother "free her from this nightmare she was enduring."
Again, this assertion is in stark contrast to what Britney revealed on social media earlier this week when she claimed her mother was the mastermind behind her guardianship.
Britney Says Her Mom Is the Mastermind Behind Her Conservatorship
Original story (11/3/2021)
Britney Spears's mom may be the one to blame for her conservatorship after all.
While her father, Jamie Spears, has gotten much of the blame due to his legal control over his daughter, there certainly appears to be more to the story. At least according to Britney herself.
In an Instagram post that has since been deleted, the pop star called out her mother, Lynne Spears, for being the mastermind behind her guardianship.
Britney Says Her Mom "Ruined" Her Life
Posted on Tuesday, November 2, the 39-year-old went after her mother for her involvement in her conservatorship that began over 13 years ago.
"Pssss my dad may have started the conservatorship 13 years ago … but what people don't know is that my mom is the one who gave him the idea !!!! I will never get those years back …. she secretly ruined my life," she claimed.
And, along with calling out her mother, she also called out Lou Taylor, who was Britney's former business manager.
"And yes I will call her and Lou Taylor out on it. So take your whole 'I have NO IDEA what's going on' attitude and go f–k yourself !!!! You know exactly what you did."
Claims Her Dad Isn't Smart Enough to Think of a Conservatorship on His Own
While her father has been the face of Britney's conservatorship, the "Toxic" singer also claimed her mother actually gave him the idea in the first place!
In fact, she even said she doesn't believe her father is smart enough to have thought of the idea in the first place.
"My dad is not smart enough to ever think of a conservatorship," she wrote before adding "…what people don't know is that my mom is the one who gave him the idea."
Jamie Removed Himself From Britney's Conservatorship in September
Following years of legal battles with his daughter, Jamie reversed course just a few months ago and filed to terminate his conservatorship.
While this was a major victory for Britney in her fight against her father, it did raise a number of questions. In fact, according to Britney's attorney, Mathew Rosengart, Jamie only removed himself because he had received an inquiry into his finances.
And, in court documents obtained by People, Rosengart asked whether her father was "motivated by a desire to bolster his reputation or to avoid his deposition or responding to the outstanding discovery served on him in August."
Needless to say, Britney's fight against her family for her freedom and her fiances isn't close to being over.