It looks like Britney Spears is sitting on the other side of a dispute this time around. The pop superstar is now under investigation after an employee accused her of striking her.
But did an altercation really happen, and what led to the situation?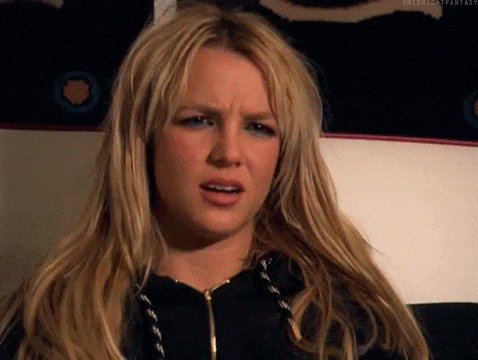 The Ventura County Sheriff's Department is investigating an alleged misdemeanor battery incident. A housekeeper reported that Britney struck them inside the home. The employee did not disclose what started the alleged dispute.
However, inside sources have leaked info on what they say led to the confrontation.
Where Are Britney's Beloved Dogs?
Insiders directly connected to Britney told TMZ that Britney's dogs are missing, and she just wants to know what happened to them.
Apparently, one of her dogs got sick a few weeks ago, and the dog sitter took both pups to the vet… but the dogs never came back home. Sources told TMZ that the dog sitter kept them, "because she believed they weren't safe at Britney's home."
Here's the thing though: Britney suspects that the housekeeper — the same one who accused her of battery — is to blame for her missing dogs. As it turns out, the housekeeper is the one who got concerned that the dogs had been neglected. According to sources, Britney believes the housekeeper is the one who called the dog sitter to take the pups away.
The housekeeper had pics she took on her cellphone of the dog after it had thrown up. It sounds like this is what led to the alleged dispute.
Britney Suspects the Housekeeper Is Sending Photos to Dad Jamie Spears
Britney got upset that the housekeeper had taken photos inside her house, but it also led her to believe the housekeeper was sending photos to her dad, Jamie Spears.
Hey, the housekeeper is apparently paid by Jamie, so it doesn't sound too far-fetched.
That's when Brit swiped the phone out of her hands. The housekeeper alleges that Britney struck her arm, which caused her to drop the phone. Sources claim the pop star just hit the phone.
Either way, Britney's people believe this is nothing, and if it didn't involve her, "it never would have been reported at all."
"This is overblown sensational tabloid fodder — nothing more than a manufactured 'he said she said' regarding a cell phone, with no striking and obviously no injury whatsoever," said Mathew Rosengart, the pop star's attorney. "Anyone can make an accusation but this should have been closed immediately."
He clarified that the sheriff's office itself said the incident was a "very minor misdemeanor," and that they said "there were no injuries." Rosengart also added, "If this did not involve Britney Spears, it never would have been reported at all."
What do I say? $5 says the housekeeper is in cahoots with daddy Spears, and this is a way of rattling Brit amid the conservatorship battle.