From our friends at Hey Pumpkin.
Whether they're heading out to get groceries, filling up their gas tank, or walking a red carpet, celebrities always seem to look great.
Sure, it may be because they have incredible stylists and time to pull together sleek outfits, but the reality is they have the money to be able to look fashionable 24/7. It's hard to serve looks when you're balling on a budget (trust me, I know).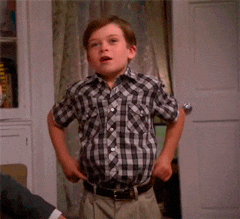 But, it's not impossible.
In fact, there are ways to dress like your favorite celebrity fashion icons without breaking the bank. From Hailey Bieber to Rihanna to Kendall Jenner, here's how you can dress like a celebrity for a fraction of the cost.
Hailey Bieber
Hailey Bieber has quickly cemented herself as a fashion icon for the Gen Z generation. Between her casual looks and her red carpet moments, there's really nothing she can't pull off.
This green jacket-skirt ensemble is definitely one of her best street-style looks of all time. Paired with the black knee-high boots, a black purse, and gold accessories, this look just screams fashion icon.
Alright, let's try to recreate it.
So it's not a skirt, per se, but this green shorts and jacket ensemble is only $21 from SheIn! Paired with this sleek black crop top for Target — which is $5 — you have yourself a majority of the outfit for less than $30!
Now for the shoes… these knee-high boots from Forever 21 are $37.99.
Forever 21 also has a black purse very similar to Bieber's for $13.99, plus gold hoops for $4.99.
All in all, you can recreate the 24-year-old's outfit for less than $85!
Rihanna
I know it may seem crazy to try and recreate a Rihanna look, but I'm telling you, it can be done! Just like Bieber's above, in this outfit, Rihanna donned a matching camel-colored skirt and jacket ensemble.
The white t-shirt keeps the look simple, while the heels take it up an extra notch. It's a great look for a night out with friends or a fun date night.
OK, here's how to recreate it for less than $100.
This camel oversized shirt from H&M is on sale for $28.99, while this faux leather skirt (also from Lulus) is $34. Paired with this simple white t-shirt from Old Navy for just $8 and strappy heels from Forever 21 for $14.99, this outfit comes in at just under $100.
Kendall Jenner
Unlike her sisters, Kendall Jenner's fashion is typically understated and casual. She loves wearing jeans and sneakers, which is great for us common folk who may want to recreate her outfits.
In this particular outfit, Jenner is going for an all-white look, complete with white jeans, white sneakers, a white crop top, and a white jacket. The all-white look is very in these days and is great for a casual day out and about.
These white straight-legged jeans from Madewell are $49, while this white crop top from SheIn comes in at $5.
This cropped white jacket from ASOS is on sale for less than $20 and these white platform sneakers are also on sale for $19. All together, this outfit comes in at just under $100!