Celebrities often wind up dating or marrying other famous people.
It might be because those are the only people they know. After all, most A-listers aren't usually kicking it around town with people like you and me. They're hanging out at all the hottest L.A. spots and red carpet events, rubbing elbows with other celebs. On top of that, they've got the connections to meet the other celebrities they want to connect with. All it takes is for their publicist to reach out to another's publicist.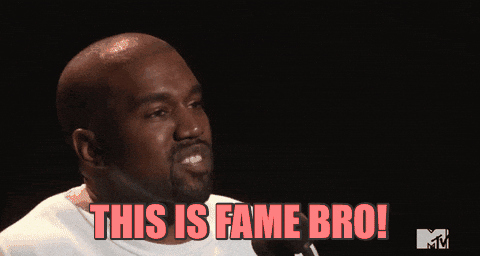 Sometimes, celebrities don't like dating anyone who isn't famous because they don't want to be "used." If they date another person who has already found fame, they can be sure that the person isn't just dating them to get famous or to take advantage of the perks. Or, they're not going to gossip to friends and sell secrets to the tabloids.
Of course, celebs often pair up with other celebs because they understand fame and what it means to be a celebrity. Another celebrity already knows how to deal with the attention that comes with being famous. This can mean adoration from fans, but it can also mean getting chased by paparazzi or public scrutiny. There are also other major differences in lifestyle. Celebrities have very different travel and work schedules that can be hard for regular folks to handle. And, we all know that some celebs seem to live in their own little bubble that can skew their views a bit.
All that said, some celebrities have really hit it off with "regular" people. In fact, some of those romances have lasted! As it turns out, celebs do marry non-famous people sometimes.
Now, I'm not saying you should pick up and move to Los Angeles in hopes of marrying your Hollywood crush or anything. But hey, I guess we can all keep dreaming a little longer, right?
Check out these Hollywood celebs that stepped outside their famous circle and ended up marrying the non-famous loves of their lives!
Ed Sheeran and Cherry Seaborn
Ed Sheeran and Cherry Seaborn actually met when they were in grade school together. They never dated back in school or anything, but they were friends. It wasn't until many years later, when Sheeran was on tour and reconnected with Seaborn in NYC, that they started dating. At the time, Seaborn was working on Wall Street for an accounting firm after picking up a master's from Duke University in North Carolina. A few years later, the couple secretly got married in an intimate ceremony and have since welcomed two children together.
Jon Bon Jovi and Dorothea Hurley
Jon Bon Jovi is another famous person who married someone from their school days. Both he and Dorothea Hurley attended Sayreville War Memorial High School in New Jersey. But back then, they were just friends, and Dorothea was dating Jon's best friend. They started a romantic relationship when they were in their 20s. While on a tour in 1989, Bon Jovi took a secret trip to Las Vegas to marry her at the Graceland Wedding Chapel, and they've been together ever since.
Jesse Tyler Ferguson and Justin Mikita
Modern Family star Jesse Tyler Ferguson usually just says he met hubby Justin Mikita through "mutual friends," but he eventually admitted they actually met at the gym. Mikita is not a fellow celebrity but is instead a lawyer. They dated for two years before tying the knot in Manhattan in 2013, with playwright and screenwriter Tony Kushner officiating the wedding. They now share one son, Beckett Mercer Ferguson-Mikita, who was born in 2020.
Meryl Streep and Don Gummer
Actress Meryl Streep is definitely a household name after receiving numerous accolades in a career that has spanned decades. But do you know what else has spanned decades? Her marriage to sculptor Don Gummer. They've been married since the '70s. She met him when her brother brought along a friend (Gummer) to help her move. They tied the knot six months later and have been together ever since. They live pretty far away from the hustle and bustle of Hollywood in Salisbury, Connecticut.
Kevin and Danielle Jonas
All three members of the Jonas Brothers are hitched these days. Joe Jonas tied the knot with Game of Thrones star Sophie Turner, and Nick Jonas married international star Priyanka Chopra. But Kevin Jonas didn't follow in his brothers' footsteps because he didn't marry another celebrity. He found himself infatuated with hair stylist Danielle Deleasa, whom he met while both their families were vacationing at the same time in the Bahamas. A regular Jersey girl goes on vacation, meets a world-famous musician, and they fall in love. Classic fairytale, right?
Wanda Sykes and Alex Niedbalski
Comedian Wanda Sykes and partner Alex Niedbalski have been happily married for nearly fifteen years, proving that famous celebs can have long-lasting relationships with non-celebs just fine. Together, they share twins. But if you can believe it, Wanda first spotted Alex on a ferry boat, of all places. Soon after, she was boring a stranger about remodeling her kitchen, and that person introduced her to someone who could help her with new granite countertops. Lo and behold, it was the same woman from the ferry!
Paul Rudd and Julie Yaeger
Although Julie Yaeger has branched out into screenwriting – she wrote Fun Mom Dinner, a film that Rudd produced and starred in – she wasn't directly involved in showbusiness when these two first met. She worked in the same firm as Rudd's brand new publicist in 1995 and was the first person he met in New York. It was right after filming Clueless. He was running late for an audition, and Yaeger offered to look after his luggage while he went. Eight years later, they were married! To this day, they're still together and have two kids.
Alec and Hilaria Baldwin
Alec Baldwin has had his fair share of relationships with other celebrities and was even married to one. He and Kim Basinger were married in 1993 and had a daughter together before officially divorcing in 2002. Following that fame-heavy, high-profile relationship, Baldwin switched gears when he met yoga instructor Hilaria. They married in 2012 and have six kids together. Hilaria didn't give up on yoga, though, and has released an exercise DVD, a wellness-focused book, and is co-founder of a chain of New York-based yoga studios.
Related: With seven kids total, Alec Baldwin ranks among the celebs with the most kids!
Ken Jeong and Tran Ho
Ken Jeong wasn't always a hilarious actor and comedian. He actually started as a licensed physician and practiced medicine for several years as a physician of internal medicine in Los Angeles. It was during this time that he met Tran Ho, who is a family physician. They actually met during a happy hour for single doctors. Jeong was already performing stand-up regularly by the time they married, and appearing in Knocked Up was the turning point for him transitioning into the entertainment industry full-time. These days, Jeong is a full-time performer (although he is still a licensed physician!), while his wife is still in the medical field. Together, they have twin daughters.
Julia Roberts and Danny Moder
Yep, one of Hollywood's most bankable stars is married to a regular person! Hubby Danny Moder is a cinematographer these days, but he wasn't when he first met Julia Roberts. He was just a camera operator back then, working on the set of the film The Mexican, in which Roberts starred. At the time, Roberts was in a relationship with actor Benjamin Bratt, and Moder was married to makeup artist Vera Steimberg. He filed for divorce, and he and Roberts tied the knot soon after in 2002. The wedding was held at Roberts' ranch in Taos, New Mexico, and they now share three children together.
Gal Gadot and Yaron Varsano
If you wonder who Gal Gadot is married to, she tied the knot with a non-celeb. She's been married to Yaron Varsano, a businessman and real estate mogul, for almost fifteen years. They met in 2006 when they crossed paths at a "strange party" in the Israeli desert. From the sound of it, it was some kind of retreat with "yoga, chakras, and eating healthy." While they may have been trying to find themselves, they found each other instead! Since tying the knot in 2008, the couple has had three children together: Alma, Maya, and Daniella.
Lisa Kudrow and Michel Stern
Any Friends fan will remember when Phoebe was a surrogate for her brother and his wife, but some may not know that it was written into the show after actress Lisa Kudrow became pregnant in real life. It was with her son, Julian Murray Stern, whom she shares with husband Michel Stern. He's not in the acting biz at all. He's a French advertising exec that she met by chance because he was dating her roommate. After their split, Kudrow ran into Stern again at a party, and they eventually married in 1995.