Is there an Olympic event for the best celebration? Because if so, Australian swim coach Dean Boxall has the gold medal locked up.
No seriously, this is the best thing you'll see all day.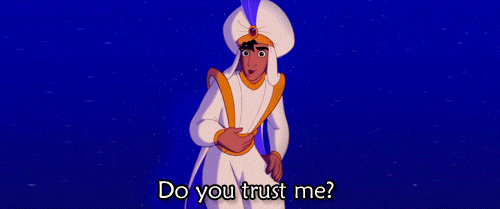 Ariarne Titmus vs. Katie Ledecky
If you happened to miss the intense swimming competition on Monday, July 25, here's what you need to know. Australia's Ariarne Titmus managed to beat US superstar Katie Ledecky to win the gold in the 400-meter freestyle.
It was one of the most anticipated races of the Tokyo Olympic games, as both Ariarne and Katie have exchanged winning this event over the years.
Katie had a narrow lead for most of the race, but Ariarne started charging ahead during the last 100 meters of the race. She ended up touching the wall first with a time of 3:56.69, while Katie came in second with a time of 3:57:36.
Titmus's Coach's Reaction Was on Another Level
While the race itself was electrifying, it was Ariarne's coach, Dean Boxall, who stole the show.

After Ariarne touched the wall first, the camera caught him running around, kicking the air, ripping off his mask, and thrusting his hips on the guard rail. It was a reaction that truly needs to be seen to be believed.
A Japanese woman working as a volunteer even tried to keep him under control, but he was a man on a mission. He was not going to be stopped.
Social Media Went Crazy
Needless to say, social media went crazy over Dean's reaction, with thousands of people sharing the video and commenting on his outburst.
The Rivalry Continues…
Though Ariarne didn't catch her coach's initial reaction, she did she him crying when she collected her gold medal on the podium following the race.
"I could see Dean on the other side bawling his eyes out…" she said, according to Agence France-Presse.
"I honestly thought I'd be more nervous coming into this but Dean said to me, 'Look, you know how to swim, this is just a big swimming race, you just have to do what you know how to do."
Katie Ledecky, who is the world record holder in the 400-meter freestyle and the defending 2016 Olympic champion, credits Ariarne Titmus for swimming a great race.
"I fought tooth and nail. She definitely swam a really smart race. She was really controlled upfront," Katie said, according to the Associated Press.

"I felt pretty smooth and strong going out and flipped at the 300 and it was like, 'Oh, she's right there.'"
There's no question Ariarne and Katie are fantastic swimmers, but I think it's finally time we give Dean the credit he deserves for celebrating better than anybody in Olympics history.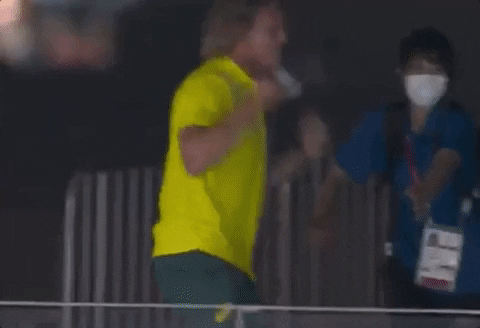 Good for you, Dean.