I can't wait for Fyre Festival: Emo Edition! Or, do you think it's going to be more of an Astro World affair?
Headlined by My Chemical Romance and Paramore, When We Were Young promises to give you all the pop-punk and emo you can stand. Set to take place in October 2022, the music festival boasts over 60 bands that promise to take millennials back to their younger days.
When We Were Young Lineup
People are pretty stoked on the lineup because it's packed to the brim with emo, punk, pop-punk, post-hardcore, and metalcore bands from the good ol' days. Here, take a look:
My Chemical Romance
Paramore
Bring Me the Horizon
A Day to Remember
Avril Lavigne
Bright Eyes
AFI
The Used
Taking Back Sunday
Dashboard Confessional
Alkaline Trio
Manchester Orchestra
Pierce the Veil
I Prevail
The Story So Far
Dance Gavin Dance
The All American Rejects
Boys Like Girls
Car Seat Headrest
Sleeping With Sirens
Knocked Loose
Jxden
Motionless In White
Ice Nine Kills
Black Veil Brides
Senses Fail
Bayside
Mom Jeans
Mayday Parade
The Maine
Neck Deep
Silverstein
Palaye Royale
Poppy
Nessa Barrett
Wolf Alice
Pvris
Saosin
Acceptance
Story Of the Year
Atreyu
Glassjaw
Lil Huddy
TV Girl
The Starting Line
Thursday
Anberlin
3OH!3
State Champs
Four Year Strong
La Dispute
Armor for Sleep
We the Kings
The Wonder Years
Royal and the Serpent
The Ready Set
Kittie
Hawthorne Heights
Red Jumpsuit Apparatus
Horrorpops
The Garden
The Linda Lindas
Meet Me at the Altar
Prentiss
Do I love a lot of the bands on this lineup? Absolutely! It's like they looked over several Warped Tour bills over the years and picked some favorites. But at the same time, you couldn't catch me dead at the Las Vegas Festival Grounds for this show.
Why? And what's with all the Fyre Festival and Astro World comparisons?
Well, this new music festival looks like it's a disaster waiting to happen. We're talking poor planning, stupid-high ticket prices, and seemingly impossible promises. Will it even happen? And it's all being put together by an entertainment company facing lawsuits over a deadly music festival.
Let's look at everything wrong with this new music festival.
Multiple-Day Music Fest Price for a One Day Event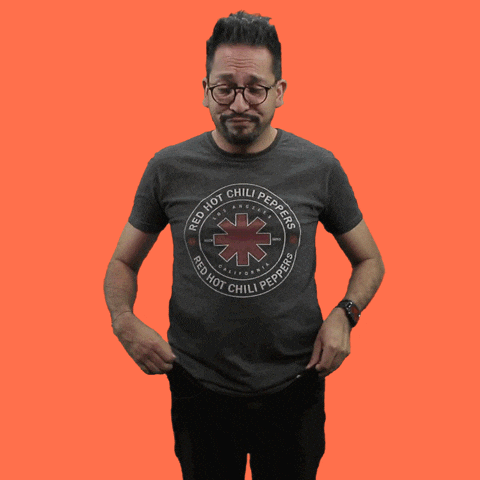 This is an easy one. Ticket prices started at $224.99. For a music festival that spans a couple of days, that's no big deal. But for a single-day affair? That's a hefty price for one day of bands. Payment plans aren't punk rock.
It's Being Produced By Live Nation
Hey, you know Live Nation, the entertainment company behind the deadly Astro World festival?
I know that Live Nation has its hands in plenty of shows and festivals nationwide. However, I also know that they were behind Astro World, which turned deadly. It understandably raised concerns over Live Nation's ability to properly and safely run a large festival.
Live Nation is currently facing several lawsuits and is under investigation for the Astro World tragedy – where 10 people died and hundreds more were injured. They're looking at accusations of poor layouts that made escaping difficult, poorly trained medical staff, security that couldn't handle the large crowds, and failure to address warnings that could have prevented it from happening.
Now, they're throwing When We Were Young, with 65 bands and who knows how many concertgoers, at the Las Vegas Festival Grounds. What could go wrong?
Where Are They Putting Three Stages?
Supposedly, the event is supposed to feature performances all day long across three stages at Las Vegas Festival Grounds. The open-air venue has a single permanent stage set up. It's safe to assume that means they will be setting up two more stages on the property… but where?
Festival grounds seem really large when they are empty. But what happens when you start adding regional and local food vendors, bars, band merch, festival merch, water stations, those fancy air-conditioned bathrooms for people willing to fork over extra cash, and 80,000 ticket-holders? On top of that, those 65 bands on the bill need room for their tour buses and trailers, backstage areas, and more.
Too Good to Be True?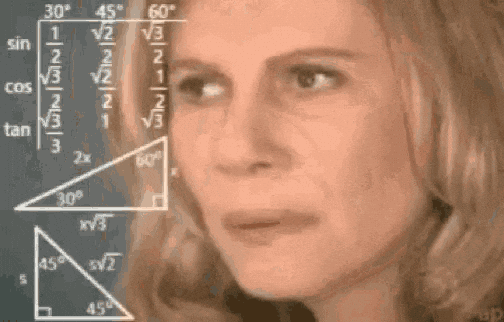 Logistically, there just isn't enough time for all the bands billed to actually perform. 65 bands in one day is only possible with extremely short sets. How short? Shows are supposed to be going on for a total of 12 hours, from 11 am to 11 pm. If bands are split equally between three stages, it's just a little over half an hour for each band – and that includes set-up and break-down time.
Okay, but what was that they said about headliners playing longer sets? That totally makes sense when it comes to festivals. Well, other festivals. At this one, those half-hour set times are only if everyone gets the same amount of time. If a headliner or other big name gets a longer set, it takes that much time away from other bands.
Let's be super generous to all the other bands and pretend there are only three bands per stage that get extra time. If they take an hour each (again, including set-up and break-down, so you're still only seeing them perform for half an hour anyway), that means the rest of the bands get somewhere around 28 minutes. I think it's probably safe to assume that the headliners, like My Chemical Romance and Paramore, would get more time than that, though.
One-Day Fest Times Two
So, the festival organizers did that whole, "Oh, we're so humbled by all this attention! We are going to add a second day!"
If you just read everything I said about how you can't squeeze 65 bands into 12 hours, you probably think adding a second day could solve that problem. And it could if they were doing it to alleviate that problem. Instead, they're just doing it to make more ticket sales.
I say that because they didn't move any of those 65 bands off of the initial day. They announced they were adding a second day due to overwhelming demand, but the second day would feature the same lineup. I don't understand how they are planning on squeezing 65 bands into 12 hours with only three stages, and now I really don't understand how they plan on doing it twice.
You're Going To Miss Some of Your Favorites
If you looked at the list of bands hitting the stage for When We Were Young and were excited about more than a few, you know you should plan on missing some of your favorites. I don't just mean a few of them, either.
Back in the day, having a slew of emo, punk, pop-punk, post-hardcore, metalcore, and ska bands playing all day on multiple stages was definitely a thing. We all went to Warped Tour, right? But there are some key differences between When We Were Young and Warped Tour back in the day.
For starters, Warped Tour had more than three stages. For instance, in 2004, the all-day fest featured eleven stages. In 2011, Warped Tour (the first one to visit Las Vegas in years!) had thirteen stages. It wasn't until the last few years of the event that they started scaling back the number of stages, and even then, there were seven or more.
Warped Tour also toured – hey, it's right there in the name. That means that you didn't have everyone and their moms trying to get tickets to one single show. Let's look at 2004 again, which saw record ticket sales. Fun fact: My Chemical Romance played that year! Anyway, more than 650,000 tickets were sold, but that spans the entire tour. The average show attendance was 13,500.
No information is available on how many tickets were sold to When We Were Young, but the Las Vegas Festival Grounds holds up to 80,000 ticket holders. Now, imagine all of those people crammed in on the property with only three stages.
What does all that mean, besides the fact that I went to a lot of Warped Tours? You're going to have an incredibly hard time getting anywhere close to any of those stages to see the bands you want to see. If you do manage to get close, you're missing a whole slew of other bands as you try to shuffle out of there to get to another stage. And with presumably super short set times, a simple trip to the bathroom could mean missing a band entirely.
Can We Laugh About GA+?
As with any other concert or festival experience, there were different ticket tiers to choose from. When We Were Young had tickets from General Admission all the way up to VIP Cabana.
The two least expensive options were General Admission and GA+. What's the difference between the two? GA+ was $175 more for access to air-conditioned bathrooms and a dedicated entry lane at the main entrance. No really – that's it.
All Sales Are Final – No Refunds or Exchanges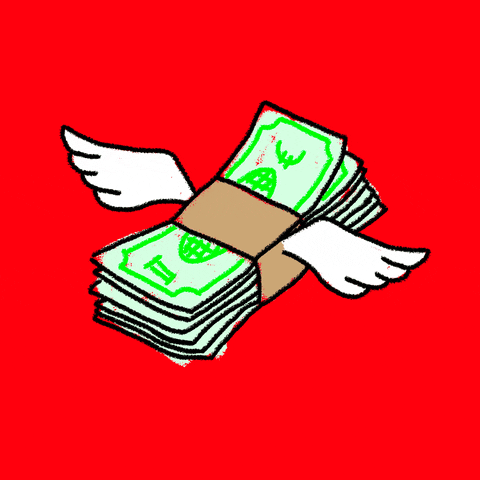 If you purchased a ticket to When We Were Young, I have even more bad news. These $225+ tickets are non-refundable.
Flight gets canceled, or can't arrange travel plans? You're still stuck with that ticket. If the bands all decide this is a bad idea and they decide to back out, you can't. Oh, and what if the festival gets canceled in the age of COVID? Yeah, no refunds.