Updated on 11/23/21
Is there a record Taylor Swift hasn't broken?
Following the release of Red (Taylor's Version) and the 10-minute version of her beloved song, "All Too Well," Taylor has reached the number one spot on both the Billboard 200 album chart and the Hot 100 singles chart.
However, by reaching the number one spot with "All Too Well (10-Minute Version), Taylor now holds the record for the longest number one song of all time.
Knocked Off "American Pie"
In fact, she managed to knock off Don McLean's "American Pie," which clocks in at just over eight minutes. "American Pie" was released in January 1972 and held the record for nearly 50 years.
"You guys sent a 10-minute song to Number One for the first time in history," Taylor wrote on Instagram.
Not a Great Time To Be Jake Gyllenhaal
Original story (11/17/21)
Does Jake Gyllenhaal remember his time with Taylor Swift all too well?!
The actor and the pop star dated for a brief period over ten years ago, but their breakup has been brought back up due to Taylor's release of Red (Taylor's Version) earlier this month.
Though Taylor dropped the original version of Red in 2012, she re-recorded the album in order to have ownership control of her music.
While that sounds like a good idea — and it is — it's not a great time if you're Jake Gyllenhaal.
"All Too Well (10-Minute Version)" Goes After Jake
For those who don't know, Taylor not only re-recorded the original music off of Red, but she also included songs that have never been heard before, including a 10-minute version of her iconic breakup hit "All Too Well."
Who is "All Too Well" about?! Well, though Taylor has never officially confirmed the muse behind the song, it's pretty safe to assume it's about her romance with Jake.
And, while the original version doesn't paint Jake in the greatest light, this new 10-minute version is downright cutting.
"I'll get older but your lovers stay my age" and "you kept me like a secret, but I kept you like an oath" are just a few of the lyrics that have Swifties ready to banish Jake for good.
Jake Isn't Fazed
But, as it turns out, the Brokeback Mountain star isn't fazed by the rehashing of their relationship.
"Jake has no interest in any of it. He doesn't read gossip or pay any attention to that," a source told E! News.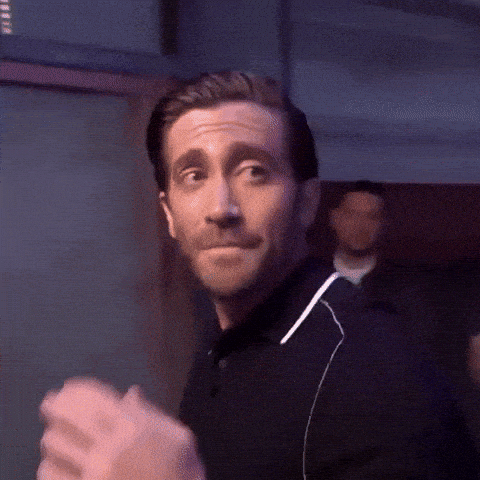 "He's living his life and focused on himself. He's ignoring all of the noise."
The Pair Dated For 3 Months
The former couple started dating in the fall of 2010, but ended up breaking up about three months later. Then, when Taylor released Red in 2012, countless fans began speculating which songs on the album were about him.
Though Taylor has always been tight-lipped about who her songs are about, she did reveal one of her exes reached out to her following the release of Red.
"He was like, 'I just listened to the album, and that was a really bittersweet experience for me. It was like going through a photo album,'" she told New York magazine in 2013.
"That was nice. Nicer than, like, the ranting, crazy e-mails I got from this one dude."
Was this person Jake? Do we think he's secretly a fan of "All Too Well?" I guess we'll never really know.