Jamie Lynn Spears was reportedly "blindsided" when a mental health charity declined her donation offer from the proceeds of her upcoming book.
Sorry, not sorry, Jamie Lynn! #FreeBritney
Jamie Lynn Spears' Upcoming Memoir
While sister Britney Spears was battling it out in court over her conservatorship, Jamie Lynn finished a memoir to shine the spotlight on her personal life. It is scheduled to be published in January 2022.
The 30-year-old actress wrote on Instagram that she hoped the book, titled Things I Should Have Said, would help "anyone else out there who forgot their worth, lost their voice, or is trying to break an unhealthy cycle in their life." The memoir is expected to touch on several personal subjects, covering her days as a child star, a teen mom, and Britney's little sister.
"I've spent my whole life believing that I had to pretend to be perfect, even when I wasn't," the Zoey 101 alum wrote on Instagram. "So for the first time I am opening up about my own mental health, because this process challenged me to have to be painfully honest with myself, and face a lot of hard things, that I normally would have just glossed right over, like I was taught to."
Jamie Lynn also announced that she had chosen This is My Brave, a mental health non-profit, to receive proceeds from her upcoming memoir. The organization empowers people to share their mental health journeys through poetry, comedy, music, and more.
Mental Health Charity Doesn't Want Jamie Lynn's Donation
Unfortunately for Jamie Lynn, the organization has publicly declined her donation offer. They are "taking action" in response to public outcry from the #FreeBritney crowd.
"We hear you," the organization wrote on Twitter. "This Is My Brave was recently recommended to be a beneficiary organization for the proceeds from Jamie Lynn Spears' upcoming book. We have made the decision to decline the offer of receiving proceeds from the book sales."
According to PEOPLE, the whole thing has been "very upsetting" for Jamie Lynn.
"Jamie Lynn was totally blindsided by them publicly walking away. The organization was recommended and vetted and knew we were donating, but they've been overwhelmed," an insider told the outlet. "Unfortunately with them backing out, they are essentially saying that one person's mental health struggles are more valid and important than another. They took a clear stand on whose story they thought had more value to them. Seems their actions don't align with their mission of supporting all voices."
The source also noted, "Jamie Lynn has suffered abuses in her life as well and that's what people aren't understanding — she has her own things she's gone through. She can't help that she's Britney's little sister. Her life is only spoken about in relation to her family even though she has also been dealing with mental health issues for the better half of her life. This just reinforces the entire trauma — that her story doesn't matter."
Britney Spears Is "Angry and Hurt"
The drama surrounding the book is obviously tied to Britney Spears' ongoing struggle to dissolve her conservatorship. While Jamie Lynn has publicly shown support for her sister, Britney has spoken out against her family members — including taking digs at her little sister.
"There's nothing worse than when the people closest to you who never showed up for you post things in regard to your situation whatever it may be and speak righteously for support," Britney wrote on Instagram. "There's nothing worse than that!!!!"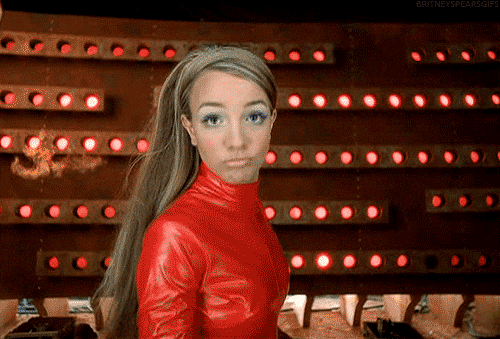 Sources have also told media outlets that Britney felt like her sister "turned her back on her and couldn't be bothered" to support her.
"Britney is very, very angry and hurt," an insider told E! News last week. "She feels like Jamie Lynn totally abandoned her and let her down in the fight of her life. They were best friends and everything to each other for so long."