I guess the divorce isn't so hostile, after all.
Even though Kim Kardashian filed for divorce six months ago, she still showed up to support Kanye West on his latest endeavor.
"He's the father of my kids. Kanye will always be family."

Kim Kardashian
The Keeping Up With the Kardashians star made an appearance at Kanye's album listening event this week.
Kim Kardashian Showed Up to Listening Event in Show of Support
Kim K showing up for her estranged husband's listening party is a big change from how things were going just a few months ago. Following the reality star's decision to file for divorce in February, inside sources claimed that Kim and Kanye weren't on speaking terms.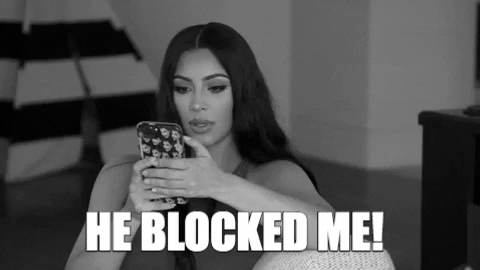 A month after divorce papers were filed, one source told E! News that Kanye even changed his phone number, adding, "Kim can't reach him directly. He will communicate with the kids through their team and coordinate sleepovers and such."
It looks like they're on better terms these days amid their divorce. The SKIMS founder, along with her four kids with West — North, 8; Saint, 5; Chicago, 3; and Psalm, 2 — flew out to attend Ye's listening event. Held at Atlanta's Mercedes-Benz Stadium, the event was celebrating the rapper's eagerly anticipated Donda album.
Kim K showed up wearing red, according to videos posted on social media. And much like his ex, Kanye was also dressed in a fiery red. I'm going to assume they wore the same color on purpose. Following a two-hour delay, Ye took to the center of the big arena as his new album debuted.
Although Kanye's 10th studio album is named after his late mother, there is a song about Kim on there. Ye supposedly reached out to Kim to give her a heads up, though.
"Kanye did write a song about Kim and their marriage and Kim gave her input about it," a source told E!. "He was respectful and gave her the heads up, and did not want to blindside her."
Even Kim's sister, Khloe, showed up in support for the album listening event. No, she didn't wear red like Kim K and Kanye, but she was there. She posted tons of video from the event to her Instagram stories.
Working Towards Co-Parenting Together
Divorce or no divorce, the former couple are proving how important it is to continue supporting one another. Earlier this week, Kim and Kanye upped their co-parenting game by taking a family trip together.
Kim flew from New York to San Francisco to meet up with Kanye and their four children. They were spotted grabbing breakfast, and then heading to the Asian Art Museum as a family.
The reality star also offered extra insight amid the divorce during the KUWTK reunion that aired last month.
"I respect him so much and you know, that was my friend first, first and foremost, for a long time. So I can't see that going away," she told host Andy Cohen.
She continued to say that she "will forever be Kanye's biggest fan," and added, "He's the father of my kids. Kanye will always be family."
During the two-part reunion, Kim declined to give any specifics that led to their divorce. Instead, she chalked it up to a "general difference of opinions on a few things."