Lisa Rinna is the next celebrity facing a lawsuit for posting photos of herself on social media — something that Rinna calls "shocking."
The Melrose Place star is in trouble with photo agency Backgrid after she posted a series of photos on Instagram featuring herself and her two adult daughters.
Backgrid Claims Her Post Cost Them $1.2 Million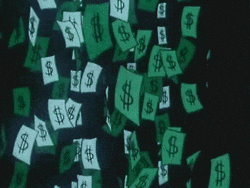 Backgrid first responded by sending a letter claiming $1.2 million in damages for sharing watermarked images in social media. They claim she hurt Backgrid's chances of selling the photos since they were widely seen by her three million followers on Instagram.
"I understand paying a little bit," Rinna told Los Angeles Times. "But to pay this much, it's very hard for me to say that's OK. There's something that's not right about this. Those photos are worth much less — I mean, it's my kids with masks on."
When Rinna refused to pay, Backgrid filed a federal lawsuit.
The copyright infringement lawsuit was filed back in June. According to court documents, they claim Rinna "violated federal law by willfully infringing Backgrid's copyrights to at least eight photographs."
Jo Ardalan, a partner at the intellectual property law firm that represents Backgrid in the lawsuit against Rinna, had this to say: "Once a photograph is posted, People Magazine or Us Weekly will be less likely to buy it, because all their fans will have already seen it."
That isn't the only problem that Ardalan sees with celebs posting paparazzi photos without permission.
"Celebrities use their social media accounts to promote themselves as a brand," Ardalan said. "They also frequently get paid for endorsing products on social media. That is a very commercial use."
Rinna "Shocked" Over Lawsuit
Lisa Rinna is no stranger to the paparazzi. In fact, she said, "I've always seen it as a very symbiotic relationship."
The actress and reality star continued, "It was part of the game, if you're going to be in this business. I've been nice, I've never fought with them, I've never run from them. My kids grew up with them jumping out of the bushes in Malibu. We've had a very good relationship with the press and the paparazzi."
Plenty of other celebs have been hit with lawsuits such as this. Most recently, Dua Lipa faced legal action for posting a paparazzi shot of herself to Instagram. But the list of celebs facing legal action over photos of themselves in recent years is pretty long. It includes the likes of Ariana Grande, Kim Kardashian, Khloe Kardashian, Jennifer Lopez, 50 Cent, Justin Bieber, Gigi Hadid, and more.
See Gigi Hadid's response to her second lawsuit involving paparazzi photos:
Some celebs have even taken to licensing images of themselves in order to post them:
She's Fighting Back
Most of these cases end with an out-of-court settlement. Rinna has decided to fight back, unlike those other celebs in the past. She has asked a judge to reject Backgrid's claims, claiming that the agency is "taking advantage" of the Copyright Act.
Rinna made her feelings clear in her legal filing: photo agencies are coming to court with "unclean hands" by abusing the law.
As for whether or not the judge will side with her, we'll have to wait and see. But if Rinna gets the results she wants, this could be a pivotal moment between celebrities and the paparazzi that harass them.