Rose McGowan has no problem going after one of the most powerful people in media, Oprah Winfrey.

The former Charmed actress, who has been very outspoken on social media in recent years about her feelings towards Hollywood, called out the talk show host in a tweet posted on Sunday, August 29.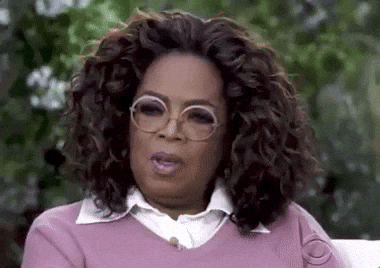 Read on to see what Rose tweeted and why fans are also calling out Oprah over an interview she did years ago with America's true queen, Dolly Parton.
Rose Says Oprah's as "Fake as They Come"
The 47-year-old started the firestorm on Sunday when she shared a photo of Oprah kissing disgraced Hollywood producer Harvey Weinstein on the cheek.

While the picture was from the 2014 Critics Choice Movie Awards — before Harvey was revealed to be a serial sexual abuser and harasser — Rose seems to claim Oprah's a performative activist.
"I am glad more are seeing the ugly truth of @Oprah. I wish she were real, but she isn't," Rose captioned the photo.

"From being pals with Weinstein to abandoning & destroying Russell Simmon's [sic] victims, she is about supporting a sick power structure for personal gain, she is as fake as they come. #lizard."
Oprah's Old Interview With Dolly Parton Went Viral
Rose decided to share the photo of Oprah with Harvey after one of the 67-year-old's previous interviews with Dolly Parton went viral.

Clips from the interview, which took place in 2003, began making the rounds on social media as people began discussing Oprah's questions towards Dolly.

In one of the videos, Oprah mentions Dolly has been open about having cosmetic work done in the past. "You've been open that you've had some work done, some tucks and pulls and sucks."
While some social media users began questioning whether Oprah said that to embarrass Dolly, the country star didn't seem to be bothered by the comment.
"Yes, I have. And I'll have some more when I need 'em," she says back.

In another clip, Oprah brought up Dolly's mental health issues and her struggle with depression, revealing she "heard" Dolly went into a depression when she turned 40 years old.

But, just like the previous clip, Dolly handled the situation with grace and humor.
"That wasn't cause I turned 40, it was cause I was fat and 40," Dolly joked.

"I really had a lot of problems at that time, a lot of female problems. Just hormones… But I'm okay now, it was one of the best things to ever happen to me because it made me take inventory."
Some People Came to Oprah's Defence
While plenty of people took issue with Oprah's comments, others came to her defense and revealed they saw nothing wrong with her questions.

"Oprah wasn't pulling some type of move here. She was asking questions based on stuff Dolly herself had said. Oprah's huge platform discussing mental health & cosmetic surgery without having it seen as taboo topics was groundbreaking. Her questions had zero judgment," @josecanyousee said on Twitter.
Zach Webb said, "When interviews like this take place, their PR/Management either notifies the interviewer of topics that are off-limits, or the interviewee gives a list of topics to their guest's team for them to review + greenlight – there's nothing here Dolly wouldn't have agreed to."

What do you think of Oprah's interview with Dolly? Do you think it was out of line?