Halsey is no stranger to being honest, but the superstar showed true vulnerability in a recent social media post.

The singer, who welcomed their first child just three months ago, shared an Instagram post on Monday, October 11, showing off their postpartum body, stretch marks, and all.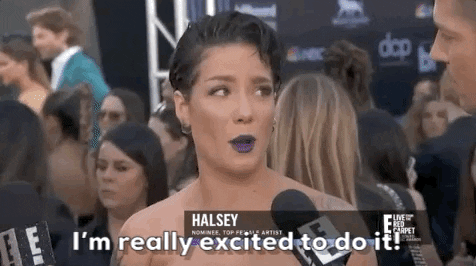 The 27-year-old decided to share these revealing photos after being told "how good" they looked following their performance on Saturday Night Live over the weekend.
The Truth Is in the Photos
While there's no question Halsey looked incredible during their performances on SNL, the "Without You" singer wanted to let fans in on the truth.
"I am posting this because no matter what I do people are going to talk about my body. It is [a] confusing symptom of being in the public eye so rather than complain I am going to give you something real to talk about!" Halsey wrote.
"I did SNL two nights ago and a lot of people were quick to say how good I looked. That was a weird feeling. My body has felt like a stranger's for a long time. I uphold myself to honesty to the point of oversharing sometimes but this feels important."
No Interest in "Bouncing Back"
In fact, Halsey shared a photo of themself just a few days after giving birth, as well as photos of their stretchmarks and changing belly.
"The first picture on this slide is days after my baby was already born. A lot of people don't know that you still look pregnant for a while after. It is still changing and I am letting it," they wrote.
In fact, Halsey has no interest in working out and is just focused on being present for their son, Ender.
What You See Isn't Always Reality
Though Halsey may have looked like they "bounced back" very quickly after giving birth, the reality is it took hours of makeup and styling to look that way.
"The body behind all those compliments the other night was wearing a custom-tailored outfit and lighted perfectly after much testing, so I could feel good and do my job," they wrote.
"I do not want to feed the illusion that you're meant to feel and look 'great' immediately postpartum. That is not my narrative currently. If you've been following me because you're also a parent and you dig what I'm doing, please know I'm in your corner."
Halsey also revealed they'll never have their "pre-baby body back," but that they don't want to go back to that body anyway.
"But In the spirit of honesty, I'm really tired and not a superhuman, and this is really hard. Doing my best to serve my art and my family whilst keeping it all so very real."
Just remember folks, perception is not always reality!