Are the Grammys justified in their decision to exclude Kacey Musgraves's new album, star-crossed, from the country category?

(See what I did there? You know, because one of her singles is called "justified?" OK, I'll see myself out).
Anyway, it was revealed on Tuesday, October 12 that the country star's latest album is not eligible to be nominated for Best Country Album at the 2022 Grammys.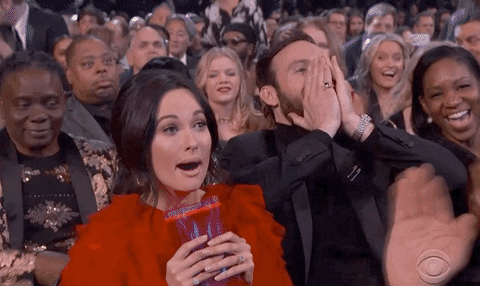 The news was made public after Universal Music Group Nashville president Cindy Mabe sent a letter to the Recording Academy CEO Harvey Mason Jr. disputing the decision.
Kacey Represents a Changing Country Genre
The Recording Academy's decision to ban star-crossed from the Grammys country categories was apparently made during their annual screening committee meeting last week.

But, according to Mabe, this decision is actually detrimental to the country music category, as the genre has continued to change and evolve over the years.

"This decision from the country committee to not accept star-crossed into the country albums category is very inconsistent and calls into question the other agendas that were part of this decision," she wrote in her letter, according to Variety.
"The numbers speak and are a matter of public record with women making up only 10 percent of all country airplay. This year alone country music has been mired in the controversy surrounding one of the format's biggest artists, Morgan Wallen, who used a racial slur and grew fans and audience from it."

She continued, "THIS IS NOT ALL THAT WE ARE. Under the surface are the artists that change it all and they are led by the example of Kacey Musgraves."
Kacey Won Best Country Album in 2019
The decision to move star-crossed into the pop category comes after Kacey won Best Country Album and Album of the Year in 2019 for Golden Hour.

But, while Kacey's music has certainly evolved since she released her first country album back in 2013, Cabe revealed star-crossed actually has "more country instrumentation" than Golden Hour.
"To compare Golden Hour to star-crossed, both albums were produced by Ian Fitchuk, Daniel Tashian and Kacey Musgraves…there is no departure in sound from these two projects. This album was consistently classified as country throughout it's [sic] metadata and overall labeling across the DSP accounts and partners."
What Is Country Music Anymore?
Though the reason to put out music is never to win awards, it's easy to understand why Kacey and her music label are upset with the decision.
Artists should be able to say what kind of music they want to put out and not be kept in a clear and defined box.
"I haven't slept all weekend because I'm really sad for our format. I'm sad for fans of our music and the ramifications of how we'll continue to define success in country music," Cabe continued in the letter.
"This short-sided, biased decision will send ripples throughout our format to continue to insure [sic] that the message is sent that country music can only be for the limited few that enjoy the same perspective."
Do you think it's the wrong move by the Recording Academy to put this album in the pop category?