Step aside Michael Buble, because Mariah Carey is reminding us once again why she is the true Queen of the holiday season.
While no Christmas is complete without hearing "All I Want For Christmas Is You" at least 10 times (sorry, I don't make the rules), the pop star is giving fans even more to enjoy this year.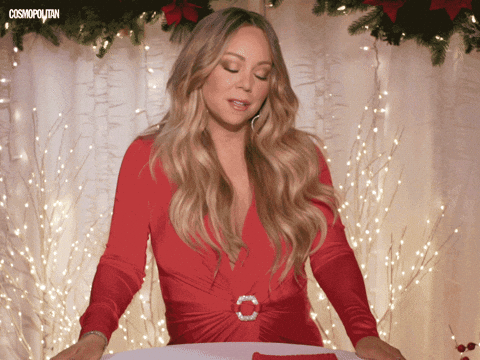 In fact, the singer is teaming up with Apple TV+ to release a new holiday special called Mariah's Christmas: The Magic Continues, as well as a new Christmas song.
Could this Christmas get any better?!
Start the Countdown Now
Apple TV announced the new holiday special on Twitter on Tuesday, November 2.
"It's time… The Queen of Christmas herself, @MariahCarey, is back to jump-start the holiday season with Mariah's Christmas: The Magic Continues—coming exclusively to Apple TV+," the streamer tweeted on Tuesday.
No specific release date has been revealed, but fans can assume the special will drop before Christmas.
Special Will Feature A-List Guests
And, while fans can expect to hear a number of Christmas songs throughout the special, Carey will also be performing her new single, "Fall in Love at Christmas," which features Khalid and Kirk Franklin and will be out on November 5.
Carey will also be joined by a number of guests, including Tiffany Haddish, Billy Eichner, Ariana Grande, and Jennifer Hudson. Talk about star-studded!
This will be Carey's second Christmas special with Apple TV, as she released Mariah Carey's Magical Christmas Special last year.
Bye Halloween, Hello Christmas
The news of Carey's special comes just one day after the "Hero" singer shared a video of herself smashing pumpkins and throwing fake snow on Instagram. The clip also included a little snippet of "All I Want For Christmas Is You," because of course.
"Ready? Let's go!" she wrote alongside an emoji of a pumpkin and a Christmas tree.
It's safe to say she's ready to pass right by Thanksgiving and head straight towards Christmas!