Miley Cyrus is not afraid to be vulnerable in her music, and she's certainly not afraid to be vulnerable with Howard Stern.
The singer, who appeared on The Howard Stern Show on Wednesday, December 2, reflected on her past marriage to Liam Hemsworth and also explained why she broke her sobriety during the pandemic.
She and Hemsworth Got Married Because Their House Burned Down
For those who don't remember, Cyrus and Hemsworth lost their home during the devastating Malibu fires back in 2018.
"We had been like, engaged — I don't know if we really ever thought we were actually going to get married, but when we lost our house in Malibu — which if you listen to my voice pre-and post-fire, they're very different so that trauma really affected my voice," she shared with Stern.
After losing every single thing in their home, Cyrus and Hemsworth were brought closer together through their shared trauma.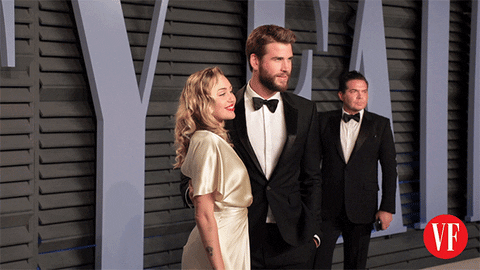 "I had so much and it was all gone, every song I had ever written was in that house. Every photograph of me that my parents had given to me, all my scripts, I lost everything," she shared.
"And so in trying to put that back together, instead of going, 'Oh, nature kind of did something I couldn't do for myself; it forced me to let go,' I ran toward the fire."
Despite No Longer Being Together, Cyrus Still Loves Him
The couple decided to officially get married in late 2018 after being together on-and-off for 10 years.
"Me being an intense person and not wanting to sit with it and not wanting to go, you know, 'What could be purposeful about this?' I just clung to what I had left of that house, which was me and him," she said.
"And I really do and did love him very, very, very much and still do, always will."
However, despite giving their marriage a shot, they ended up calling it quits by summer 2019. "There was too much conflict. When I come home, I want to be anchored by someone. I don't get off on drama or fighting," she explained.
She Broke Her Sobriety During the Pandemic
Along with being honest about her marriage, the 28-year-old also revealed she recently broke her sobriety.
"I am always truthful. And a lot of people, their sobriety broke during this time. I was one of them. Luckily, I haven't gone back to using any drugs, but I was drinking during the pandemic," she shared.
"I call it, I regressed, because, it's really, for me, drinking hasn't been — that hasn't been my demon. But it does not get me going any further. If anything, it just makes me not reach my full potential, which is unacceptable to me. Like, I will not accept anyone or anything that causes me to not reach my fullest potential."
While she doesn't consider herself to be an alcoholic, the "Midnight Sky" singer realizes drinking has negatively affected her relationships.
"I can be a little unreliable. So if that's an alcoholic — if we're not measuring it by how much we drink but how we perform as a human being —then I would say alcohol is a problem for me because I'm not at my best," she said. 
RELATED: Did Miley Cyrus's Voice Change?