Spoiler alert — I am a major Taylor Swift fan.
In fact, I've been a Taylor Swift fan longer than I've been a fan of pretty much anything else. I've ranked her Top 50 songs and I've even ranked her albums (pre-folklore and evermore, I should add). I cannot stop writing about Queen Taylor. I just can't!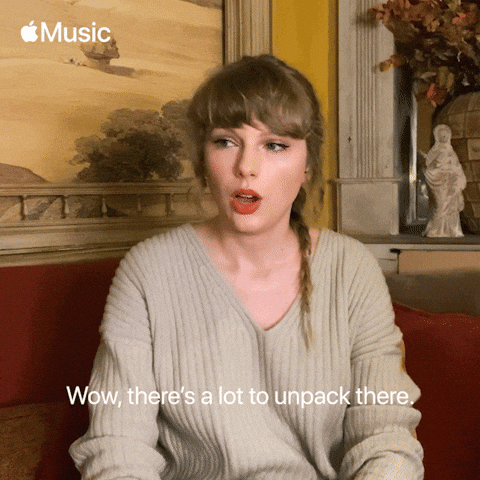 And, as a twenty-something trying to make it in this cruel world, her songs have deeply resonated with me. I always feel like it's Christmas whenever she releases a new album, which is why the surprise release of folklore last year was such a gift.
We had no idea she was working on music, let alone a whole album. The shocking drop was a gift for Swifties and casual music listeners alike.
So, in honor of folklore's 1-year anniversary, it's time to officially declare the best songs and the worst songs off of the 31-year-old's eighth studio album
Let's see if you agree with my list!
'Invisible String' — Best
This song just does things to my heart, I can't explain it. Though not explicitly stated, "Invisible String" is very clearly written about Taylor's long-term relationship with actor Joe Alwyn.
It's deeply personal and revealing, and the melody is next level. For those who believe in fate, or just believe everything happens for a reason, there's a good chance you love this song too.
'Hoax' — Worst
Let me just say, "Hoax" is a beautiful song. The lyrics are haunting and poignant, but it feels more like an interlude rather than a full-length album track.
In fact, I wish it was an interlude instead of the last song on the album. In my mind, the album ends when I finish listening to "Peace."
'My Tears Ricochet' — Best
We all know Taylor can write a break-up song, but this isn't your ordinary break-up song. Written about a woman who sees her enemy at her funeral, this song is actually about Taylor's messy break-up with her old music label, Big Machine Records.
Scathing, honest, and vulnerable, I don't know that I've ever heard Taylor more heartbroken. This song has only gotten more poignant with time.
'Epiphany' — Worst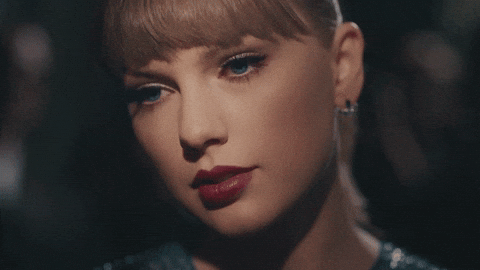 Written in honor of healthcare workers and anyone struggling to help someone who is sick, I deeply respect the songwriting behind "Ephiphany."
However, it's almost always a skip from me. And again, that's not to say I don't think it's a beautiful song! But, it's not one I ever think to play when I listen to the album.
'Peace' — Best
"Peace" was an early favorite of mine when I first listened to folklore, and it remains one of my favorites. It's not overly produced and doesn't try to do too much, which allows Taylor's impeccable lyrics to shine.
About the anxieties that come with being in a relationship, I feel this is Taylor's most grown-up song about love.
'Illicit Affairs' — Worst
When I first listened to folklore, "Illicit Affairs" was actually one of my most played songs. But, as time passed, I started turning to it less and less often.
While I enjoy the fact Taylor wrote from a perspective that is often overlooked in songwriting (the other woman in an affair), it doesn't have as much staying power as some of the other songs on the record.
'August' — Best
I'm sorry, but if you don't like the song "August" then I'm not sure what's wrong with you. It feels so incredibly '90s, it actually takes me back to listening to The Cranberries in the car on the way to school with my mom.
Written from the perspective of a woman who is having a summer fling with a guy she knows won't stick around forever, it perfectly encapsulates the feeling of young love. "August" supremacy reigns on.