Taylor Swift is speaking out against Scooter Braun following the recent sale of her master recordings.
Braun, who manages major musicians such as Demi Lovato and Justin Bieber, obtained the 30-year-old's masters in June 2019 when his company, Ithaca Holdings, acquired Big Machine Label Group.
However, it was revealed on Monday, November 16 that Braun sold Big Machine Label Group — which includes the rights to Swift's first six albums — for more than $300 million.
Needless to say, Swift, who has been vocal about her dislike for Braun, is not happy. If you're confused don't worry, we'll explain everything below.
Let's Take it Back to 2019
Before we get into the drama that unfolded this week, it's important to understand what's behind Swift and Braun's feud.
When Braun acquired Big Machine Label Group in 2019, Swift went public with her feelings towards Braun, revealing he had bullied her in the past.
"All I could think about was the incessant, manipulative bullying I've received at his hands for years," she wrote on Tumblr when the news was announced last summer.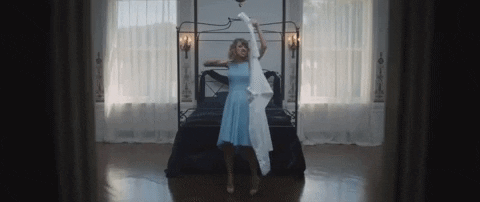 Swift revealed she had been trying to own her own music for years, but was told she could only do so if she signed a new contract that gave her ownership for one album for every new album she released.
The "Shake It Off" songstress joined Universal Music Group in 2018 and has released two albums since — Lover and folklore — with the former breaking all sorts of records.
Resale of Her Masters in 2020
Alright, let's bring it back to November 2020. Following Braun's re-selling of Swift's masters to a private equity company called Shamrock Holdings, the Grammy-winner took to social media to explain why she chose to not buy her masters back.
"A few weeks ago my team received a letter from a private equity company called Shamrock Holdings, letting us know that they had bought 100% of my music, videos, and album art from Scooter Braun," she wrote.
"This was the second time my music has been sold without my knowledge. The letter told me that they wanted to reach out before the sale to let me know, but that Scooter Braun had required that they make no contact with me or my team, or the deal would be off."
Swift was interested in working with Shamrock to obtain her masters, but she soon learned she would have to sign an "ironclad" NDA stating she'd only speak positively about Braun.
"So, I would have had to sign a document that would silence me forever before I could even have a chance to bid on my own work," she explained.
That wasn't going to work for Swift, who decided to pass on owning her masters.
Re-Recording Her First Six Albums
While this news is obviously disappointing, as of November 1 the songstress is legally allowed to start re-recording her old music.
In fact, the pop star revealed on Monday that she's already started re-recording the songs from her first six albums — Taylor Swift, Fearless, Speak Now, Red, 1989, and Reputation.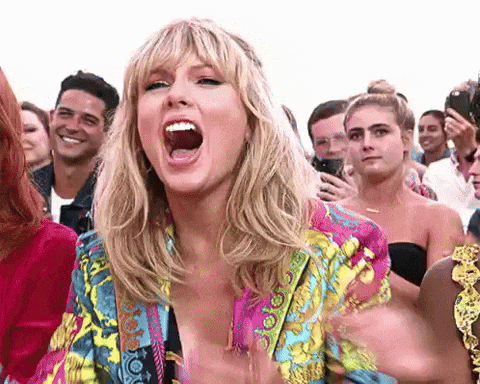 "I have recently begun re-recording my older music and it has already proven to be both exciting and creatively fulfilling," she said.
Swift continued in her note, "I have plenty of surprises in store. I want to thank you guys for supporting me through this ongoing saga, and I can't wait for you to hear what I've been dreaming up."
Are we Swifties finally going to get the extended version of "All Too Well" we've been waiting eight years for? Only time will tell!