Step aside, Marvel, because this is the most ambitious crossover event of all time.
Well, at least to some people.
Fans are convinced Taylor Swift and Starbucks will be joining forces this holiday season to release a Swifty signature drink following a slew of suspicious clues dropped in recent days.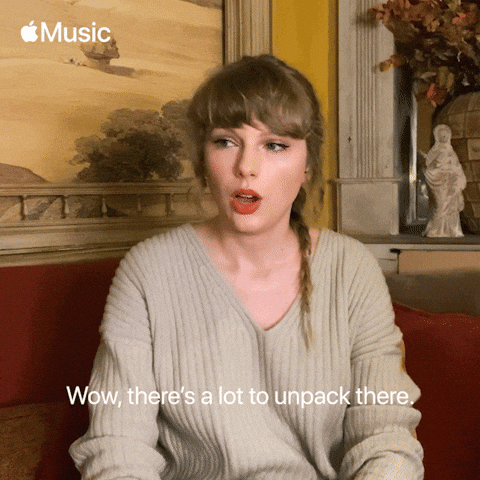 The 31-year-old, who is set to release Red (Taylor's Version) later this week, has been vocal about her love of Starbucks in the past, but is this too good to be true? Well, according to Swifties, it all makes perfect sense.
Starbucks Started the Frenzy
The rumors of a Taylor/Starbucks crossover began on Monday, November 8 when the company tweeted, "It's Red Season. ☕️✨🧣❤️."
While this tweet may seem like a simple reference to their holiday red cups, it did raise suspicion among Taylor fans.
The "Shake It Off" songstress is known for her "easter eggs" after all, and that Starbucks tweet would certainly qualify as an easter egg.
Not to mention, Taylor recently shared a TikTok video of herself drinking Starbucks, which has also added fuel to the fire. 
Sources Say a "Taylor Drink" Is on the Way
Though Starbucks hasn't confirmed or denied the news, multiple sources have told People that a "Taylor drink" is on the way.
In fact, these sources believe a grande caramel nonfat latte — Taylor's favorite drink — will be hitting Starbucks around the world on Friday, which is the same day Red is being released.
Not to mention, Taylor fans have also spotted her collaboration posters in certain Starbucks, including one in Mexico City.
Fans Can't Wait For 'Red (Taylor's Version)'
While Taylor fans will obviously go to Starbucks to get the singer's signature drink, it's safe to say they're more excited for the re-release of Red.
Not only is she including a slew of new songs on Red (Taylor's Version), but she's also including the infamous 10-minute long version of "All Too Well."
If you're even remotely a Taylor Swift fan, you know how big of a moment this is.
So, when Friday, November 12 rolls around, make sure to grab yourself a "Taylor drink," curl up on the couch, and listen to Red (Taylor's Version). Sounds like the perfect fall day to me.