Tony Bennett and his family are revealing the 94-year-old's secret battle with Alzheimer's disease roughly four years after he was officially diagnosed.

The musician's family broke the heartbreaking news in AARP The Magazine and explained why they've now decided to come forward with his story.
Bennett's Wife Says He's "Incapable of Understanding the Disease"
Bennett's wife, Susan Benedetto, revealed in the magazine that her husband is "not always sure where he is or what is happening around him."
Benedetto, who is now her husband's primary caregiver, finds it difficult to care for someone with progressive memory loss. However, she's thankful for the medical team helping Bennett work through this disease.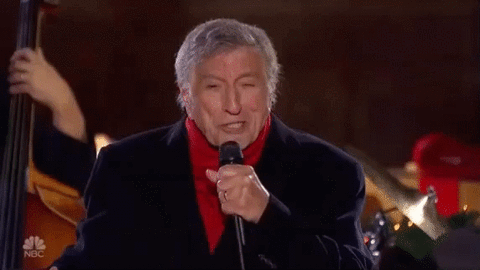 "I have my moments and it gets very difficult. It's no fun arguing with someone who doesn't understand you," the 54-year-old explained.
"But I feel badly talking about it because we are so much more fortunate than so many people with this diagnosis. We have such a good team. Danny [Bennett's son] handles Tony's business affairs. We have great doctors."
Bennett and Benedetto dated for nearly 20 years before officially marrying in 2007.
Despite the Diagnosis, Bennett Remains in Good Spirits
Though Alzheimer's is a terrible disease of the mind, Bennett still feels physically fit and remains in good spirits.
"He'd tell me, 'I feel fine.' That's all he could process — that physically he felt great. So, nothing changed in his life. Anything that did change, he wasn't aware of," his wife shared.

And, despite the diagnosis, Bennett's still managed to continue his music career. In fact, he went on tour as recently as 2019.
Though one would assume an Alzheimer's diagnosis would be detrimental to a musician's career, his music has actually helped to stimulate his brain.
"It kept him on his toes and also stimulated his brain in a significant way," his neurologist, Gayatri Devi explained.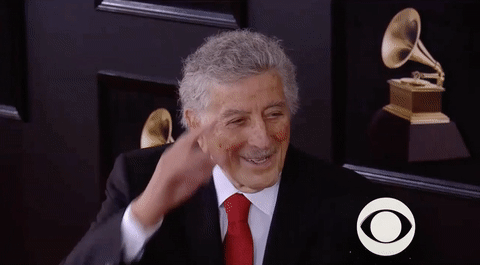 "He is doing so many things, at 94, that many people without dementia cannot do. He really is the symbol of hope for someone with a cognitive disorder."
However, as to be expected the coronavirus pandemic has really taken a toll on his memory.

"His memory, prior to the pandemic, was so much better. And he's not alone. So many of my patients are negatively affected by the isolation, the inability to do the things that matter to them," Devi continued.

"For someone like Tony Bennett, the big high he gets from performing was very important."
Another Collaboration With Lady Gaga Will Be Coming Soon
As many fans know, Bennett has worked closely with Lady Gaga over the years, with the duo even recording an album in 2014 called Cheek to Cheek.

The good news is the pair actually recorded a follow-up album between 2018 and 2020, and it's expected to be released this spring!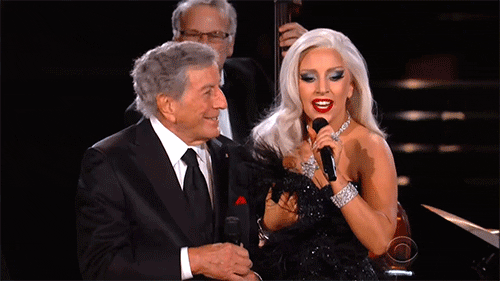 Bennett's son, Danny, revealed Gaga has been very supportive of Bennett throughout his health struggle. In fact, she even encouraged the family to go public with his diagnosis.
"I wanted to check with her to make sure she was cool, because she watches his back all the time," Danny shared.

"She was like, 'Absolutely, it's just another gift that he can give to the world.'"