There are few things better than spending time outside with your loved ones during the summer months.
Whether you're hanging by the pool, enjoying a delicious hotdog, or playing a game of cornhole, every outdoor summer hang is made better by an incredible playlist. Who doesn't love jamming out to oldies, country classics, and pop hits while drinking a nice, cool beverage?
So, if you're looking to create the best summer BBQ playlist that will satisfy everyone — and I mean everyone — here are some tips and tricks (and song recommendations). Happy listening!
Classic Oldies Are a Must
I don't care if you only listen to top 40 radio or can't tell The Beach Boys from The Beatles, you must include a handful of classic oldies in your playlist. Not only do they have great vibes, but they'll satisfy the older crowd at your party.
Here are some classic tunes to consider:
"Wouldn't It Be Nice" — The Beach Boys
"Build Me Up Buttercup" — The Foundations
"I Can't Help Myself (Sugar Pie Honey Bunch)" — Four Tops
"Brown Eyed Girl" — Van Morrison
"You Can't Hurry Love" — The Supremes
"Ain't Too Proud To Beg" — The Temptations
70s Hits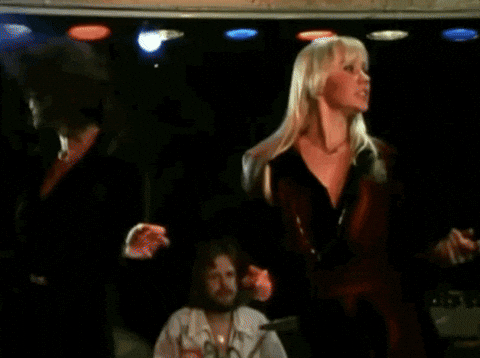 Like classic oldies hits, no summer BBQ playlist is complete without some '70s tunes. I'm talking about Fleetwood Mac, Eagles, Billy Joel, The Rolling Stones, and Tom Petty. There's no question '70s music has made a comeback in recent years, so there's a good chance everyone at your party (young and old), will be bobbing their heads.

Here are some '70s hits to consider:
"Signed, Sealed, Delivered (I'm Yours)" — Stevie Wonder
"September" — Earth, Wind, & Fire
"My Life" — Billy Joel
"Dancing Queen" — ABBA
"American Girl" — Tom Petty
"Bennie And The Jets" — Elton John
"Beast Of Burden" — The Rolling Stones
"The Chain" — Fleetwood Mac
"I Want You to Want Me" — Cheap Trick
"Born to Run" — Bruce Springsteen
'80s Pop
Alright, enough of the classic rock hits — now it's time to venture into the world of pop. From Madonna to Michael Jackson, you must include a variety of '80s pop hits to your playlist. This will take the party up another notch and maybe even convince people to start dancing. Who knows!
"Billie Jean" — Michael Jackson
"1999" — Prince
"I Wanna Dance With Somebody" — Whitney Houston
"Love Shack" — The B-52's
"Let's Dance" — David Bowie
"Borderline" — Madonna
Late '90s/Early 2000s Country Hits
As we make our way through the decades, there's absolutely no reason why you shouldn't include the biggest country-pop hits from the late '90s and early 2000s. Even if you're not a country fan, I guarantee you'll enjoy listening to these songs. And let's face it, it's just going to be The Chicks, Shania Twain, and Faith Hill–stone-cold classics!
"There's Your Trouble" — The Chicks
"Any Man of Mine" — Shania Twain
"The Way You Love Me" — Faith Hill
"Goodbye Earl" — The Chicks
"This Kiss" — Faith Hill
"Man! I Feel Like a Woman!" — Shania Twain
Hits From the Aughts
No playlist is complete without a little Britney Spears, Backstreet Boys, Justin Timberlake, and Kelly Clarkson. This section is for all the millennials out there who want to be taken back to their youth.
Here are some hits from the aughts to consider:
"Since U Been Gone" — Kelly Clarkson
"Toxic" — Britney Spears
"I Kissed a Girl" — Katy Perry
"Crazy In Love" — Beyonce, Jay-Z
"Oops!…I Did It Again" — Britney Spears
"I Want It That Way" — Backstreet Boys
"Bye Bye Bye" — *NSYNC
"Rock Your Body" — Justin Timberlake
"Genie In a Bottle" — Christina Aguilera
Today's Hits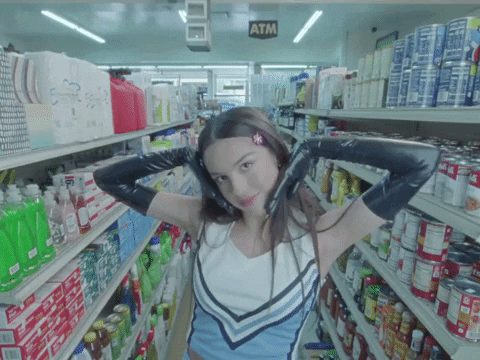 Last, but certainly not least, it is crucial to include a handful of today's hits. In fact, I'm fairly certain it's a rule that every BBQ must include an Olivia Rodrigo song in the year 2021.

Here are some of today's hits to include:
"Good 4 u" — Olivia Rodrigo
"Levitating" — Dua Lipa
"Peaches" — Justin Bieber
"Best Friend (feat. Doja Cat)" — Saweetie, Doja Cat
"Solar Power" — Lorde
"Golden" — Harry Styles
"August" — Taylor Swift
RELATED: Taylor Swifts Top 50 Songs – In Order
RELATED: Top Selena Gomez Songs