Forget the Emmys, Tonys, and Oscars. The iHeartRadio Podcast Awards are on their way to being the most prestigious award show on the planet.

OK, maybe not the most prestigious, but there's no question the popularity of podcasts has skyrocketed. In fact, countless movie stars, A-list comedians, and media personalities have started their own podcast over the past couple of years.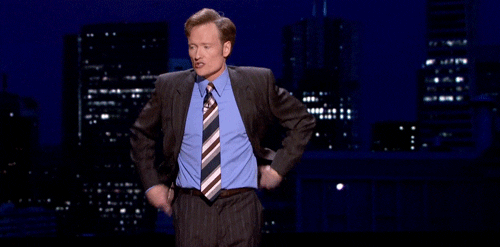 And good news for those folks, a few of them managed to rack up some nominations this year!
From a Ted Lasso actor to late-night talk show host, here are some of the shows that got nominations, as well as details about the awards ceremony:
Ceremony Set For January
The 2022 iHeartRadio Podcast Awards will take place on January 13, 2022 at the iHeartRadio Theater Burbank, California.
"We are excited to be back live for year four of the iHeartRadio Podcast Awards to recognize all the amazing content and talent that the podcasting medium has produced this past year," CEO of iHeartMedia's digital audio group, Conal Byrne said in a statement.
"Podcast listening has continued to soar across the U.S., … filling this industry with more diversity and innovation than ever before. We look forward to honoring these major advancements in-person during the 2022 iHeartRadio Podcast Awards this January."
Major Category Nominations
Podcast of the Year (Socially Voted Category)
Code Switch (NPR)
Conan O'Brien Needs a Friend (Team Coco/Earwolf)
Crime Junkie (audiochuck)
Louder Than a Riot (NPR)
Office Ladies (Earwolf/Jenna Fischer & Angela Kinsey)
SmartLess (Wondery/Amazon)
Stuff You Should Know (iHeartRadio)
The Daily (The New York Times)
The Midnight Miracle (Luminary, Dave Chappelle, Talib Kweli, and Yasiin Bey)
You're Wrong About (Aubrey Gordon/Michael Hobbes)
Best Comedy Podcast
Comedy Bang Bang: The Podcast (Earwolf/Scott Aukerman)
Las Culturistas (Big Money Players)
My Brother, My Brother, and Me (The McElroys)
SmartLess (Wondery/Amazon)
The Read (Loud Speakers Network)
Best Crime Podcast
Crime Junkie (audiochuck)
Dr. Death (Wondery)
Jensen & Holes: The Murder Squad (Exactly Right)
Scam Goddess (Earwolf/Team Coco/ Laci Mosley)
To Live and Die in LA (Tenderfoot TV/Cadence13
Best Music Podcast
Broken Record (Pushkin Industries)
Louder Than A Riot (NPR)
Questlove Supreme (iHeartRadio)
Song Exploder (Hrishikesh Hirway)
Toxic: The Britney Spears Story (Witness Docs)
Best News Podcast
Pod Save America (Crooked Media)
The Daily (The New York Times)
The Rachel Maddow Show (MSNBC)
Today, Explained (Vox)
Up First (NPR)
Best Sports Podcast
All The Smoke (The Black Effect)
Pardon My Take (Barstool Sports)
Summer of Gold (Dear Media)
The Bill Simmons Podcast (The Ringer/Bill Simmons)
The Herd with Colin Cowherd (iHeartRadio)
Best Overall Host – Male
Conan O'Brien (Team Coco/Earwolf)
Michael Hobbes (Independent)
Sam Sanders (NPR)
Sean Hayes (Amazon/Wondery)
Wesley Morris (The New York Times)
Best Overall Host – Female
Anna Sale (WNYC)
Kara Swisher (The New York Times)
Laverne Cox (Shondaland Audio)
Nicole Byer (Team Coco)
Sarah Marshall (Michael Hobbes/Sarah Marshall)
Best Pop Culture Podcast
Keep It! (Crooked Media)
Pop Culture Happy Hour (NPR)
Still Processing (The New York Times)
The Read (Loud Speakers Network)
You're Wrong About (Michael Hobbes/Sarah Marshall)
Best TV & Film Podcast
Chatty Broads with Bekah and Jess (Independent)
How Did This Get Made? (Earwolf/Paul Scheer/June Diane Raphael/Jason Mantzoukas)
Office Ladies (Earwolf/Jenna Fischer & Angela Kinsey)
Pop Culture Happy Hour (NPR)
The Bechdel Cast (iHeartRadio)
Podcast To Watch
Films To Be Buried With with Brett Goldstein (Independent)
Maintenance Phase (Aubrey Gorden/Michael Hobbes)
Murder in Alliance (Obsessed Network)
Revolutions (Mike Duncan)
Rotten Mango (Stephanie Soo/Audioboom)