Taylor Swift was already a massive star when she released her 2012 album Red, but it's arguably the record that led her to become the pop superstar she is today.
In the second episode of Rolling Stone's 500 Greatest Albums podcast, the 30-year-old opens up about the pivotal album — which ranks 99 on the magazine's list — and how she came to write arguably her best song to date. 
Already Felt Like Old News at 22
Despite the fact she was just 22 when she released Red, a young gun in most people's minds, Swift felt like her career was already starting to get stale.
"My career started when I was 16 putting out albums, so by 22, I was already feeling like old news," she shared.
"I was already watching newer, cooler artists come out every week. I was already feeling like, 'You know, s**t. I'm on my fourth record, what can I offer people?'"
Though her first three albums were in the country genre, the "Tim McGraw" songstress was interested in adding something new to her fourth record.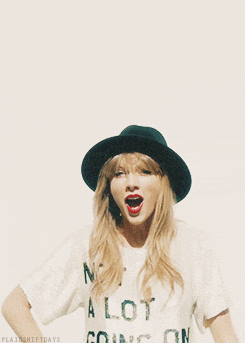 "That was sort of when I was like, 'No, you know what? I don't want this to be the part of me that stays in this one place musically forever and bores people to death,'" she added.
"It was an interesting wrestling match with my own fears of remaining stagnant that made Red the kind of joy ride that it ended up being."
RELATED: Taylor Swift's Music is Saving Us in 2021
Red is Her One True Breakup Album
It's no secret Swift is known for writing songs about her exes, but she believes Red is her only "true breakup album."
"But this was an album that I wrote specifically about like a pure, absolute to the core heartbreak, and you do a lot of vacillating and changing when you're going through something like that. So this record actually is an accurate depiction symbolically of that," she shared.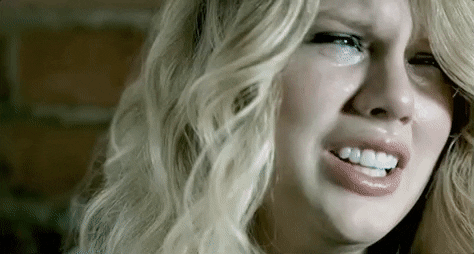 For those who don't know, Swifties strongly believe a majority of the songs on Red are about Swift's ex, Jake Gyllenhaal, whom she dated in 2010
RELATED: Taylor Swift's Top 50 Songs Ranked
She Was a "Broken Human" When She Wrote "All Too Well"
In fact, it was this breakup from Gyllenhaal that allegedly inspired one of her best, if not her best, songs to date — "All Too Well."
"I was like a broken human walking into rehearsal, just feeling terrible about what was going on in my personal life," she explained.
"I ended up playing four chords over and over again, and the band started kicking it. People started playing along with me. I think they could tell I was really going through it."
The actual version of the song clocks in just over five minutes, but Swift initially recorded a 10-minute version.
"It was that song but probably had seven extra verses. I included the f-word, and I remember my sound guy was like, 'I burned a CD of that thing you were doing in case you want it.' I was like, 'Sure.' I ended up taking it home and listening to it and was like, 'I actually really like this, but it's 10 minutes long. I need to pair it down,'" she explained.
Though the song was never a single, listeners latched on to it immediately and it quickly became a fan-favorite. Swift even decided to perform it at the 2014 Grammy Awards because fans were so obsessed with the song.
"It wasn't a single, and it didn't have a video — all these ways that I was taught music permeated culture. I didn't see that happening with that song," she shared.
"I can't believe it now when I play it live and everybody in the crowd knows every word. I'm truly astonished by it, and I think that's one of the most beautiful things about this album for me when I look back on it," she went on.
Now that we know Swift is back in the studio re-recording her first six albums, maybe we'll finally get to hear the demo version of "All Too Well." Here's hoping.