Updated: 11/04/2021
Nintendo surprised ACNH fans with an early update!
If you've been getting your island ready for Brewster, gyroids, DIY recipes, and Kapp'n, the wait is over. Originally scheduled for release on Friday, November 5, Nintendo went ahead and released that free update Wednesday evening.
I was still in the middle of getting everything in order but I'm not complaining!
To update the game, select "Software Update" from the Switch home menu by pressing the plus (+) button while the Animal Crossing: New Horizons icon is highlighted.
For fans waiting on Happy Home Paradise, you might actually have to wait until November 5th. It's still available for pre-order from the Switch eShop.
Originally Published: 10/15/2021
After watching the Animal Crossing: New Horizons Direct, my head is spinning–and I mean that in a good way.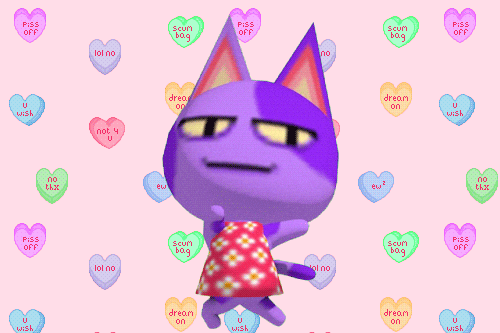 It's been a really long time since we've seen any significant updates to the game. New seasonal items and events like fireworks aside, the last update that significantly changed gameplay came out last year. In July 2020, swimming and diving were introduced to the game, allowing players to collect and sell sea creatures or interact with Pascal.
'Animal Crossing: New Horizons' Free Version 2.0 Is a Major Update
Ahead of Nintendo's presentation, we already knew that Brewster was coming to New Horizons. Nothing was revealed in terms of gameplay, but we did see a preview that his coffee shop, The Roost, would appear upstairs in the museum.
As it turns out, The Roost will introduce the ability to hang out with island residents in a new capacity. You can also invite amiibo characters directly to the coffee shop or hang out with other players for a cup of coffee, too.
No mention of Brewster's gyroid storage, but we're going to come back to these little guys in a minute.
If you're already excited, you'd better hold on to your seat. The sheer number of updates coming to ACNH is enough to make even the most bored player come back to their island.
More Islands, More Shops, More Familiar Faces!
Players can now take a boat trip with Kapp'n. This green turtle has provided transportation in several other versions of Animal Crossing, and now you can catch him in New Horizons. This time around, he'll sing you sea shanties as he sails you to new mystery islands!
By giving Kapp'n 1,000 miles, you can travel to new destinations. These islands are not the same ones that the seaplane travels to, either. These mystery islands could be in a different season, at a different time of day, or feature mysterious new flora that we haven't seen on ACNH yet.
Harv's Island is also getting a big upgrade. Until now, players could travel here to set up photoshoots, but that was basically the island's only function.
Animal Crossing Direct showed a brand new pathway off to the side of Harv's home. It leads to a plaza full of new shops that he and Harriet are setting up. Players can donate bells to help build it, and familiar vendors like Sahara and Kicks will set up shop here permanently. You'll even be able to customize ready-made furniture here with Reese and Cyrus.
Go ahead and take all my bells!
The addition of Brewster had many speculating that gyroids might come to the game. While it doesn't look like The Roost will be running gyroid storage, these little guys are coming in the free update.
Tons of Other Updates, Too
The construction consultation counter is also getting a facelift, with more exterior options available for players' homes. Storage can be expanded, and there's an added storage shed. Max storage capacity is expanding from 2,400 up to 5,000 items.
Cooking is coming to the DIY Recipes+ app. This morning's Direct showed new ingredients growing in a garden, like wheat, sugarcane, and tomatoes. These items can be harvested to create dishes.
We're also seeing many more interior decorating options with a Pro Decorating License. The Pro Camera App is getting new features added, too. These updates will help you customize your island even more to your liking.
In case all these updates keep you sitting down for too long, they've also introduced group stretching sessions in the plaza that players can join in on. You can participate in real life with motion controls using Joy-Con controllers!
In all seriousness, there are so many things coming with the new update, it's hard to even mention them all! Check out the official Version 2.0 Update announcement below:
'Animal Crossing: New Horizons – Happy Home Paradise'
But wait! There's more on the horizon!
Animal Crossing: New Horizons – Happy Home Paradise will be the very first paid DLC for the game. In it, players can go to "work," creating vacation homes for clients on resort islands. If you excel at designing and keeping your residents happy, this takes it to a whole new level.
Clients with dream vacation requests will visit the resort area, and you–working for the Paradise Planning team–will help make those dreams into a reality. You'll be able to earn exclusive items and take your learned skills back to your home island, too.
This paid DLC also arrives November 5, with pre-orders starting October 29. Check it out here: