There's nothing better than discovering that there are free games for the Nintendo Switch.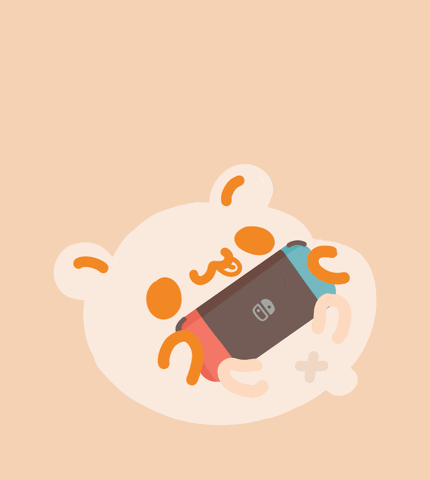 Yep, that's right. After you dropped some cash on that new Switch OLED, you don't actually have to spend more to stay entertained. Sure, I assume you picked up Animal Crossing: New Horizons, or maybe Mario Kart 8 Deluxe. But building up a robust game catalog can start to get pretty expensive.
A quick peek around the Nintendo eShop will show you that there are tons of cheap or free games available to make the most out of your console. For today, we're going to look at the ones that don't cost a cent to download.
Many of these do require a Nintendo Switch Online account, which costs $3.99 a month. And many of the games listed below, while are free to download and play, are what Nintendo calls "free to start." That means that you may be capped at a certain level. Others may offer in-game purchases. Regardless, they're free and fun, and they're worth a download.
Of course, this isn't the full list of every free game available for the Nintendo Switch. There are actually tons of free games to check out! It can be difficult to wade through all the options in the eShop, though. We all know that when it comes to free games, sometimes they're… not the best.
That's where this list comes in. These are my top 20 picks for free Switch games. They'll keep you plenty entertained, so download a couple (or all of them) today!
Fortnite
I feel like Fortnite is a game that doesn't really need any introduction. Even non-gamers know what it is! Since its launch in 2017, this battle royale game has gone on to become one of the most popular titles on any platform. If you've never checked it out before, go ahead and give it a whirl – for free! Just be advised that there are plenty of ways to spend real cash on extra goodies in-game.
Pokemon Quest
Other Pokemon games are some of the best-selling titles on the Switch, but there are a couple of free options for Pokemon trainers, too. And while Quest definitely won't rival the likes of Pokemon Sword and Shield, it's still one of the best free games for the console. You'll find blocky, cube-styled pokemon and make Tumblecube Island your own.
Pokemon Unite
Released last year, Pokemon Unite is the franchise's first foray into the multiplayer online battle arena genre. Two teams of five players compete to defeat and catch wild Pokemon on the battlefield, with players controlling individual Pokemon. The game does try to coax you into spending money, though, and can kind of feel like a "pay to win" game at times.
Warframe
Warframe boasts impressive graphics and fun gameplay. This action RPG is set in the distant future, where you'll customize a Warframe – aka a high-tech suit of armor — and head off to run-and-gun. As you progress, you can upgrade with weapons and items, and unlock new worlds to play.
Super Animal Royale
This one's a kooky fight for fur-vival! Part of the fun is that Super Animal Royale doesn't take itself too seriously. I mean, it's a bunch of cute animals with wacky weapons that battle it out. Mechanics are simple and combat is fast, so it's a fun competitive experience packaged in short, explosive matches.
Arena of Valor
Previously known as Strike of Kings, this game was actually the first multiplayer online battle area game to hit the Nintendo Switch. You'll find a decent choice of gameplay modes, like 5v5, 3v3, 1v1, and Hook Wars. And thanks to relatively straightforward controls, it's easy to get the hang of. You'll find a roster of nearly 40 heroes to choose from and build the perfect team.
Super Bomberman R Online
Gameplay here is similar to old Bomberman titles: drop bombs and collect power-ups. With Super Bomberman R Online, you'll do that while you work to get through more levels than your opponents. If you outlast the other 64 players, you'll be BOMBER ONE. As a plus, this game doesn't require a Nintendo Switch Online subscription to battle it out with players from around the world.
Brawlhalla
Brawlhalla is definitely easy on the eyes, and it's just as easy on your wallet, too. Despite being free, the game offers over 40 characters to choose from, and it's a well-designed fighter. You can play in online and local competitions, single-player, or co-op modes. New content is added on a fairly regular basis, as well. And while you can spend money here, it won't up your chances of winning. There are no pay-to-win advantages!
Dauntless
In the ever-evolving world of Dauntless, you're a slayer hunting down massive Behemoths. You can go it alone or team up with other players. As you progress, you'll have the ability to craft powerful weapons and improved armor to up your abilities against tougher enemies. Regular updates and special events will keep players entertained.
Rocket League
Hear me out: what if we combined rocket-powered cars and soccer? Sounds wild, right? That's what Rocket League does! You'll drive a car with a turbo boost that can jump and spin in mid-air. Use it to take aim at your opponent's goal. The game has single-player and multiplayer modes that can be played online and locally.
The Elder Scrolls: Blades
Bethesda Studios decided to make a classic dungeon crawler, and The Elder Scrolls: Blades is the result. Your main objective here is to improve your town. Although gameplay during expeditions might feel a little repetitive, you'll find a variety of environments and enemies, and it's not bad at all for a free game. Just don't expect it to stand up to proper Elder Scrolls titles.
Knockout City
Knockout City is a pretty cool team-based dodgeball game that's packed with frantic action. You'll find a variety of ball types, locations, and game modes that keep it exciting as you assert your dodgeball dominance. Although this game is free to download, you're capped at level 25 unless you purchase the game.
Apex Legends
In this battle royale, you'll pick from a roster of powerful characters and then form a crew with other players. Master your character's unique skills, move fast, and learn to wield an assortment of weapons and equipment as you go head to head and level up. There are in-game transactions, but it doesn't take away from the fun if you just play for free.
Color Zen
For something entirely different, Color Zen is a great way to relax between battles. Use the touch screen to move shapes around as a chill soundtrack plays in the background. Just like any other puzzle game, it starts simple and gets more difficult the more you play. The free version comes with dozens of levels, but if you want to keep playing past that, you'll find dollar DLC packs.
Super Kirby Clash
If this one looks a little familiar, it's because it was originally released on the 3DS as Team Kirby Clash Deluxe. It's finding new life in HD on the Switch, and this action RPG has a lot of content packed in. You'll assemble your own Team Kirby to defeat bosses and save the Dream Kingdom. Just be aware that this one definitely wants you to make in-game purchases.
Fallout Shelter
Based on the Fallout series, this is a cartoon-ish management game in which you build your dream vault. It lets you construct the ultimate radiation-proof resort that will keep your Dwellers happy and protected from Wasteland dangers. Make sure your Dwellers have enough food and power, add new modern-day rooms, and take an occasional quest.
Pinball FX3
If you love pinball but hate leaving your couch, you can play it for free on the Switch with Pinball FX3. Although you'll need to spend money to get the majority of pinball tables, the game does start you off with a free one. And occasionally, the makers of the game will drop promotions for extra free tables.
Tetris 99
If pinball isn't your thing, you will also find Tetris 99 free on the Switch. It's kind of like the Tetris we all know and love, but on steroids. You're actually up against 98 other players. Every time you clear a couple of rows at once, you can fling garbage blocks at your opponents! Fair warning, though: you'll need to be a Nintendo Switch Online subscriber to play this one for free.
Pac-Man 99
Like Tetris 99, Pac-Man 99 takes the classic game and levels it up to a 99-person battle royale. It's a lot of fun, and you can switch between different preset strategies to gain an edge. You'll need a Nintendo Switch Online membership to play this one for free.
Asphalt 9: Legends
There's certainly no shortage of racing games on the Nintendo Switch, but this is one of the few free-to-play options. It's a fun addition for anyone that has a need for (free) speed. Plus, it sure doesn't look like a free game. It's filled with nearly 100 cars that you can unlock and customize before racing them in some beautiful locations.