If you've downloaded any Nintendo Switch Games, you've likely noticed that "Download Demo" button in Nintendo's eShop once or twice.
Free demos are obviously different from free games. They let you play a part of the game – almost always the beginning – and then you have to purchase the game if you want to continue past that point. It's like a try-before-you-buy type deal. There are also free games in the eShop, many of which offer in-game purchases. If you want to check out those, I've got a round-up of the ones worth your time.
Okay! Back to the demos!
I love when I find games with free demos. There's nothing worse than shelling out hard-earned cash for a game only to discover you don't really like it. Nintendo won't give me refunds for my personal taste or impulse buys.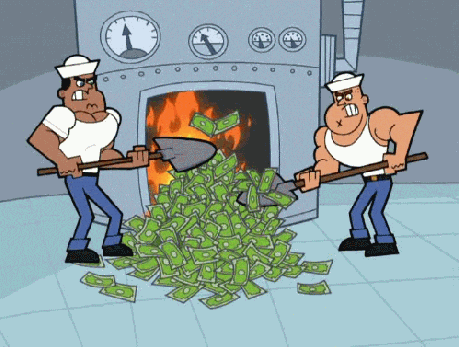 I recently played a free demo of the brand-new Kirby and the Forgotten Land–which is really cool, by the way. It got me thinking about all the other cool games I've ended up with, thanks to a quick spin with a free demo first.
There are actually more than 500 free demos in the Nintendo eShop to check out. I will (unfortunately) not be going through all of those here, but I have rounded up some of the best demos. And if you somehow don't see anything here that piques your interest, it's worth it to head into the eShop and browse all the games with demos.
Kirby and the Forgotten Land
If you're hungry for new adventures featuring everyone's favorite sentient pink blob, Kirby and the Forgotten Land is a brand new Nintendo Switch game for 2022. It's the first mainline Kirby game in full 3D.
As Kirby, you'll explore a mysterious world filled with abandoned structures as you save the kidnapped Waddle Dees from the Beast Pack. The powerful puffball can copy enemies' abilities to attack, and he can also inhale real-world objects, like swallowing an entire drink machine and spitting cans at adversaries. Trust me when I say that Kirby is hilarious as a pink car, too. Kirby has a new friend this time, too: the cute mouse-like creature Elfilin.
Yoshi's Crafted World
Yoshi's Crafted World initially sucked me in with its unique styling. The stages are all created from random things like cardboard boxes, clothespins, buttons, and felt. 3D characters in this side-scrolling platformer can even move and interact in a third dimension in sections of levels. It's really adorable, y'all.
However, there's actually an equally adorable flipside to the game! You can play stages backward, gaining a new perspective on some of the craftily hidden items that you didn't see the first time around. It essentially doubles the gameplay here.
As for the story, Yoshi is on the hunt to find scattered gems that make up the Sundream Stone, which grants wishes. Gulp down enemies, throw eggs, and check every hidden corner. Can you track them all down before Kamek and Baby Bowser can get their hands on them?
Pokémon: Let's Go, Eevee! and Pokémon: Let's Go, Pikachu!
Although these are technically two separate titles in the eShop, it's essentially the same game – you'll just have to choose if you'd rather partner with Pikachu or Eevee. The choice is yours! Are you #TeamPikachu or #TeamEevee?
This installment in your Pokémon journey is a fun experience. There are more than 150 Pokémon to encounter, tons of NPCs to fight and gain XP, and badges to collect on your journey to becoming a Pokémon master. Plus you can call a friend to help out, even when you're mid-battle.
These games make use of motion with the Joy-Con controller to catch Pokémon in the wild, or you can pick up the Poké Ball Plus accessory to really bring the adventure to life with lights, sounds, and vibration. Plus, you can connect to the Pokémon GO app to bring over Pokémon you've already discovered.
Clubhouse Games: 51 Worldwide Classics
It's probably the inner old lady in me talking, but I have always had a soft spot for classic games like Mancala, Chess, and Solitaire. Clubhouse Games: 51 Worldwide Classics has these, plus 48 other games to play over and over again. It includes a variety of tabletop, board, and card games.
This is actually a follow-up to Clubhouse Games, which was a 2005 Nintendo DS game. Stylistically, it feels mostly the same, just a little less rough around the edges and a little more modern.
As expected, there is a solo-play option that you can take advantage of on your own, playing against CPU opponents and changing the difficulty. But 51 Worldwide Classics is even better against other players. You can play against others online, and there are actually a few different ways to play with friends in person.
Snipperclips: Cut It Out, Together!
Paper pals Snip and Clip have to cut each other up to conquer tricky challenges. Sometimes they need to be a certain shape to fit within dotted lines, and sometimes they need to be sharp enough to pop balloons.
No matter how you slice it, it's a stimulating action-puzzle game that's best with friends. All you have to do is hand off a Joy-Con. The game also features a party mode that includes up to four players for even more fun. And if you've already torn through all the obstacles in Snipperclips, there is a DLC available. It gives you new obstacles to overcome, new Blitz games, and the ability to play original levels in new shapes.
Game Builder Garage
If you are interested in creating your own games, check out Game Builder Garage. It's a fun way to create games through trial and error. Lesson mode guides users through the basics of game design and visual programming and will teach you how to build seven different games.
From there, it's wide open. Free Programming lets you do basically anything you want. Some users have even used Game Builder Garage to recreate games like Sonic the Hedgehog and Super Mario Kart. And with an Online membership, you can exchange codes with friends to download and play each other's games – or work with friends to build games together.
If you're afraid this one might be a little too above your head, download the demo and see how easy it is. You might be surprised. They wanted the game to be fun, so they even tested the game on elementary-age kids to make sure it was accessible to beginners.
Fitness Boxing 2: Rhythm & Exercise
One of the reasons I really love the Nintendo Switch is its versatility. With the Switch and the OLED model, games can take advantage of motion controls. It makes most games more interesting and enjoyable. And in the case of Fitness Boxing 2: Rhythm & Exercise, it can also help me break a sweat, too.
Choose from nine different instructors, who all have different personalities and styles. You can even change the intensity of your workouts, from light to heavy. There's even a "No Mercy" mode. All the exercise is put to the beat of popular, upbeat jams to keep it fun.
Triangle Strategy
If you're a fan of tactical role-playing games, Triangle Strategy is a newly-released option to check out. In it, you are Serenoa, heir of House Wolffort, who commands a group through a tangled plot.
Stylistically, the game looks pretty cool. It blends 3D environments and modern effects with the classic styling of pixel-art characters.
Like other turn-based RPGs, your choices will influence the story. It also influences your character's Utility, Morality, and Liberty – and affects who will join you and your army. You could play through the game multiple times, and it won't be the same outcome twice.
The free demo for Triangle Strategy takes you from the beginning all the way through Chapter 3.
Metroid Dread
The fifth installment in the Metroid series, this is the first time we've seen Samus since the events of 2002's Metroid Fusion. This time around, Samus is trapped by vicious alien lifeforms and murderous EMMI robots on Planet ZDR. It's hunt or be hunted in Metroid Dread, as you employ stealth to avoid detection by robots, parkour over obstacles, and battle your way through.
The demo itself will take you through the first hour or so of gameplay. If this is your first foray into Metroid games, there is a new Rookie Mode you can take advantage of, too. It increases health gained from items and decreases damage dealt from bosses. Or, if you're really up for a challenge, you can unlock the Dread Mode after Hard Mode is finished.
Rayman Legends: Definitive Edition
Rayman came to the Nintendo Switch, and he brought a free demo along with him. The Definitive Edition is the updated version that was released for Switch in 2017.
You can play Rayman Legends: Definitive Edition with up to four friends, as Rayman, Globox, and the Teensies. While wandering through an enchanted forest, they find a mysterious tent filled with a series of paintings – you know, normal things. When they focus on a painting, though, it sucks them in and the adventure begins.
You'll run, jump, and smack your way through tons of maps – and do it to the rhythm to beat the crazy musical levels!