It is a truth universally acknowledged that the book is almost always better than the movie. But that doesn't mean that all movie and TV adaptations are bad. Far from it! You only have to head over to Netflix to check out Bridgerton or The Queen's Gambit to see a limited-series adaptation done right.
2021 holds quite a few major adaptations–assuming that release dates aren't pushed back because of the pandemic.
Chaos Walking
Based on The Knife of Never Letting Go by Patrick Ness, Chaos Walking has the potential to be a great adaptation. It's kind of a mix between The Hunger Games, Children of Men, and The Giver–a dystopian sci-fi with a twist. Headliners Tom Holland (Spider-Man) and Daisy Ridley (Star Wars) bring some major star power. However, the film was also pushed back multiple times due to massive reshoots, which usually isn't a great sign. Consider us cautiously optimistic for this one.
Dune
Now slated for October 2021, fans have been waiting for Denis Villenueve's adaptation of Dune for a long, long time. Instead of dumping it on a streaming platform like Wonder Woman: 1984, the studio is still hoping for a proper theatrical release. With a stellar cast led by Timothee Chalamet, this version of Frank Herbert's classic novel has the opportunity to be the start of a blockbuster franchise… but only if it makes a lot of money.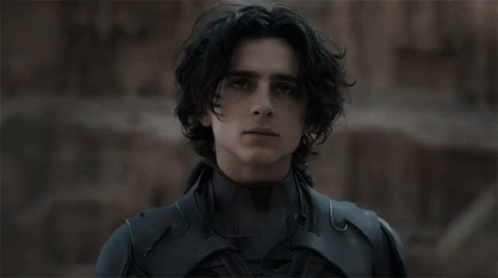 Deep Water
If the name Patricia Highsmith isn't immediately familiar, remedy that now! She's the noir mastermind behind The Talented Mr. Ripley as well as Strangers on a Train and The Price of Salt (which was adapted as Carol with Rooney Mara and Cate Blanchett).
Deep Water is another psychological thriller by Highsmith, focused on a married couple who have a deeply disturbing relationship. Let's just say that this is one of Gone Girl author Gillian Flynn's favorite books. This is also the film set where Ben Affleck and Ana de Armas launched their love affair, which will either be a selling point or a reason to pass depending on your tolerance for mask-free paparazzi strolls.
Macbeth
It feels like we're due for an epic Shakespeare adaptation, doesn't it? The Scottish Play is getting the big screen treatment from the Coen Brothers (!) and will star Frances McDormand as Lady Macbeth (!!) and Denzel Washington as the ill-fated Macbeth himself (!!!).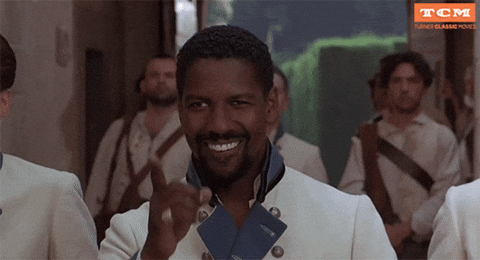 Washington is no stranger to the Bard; he was dreamy in the classic Much Ado About Nothing, which was a faithful, period-accurate adaptation. With the Coen Bros behind the camera, expect off-kilter zaniness to ensue.
Dr. Bird's Advice for Sad Poets
The title for this one conveys only a fraction of the weirdness in store for audiences. The frenetic trailer promises a stylized modern noir–kind of a cross between Rian Johnson's Brick and Wes Anderson's Rushmore, with a dash of The Rachel Papers thrown in for good measure.
I can't sum this one up any better than the official log line: "In the emotionally charged, wild and humorous world of sixteen-year-old James Whitman, we see his struggle to overcome anxiety and depression by seeking advice from Dr. Bird – an imaginary pigeon therapist – in the wake of his sister's disappearance."