When you think about Ben Affleck–assuming that you do think about him at all–you probably picture a grizzled Bostonian carrying a Dunkin' iced coffee. Or that one gif. You know the one I mean.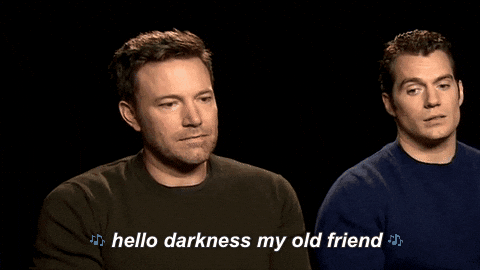 Over the last ten years, Affleck has put in solid work as an actor/director/screenwriter with films like Argo and The Town. So why, among the war dramas, crime capers, and gangster flicks, is Affleck slated to direct and co-write an adaptation of the middle-grade fantasy series Keeper of the Lost Cities?
Harry Potter Meets Lisa Frank
Keeper of the Lost Cities is a middle-grade magical adventures series by Shannon Messenger. The bestselling books–which are huge in terms of popularity and sheer size, many of them clocking in at over 800 pages–follow the adventures of Sophie Foster, a girl with telepathic powers who discovers that she's secretly from a magical world.
If you gave Harry Potter a Lisa Frank makeover, you'd get something like Keeper of the Lost Cities. There's a sparkly pegasus, pretty clothes, and several cute boys. Most of the action takes place at a magical school that reeks of Hogwarts.
However, the books also involve magical genetic manipulation and a surprisingly dark V for Vendetta plotline that develops over the series. I have no clue how Affleck will handle this adaptation, and that makes me all the more curious to see how it turns out.
Disney Isn't Good at This Type of Film
Disney has not been very successful with its YA/MG book adaptations over the last couple of years. A Wrinkle in Time (2018) lost the studio about $130 million, after you factor in marketing costs. Despite the well-known property, major stars including Oprah, Reese Witherspoon, and Chris Pine, not to mention director Ava DuVernay, the movie was a bomb. But it's still better than whatever happened with Artemis Fowl.
Directed by Kenneth Branagh and adapted from the mega-popular books by Eoin Colfer, I couldn't even guess how much money Disney lost on Artemis Fowl. To an extent, you can blame the pandemic. The studio eventually had to release the film on Disney+ after it became clear that theaters were not going to be open in 2020.
But even if it had received the planned blockbuster rollout, the movie still would have been terrible. Like A Wrinkle in Time, it was heavily criticized for its use of CGI, poor casting, clunky script, and unnecessary changes to the plot.
As with Artemis Fowl, I think it's likely that the studio will decide to "age up" Sophie and her friends from tweens to older teens, but I'd be happy to be proved wrong.
Can Affleck Succeed Where Branagh Failed?
So has The House of Mouse learned their lesson about book adaptations? It's not overly promising that the studio has once more hired a director best known for a wildly different genre of filmmaking. Keeper of the Lost Cities will need a lot of very expensive CGI–something that has been a problem for audiences since Harry Potter & The Sorcerer's Stone.
There are so many ways that Ben Affleck's adaptation of Keeper of the Lost Cities could go wrong. It's such a bizarre choice that I'm wondering if his kids are fans of the books and encouraged him to sign on for the project.
Violet (16) could have picked up the first book when it was published in 2012, or Seraphina (12) might have discovered the series more recently. Or maybe Affleck needs the money to fuel his Dunkin' obsession.
Whatever the reason Affleck signed up to make this film, I hope that Disney has finally figured out how to adapt middle-grade books. The upcoming series based on the Percy Jackson books should be good practice, with author Rick Riordan working as a producer to correct the wrongs of the big-budget movie flops that were universally hated by fans.
Can Keeper of the Lost Cities avoid the same fate?