Over the years, plenty of celebrities have penned their own books. Some try their hand at cookbooks, like Chrissy Teigen and Snoop Dogg. Others have jumped into the fiction world, like Hilary Duff and Steve Martin.
But by and large, most celeb-written books tend to be memoirs. They can range from uplifting tales of persistence to juicy tell-alls that will make you blush. Some are fascinating and so gripping that you can't put them down, while others might leave you wondering why they felt the need to write a book at all. I'm looking at you, Mike "the Situation" Sorrentino.
While plenty of famous people have put pen to paper to reveal life lessons or dish dirt on others, there are still many who haven't done it. Well, not yet, anyway.
Not everyone has interesting enough exploits to keep readers entertained, I'm sure. But there are plenty of celebrities that probably should get around to a memoir or two. You know what I mean. There are some celebs out there that have some serious tea to spill, and they're not sharing! I think that if they wrote a juicy tell-all, they would see copies flying off the shelves.
Below, you'll find my list of celebrities who should really think about writing a memoir. They would definitely have the most entertaining – and perhaps the most risqué – tales for eager readers!
Robert Downey Jr.
We know him as Tony Stark these days, portraying the character through ten different films within the Marvel Cinematic Universe. But Robert Downey Jr.actually made his acting debut at the ripe age of 5 years old! He was already successful before he found himself facing drug charges and losing acting jobs. All it took was complete sobriety and some money from Mel Gibson (no, really) to get Downey back on his feet in front of cameras again. I feel like he's got some pretty interesting life lessons to share with the world.
Britney Spears
Britney Spears is supposedly working on a memoir. The pop superstar confirmed that rumor back in April 2022 with a lengthy (and now deleted) post on Instagram. Her sister Jamie Lynn has already written her own tell-all, and Britney has thrown plenty of shade at her for it. Britney didn't specify what her memoir would cover, just that writing the book is "healing and therapeutic." Now that she is free from her conservatorship of 13 years, maybe she can finally feel free to say what she needs to say. Let's just hope she takes advantage of a ghostwriter or has a really good editor. We love her, but her IG captions don't convince me she should go it alone!
Katie Holmes
Who wouldn't want to read a memoir from actress Katie Holmes? In particular, I need her to open up stat about her marriage to Tom Cruise. Everything seemed kind of normal until Cruise's Scientology activities started going viral, and people started to worry that Holmes was actually trapped in the relationship. Then there was their drama-filled split, with Holmes reportedly filing for divorce out of fear that Cruise would force Suri into a Scientology group. She was even allegedly paranoid that Cruise and his Scientology goons might try to abduct the kid.
Nicole Kidman
Speaking of Tom Cruise, I would also definitely read a tell-all from his first wife, Nicole Kidman. Just like with Holmes, wouldn't you love to know all the juicy details from her 11-year marriage to Cruise? The Church of Scientology supposedly broke their marriage up, had Kidmans' phone wiretapped, and even worked to turn their kids against her. Despite all that, Kidman kept her head up and (clearly) survived it all. She has managed to remain one of the world's highest-paid actresses and has won numerous accolades for her work in front of the camera.
Danny DeVito
In general, Danny DeVito is a strange guy, but he's incredibly talented and really likable. His acting career has been going strong since he started more than five decades ago, so I can only imagine the behind-the-scenes stories he could tell from projects like Twins, Batman Returns, and It's Always Sunny in Philadelphia. As a comedian, I would think his memoir would be pretty humorous, too.
Angelina Jolie
I am willing to bet that Angelina Jolie has plenty of tales to tell. Not only is she an award-winning actress who has been in front of a camera since she was a child, but she is also a mother of six (!!!) children. She's been married to and divorced from Jonny Lee Miller, Billy Bob Thornton, and Brad Pitt. And on top of all that, she still manages to find time for humanitarian efforts – but she doesn't just donate money to causes like other celebs. Jolie regularly visits refugee camps around the world and travels to war zones, spending her own money to both help and raise awareness.
Kris Humphries
This former professional athlete got all mixed up with the Kardashians, and I want to hear his side of the story. Don't you? Kim K filed for divorce just weeks after the two-part TV special covering their wedding aired on E! Media outlets went wild, claiming the marriage was nothing but a publicity stunt orchestrated by E! and the Kardashian clan to promote themselves. Humphries himself asked for an annulment on the grounds of fraud, claiming the whole thing was an elaborate scam for her reality show. Unfortunately, I'd be willing to bet money that Humphries was forced to sign an NDA, so we may never get this memoir.
Jared Leto
My first introduction to Jared Leto was with My So-Called Life, but he has clearly done so much more since then. He's worked with a lot of big names in Hollywood and has become one himself. He's also the lead singer and songwriter for the band Thirty Seconds to Mars. But if we're being honest here, a memoir from Leto would be so interesting because he's such a weird person. He's big into method acting, basically living as the characters he portrays – even going so far as to adopt voices, mannerisms, and hobbies. I'm also not entirely sure there's not a Jared Leto cult.
Meghan Markle
If someone's going to spill some tea, it might as well be the royal family's. There has been plenty of public attention and drama surrounding Meghan Markle's marriage into the British royal family. And then there was more drama when she and hubby Prince Harry decided to step down as working royals and move to California together. Does she actually get along with anyone else in the royal family, or is she really at odds with them like the media would have us believe? A memoir would shed all kinds of light. Do I think Markle will ever drop a juicy tell-all about the British royal family? Probably not. But we can always hope, right?
Jennifer Aniston
With a successful career and really high-profile relationships over the years, Jennifer Aniston has definitely got some stories to tell. Obviously, we want to hear all about behind-the-scenes antics from her ten-year stint on Friends and any secrets she knows about her former co-stars. Maybe she'll tell us what she really thinks about her signature haircut that made its way into every salon in America. And do you think she might dish on her "beautiful, complicated relationship" with Brad Pitt?
Taylor Swift
Taylor Swift seems like a sweet person, but there always seems to be a feud somewhere. Hey, at least she seems to turn those high-profile squabbles into chart-topping hits. But really, she's been at odds with Katy Perry, John Mayer, Nicki Minaj, and Joe Jonas. Who could forget all the controversy with Scooter Braun purchasing her masters? Swift could probably write an entire memoir just centering on her years-old fight with Kanye West.
Karlie Kloss
Karlie Kloss is one of those former Swift friends that clearly had some kind of falling out with the singer-songwriter. Swift and Kloss were once besties, spending tons of time together and even referring to each other as their "twin." There was no public feud, but clearly, something happened because they don't hang like they used to. Kloss could spill that tea, and so many people would love it. On top of that, can you imagine how interesting Kloss' globe-trotting supermodel life is?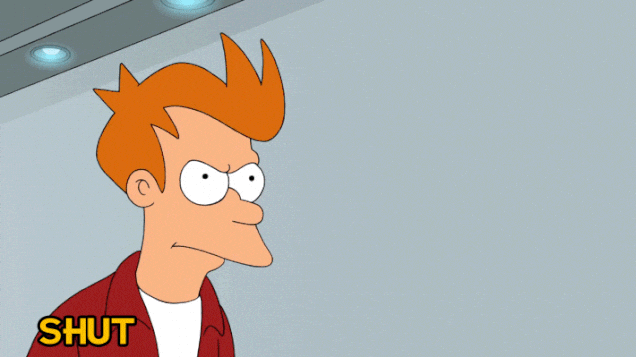 John Travolta
Actor John Travolta has been a big star since Welcome Back, Kotter in the '70s, so you know he probably has some wild Hollywood tales. He has worked with tons of other big names and had high-profile relationships, too. And did you know that he is a private pilot who lives in an exclusive fly-in community? But Travolta's personal life has also been dotted with tragedy, having lost multiple loved ones over the years, including his teenage son and, most recently, his wife, Kelly Preston.