From our friends at HeyPumpkin:
Not to be outdone by Meghan Markle — who recently announced a picture book about fathers and their kids — actor Channing Tatum has released his own children's book inspired by his daughter, Everly.

The book, titled The One and Only Sparkella, is about a father's relationship with his spunky daughter, something Channing knows a lot about.
The Ultimate "Girl Dad"
Though Channing never had plans to write a children's book — he is an actor, after all — he noticed there weren't many kids' books written about a father-daughter relationship.
"Me and my daughter have a really beautiful relationship and it's really fun. And I was worried a little bit, just being a dad, [about] how I was going to relate and understand a little girl, and the key was just to go into her world and it was so fun and the world that we created [in the book] was so rich . . . She's very much like Sparkella," he told Kelly Clarkson while appearing on The Kelly Clarkson Show in March.
Channing Wants His Daughter To Be Confident
Channing, who shares 7-year-old Everly with ex-wife Jenna Dewan, has always appreciated his daughter's individuality and spirit. However, when he recently noticed her becoming self-conscious of what she was wearing to school, he knew he needed to write this book.

"She panicked and started taking it off. She was like, 'I don't wanna wear it. I don't wanna wear it,'" he said about his daughter initially wanting to wear a watermelon cape to school.
"Then I realized that was the very first time — at least, that I saw — of her being self-conscious about how other people saw her. It was heartbreaking but a beautiful moment all in one."

In fact, that story became the main inspiration behind the plot of the book, which is about a little girl named Sparkella (Ella) who loves dressing up and wearing glitter. But, during her first day of school, her classmates don't necessarily understand her sense of style or her personality.
Though Ella tries to tone down her appearance the following day, she soon realizes (thanks to a little help from her dad) that the only thing that matters is to be herself.
Channing Was Initially Nervous About Being a Single Dad
Following his split from his ex-wife in 2018, Channing revealed he was nervous about becoming a single dad to Everly. But, as all good dads do, he decided to dive into her world and learn everything he could about the stuff she was interested in.

"I was really nervous when I became a single dad, and having to raise a little girl, not being able to have the resource of a woman there to be able to lean into how to relate to her as she grows up. I literally went to YouTube and learned how to braid hair," he explained to People.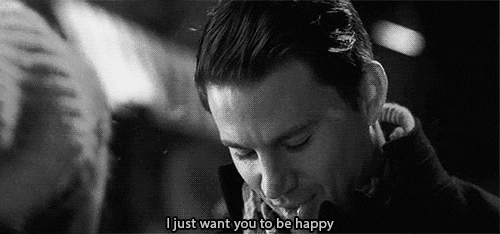 "If it's wearing a tutu or painting your nails or wearing makeup — who cares? It just worked for me. I see dads sometimes, and . . . being a parent is hard. I wanted the book to be a little bit of a letter to them. Just play — you'll be rewarded with love."