Raise your hand if you love Jane Austen novels!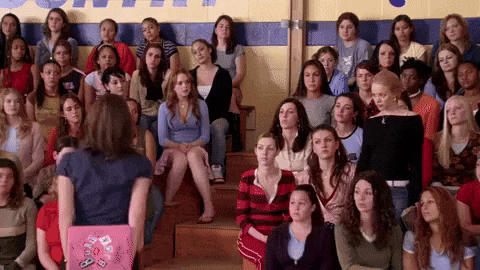 Her works may be a couple of hundred years old, but they have never gone out of style. The vibrant wit, strong female leads, and social commentary have helped keep Austen's novels at the top of every must-lead list. And although her stories are firmly set during the time period in which she lived, the themes are ever real and relevant.
Although she is widely known now, Jane Austen saw little fame during her lifetime. Like many female authors at the time, she published her books anonymously. The ideal roles for a woman, after all, were as wife and mother – certainly not a published author. When Sense and Sensibility was published in 1811, it was billed as written "By a Lady." After the success of that book, all of Austen's subsequent titles were billed as written "By the Author of Sense and Sensibility." None of her works ever featured Austen's name until after her death.
Austen published four official works during her lifetime: 1811's Sense and Sensibility, 1813's Pride and Prejudice, 1814's Mansfield Park, and 1815's Emma. Two of her other novels were finished but not published until after her death: Persuasion and Northanger Abbey. The last one, Sanditon, was never finished by Austen.
Although her bibliography isn't the longest, those works gave us a truly memorable cast of characters. In fact, check out our ranking of Austen's heroines from worst to best!
The shortlist of finished novels also means that it's easy to run out of reading materials. Pretty soon, you'll find that you've already read everything (probably a few times, actually). Now, you're searching for something new that might spark your imagination like Austen's beloved works.
'Sanditon' by Kate Riordan
The Brothers, later titled Sanditon, was Jane Austen's unfinished book that was started only months before her death in 1817. It was, of course, not finished because of the author's untimely death. It's unfortunate for her fans because it was a brilliant beginning. The unfinished story was first published in 1925 as Fragment of a Novel. It introduces Charlotte Heywood, along with a large cast of characters in the fictional seaside resort town of Sanditon. The small fishing town is on the cusp of a dramatic change.
Sanditon has received more attention in recent years after it was adapted for a British historical drama TV series. In the U.S., it was aired on PBS as part of its Masterpiece anthology – the same as Downton Abbey. Author Kate Riordan has stepped in and put together this novelization of the adaptation. So, it's kind of like an adaptation of an adaptation of an unfinished book. Definitely don't expect it to read exactly like an Austen novel, but it is still a good read.
'The Grand Sophy' by Georgette Heyer
Georgette Heyer is a queen of Regency romance, essentially establishing the historical romance genre with her 1935 novel Regency Buck. Heyer was diligent about accuracy, collecting reference works and making detailed notes on everything concerning Regency life. She did this to set up the time period for her readers since they were taking place more than 100 years earlier. She was inspired by Jane Austen, so it's only fitting that the author has a spot on this list!
The plot of the novel revolves around Sophia "Sophy" Stanton-Lacy, a 20-year-old whose father is away on business. She has been left in the care of her aunt, Lady Ombersley, who has been tasked with helping Sophy find a husband. Much like the heroines of Austen's novels, Sophy is unconventional, confident, and quite independent. She arrives ready to take charge and fix the family's dysfunctions, much to the dismay of the oldest son, Charles.
'Miss Pettigrew Lives for a Day' by Winifred Watson
Winifred Watson's Miss Pettigrew Lives for a Day was a bestseller in Britain when it was first published in 1938. And while it takes place during the 1930s – clearly not a Regency romance – it will likely appeal to your love of Jane Austen's wit. It's a light and charming read that will keep you entertained.
The entire book takes place during a single day. In it, the unsuccessful, middle-aged governess Miss Pettigrew is sent for an interview by an employment agency. There's a mixup, though, and the glamorous nightclub singer and socialite is actually seeking a maid, not a governess. She ends up having quite the day with the singer, and it's a day that changes everything for both the singer and Miss Pettigrew.
'Little Women' by Louisa May Alcott
Little Women is already a classic in its own right, so you may have already read it. First published in two volumes in 1868 and 1869, it has remained extremely popular ever since. However, in case you haven't, this one is a good choice for Austen fans. Instead of spending time with the Bennets or the Dashwoods, take time to hang out with the March fam next.
Louisa May Alcott's coming-of-age novel is about sisters in New England during the Civil War era. The March girls are loosely based on the author's real-life sisters. Alcott herself is Jo March, the strong (and stubborn!) sister with a fiery temper and a love of writing.
Funny enough, Alcott didn't want to publish Little Women because she found it kind of boring. She only began writing it at the urging of her publisher. A book for girls just wasn't her thing, apparently. However, after several girls read and loved it, she moved forward. After publishing, the book saw immediate success.
'Longbourn' by Jo Baker
If you happen to also be a fan of Downton Abbey, this is a must-read. This is actually a retelling of Pride and Prejudice, but told from the servant's perspective. It takes you below the stairs, where the servants take center stage. These are the often-overlooked characters that we don't ever get much of a glimpse of in other stories, although we know they were part of Regency England. And while the house's servants spend their days scrubbing, cooking, polishing, and more, there is just as much intrigue and romance among the staff at Longbourn as there is upstairs.
It's important to note that while this story takes place on the opposite side of the Bennet household, it is definitely not a story about the Bennets. Don't dive into this novel expecting it to read like a Jane Austen novel or to have any real emphasis on those characters. Sure, Mr. Bennet and fam are here, but they certainly aren't the focus.
'Brideshead Revisited' by Evelyn Waugh
Evelyn Waugh's novel Brideshead Revisited: The Sacred and Profane Memories of Captain Charles Ryder centers on Charles Ryder's life and romances – especially his relationship with the Flytes, a wealthy English Catholic family residing in the palatial Brideshead Castle. In particular, Ryder has relationships with two of the Flytes: Lord Sebastian and Lady Julia.
This one doesn't take place during the Regency era. Instead, it spans the 1920s through the 1940s. This is a time between the two world wars when the British aristocracy was losing their place of power in the world. It's full of melancholy and nostalgia through the narrator's remembrances. The themes of love, loss, and grace will keep you entranced.
'The Jane Austen Dating Agency' by Fiona Woodifield
I'm sure that most of us have dreamed of finding our very own Mr. Darcy, right? That's the topic of Fiona Woodifield's book, The Jane Austen Dating Agency. It's a fun book for Jane Austen fans to read, especially if they have ever wondered if romance really exists like in the books.
Sophie Johnson is intelligent, young, and attractive. She lands a dream position at a leading fashion magazine, and clearly she has it all… or maybe she doesn't. She joins The Jane Austen Dating Agency, where she can meet real gentlemen and change her dating luck. She meets Darcy Drummond, and is now dating the world's most desirable man… but she discovers that he's really arrogant and hard-headed (Mr. Darcy, if I must say so myself).
'The Lost Art of Keeping Secrets' by Eva Rice
The Lost Art of Keeping Secrets is set during the 1950s in London. The story centers on Penelope, the naive daughter of the widowed Talitha. Mom is the classic legendary beauty who is asset-rich but actual-money-poor, and the family is struggling to maintain their vast but crumbling ancestral home.
Penelope is a hopeless romantic, wanting nothing more than to fall in love. But when her free-spirited new best friend, Charlotte, drags her into postwar London, her world is turned upside down. She jumps from pre-war tradition into post-war parties and glamour. Charlotte's mysterious and attractive brother is there, and a dashing Penelope finds herself journeying through a world of fashionable teas, parties, and simmering romance.