It's hard to remember a time when Brad Pitt, Julia Roberts, Denzel Washington, and other major A-list stars weren't mega-famous, but those days exist.
Heck, I can hardly remember when current heartthrob Timothée Chalamet wasn't gracing the cover of every major magazine or Florence Pugh wasn't everyone's favorite actress.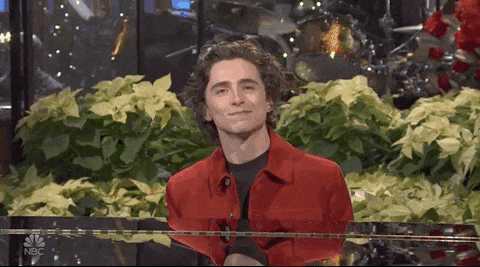 While it can feel like certain actors shoot to stardom overnight, the reality is it takes years of hard work and dedication in order to find real success in this industry. It's hard to predict who will be Hollywood's "Next Big Thing," but there are a handful of performers that are on the cusp of something really big.
From award-worthy breakout stars to potential leading men and women, here are actors I believe will become household names in 2021.
Rachel Zegler
Rachel Zegler was supposed to have a big 2020, that is until Steven Speilberg's much-anticipated West Side Story remake was pushed to 2021.
Nevertheless, look out for the 19-year-old this year.
After earning the role of Maria through an open casting call, there's no question Zegler is destined to be Hollywood's next big star. With awards buzz already surrounding West Side Story, Zelger could find herself as an Oscars darling this time next year.
Glen Powell
This won't come as a surprise to those who have lusted over Glen Powell since discovering him in Scream Queens or Netflix's 2018 romantic comedy Set It Up, but 2021 will be the year he becomes an A-list star.
Why will he become an A-list star this year, you may ask? Well, for starters, he'll be appearing alongside Tom Cruise in Top Gun: Maverick (which was also supposed to come out in 2020).
I have no doubt this movie will be extremely successful, thus catapulting Powell into the A-list ranks. He has the potential to be a Hollywood leading man, he just needs to capitalize on his moment.
Ana de Armas
OK, I'll admit, Ana de Armas is already pretty famous. After starring in Knives Out in 2019 and going public with her relationship with Ben Affleck in 2020, de Armas seemingly cemented herself as a proper celebrity over the past year and a half.

However, I believe the 32-year-old will prove she's worthy of more than just tabloid fodder in 2021, as she has three movies expected to be released this year.
The first is the much-talked-about James Bond film No Time to Die, which will be released in April 2021. Later, she will appear in the thriller Deep Water alongside Affleck, as well as play Marilyn Monroe in Blonde.
Anthony Ramos
Fans of Hamilton or A Star is Born may remember Anthony Ramos for his supporting performances, but 2021 is the year he proves he's a leading man.
Ramos is starring in the film adaption of In the Heights, based on the musical written by Lin-Manuel Miranda. Ramos is already a household name in the theater community, but this is the year he takes his skills to the next level.
The Cast of the Gossip Girl Reboot
This may be considered cheating, but 2021 is going to be the year of the Gossip Girl reboot. TV stars have become very famous in recent years, with more set to have success in 2021.
Just as millennials attached themselves to the OG Gossip Girl cast (thus creating careers for Blake Lively, Penn Badgely, etc), the Gen Zers will do the same for Tavi Gevinson, Thomas Doherty, Emily Alyn Lind, Jordan Alexander, Savannah Smith, Zion Moreno, and Evan Mock.