Billie Eilish is bringing her longtime love of Tim Burton to the stage!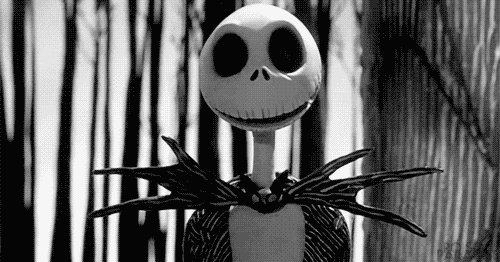 The 19-year-old singer-songwriter will join the cast of The Nightmare Before Christmas Live to Film production this month. She is set to fill the role of Sally for the concert experience, for two nights in Los Angeles.
Billie Eilish Joins the Nightmare Crew
Eilish will be performing "Sally's Song" from the 1993 stop-motion film. She will sing alongside producer and composer Danny Elfman, who is reprising his role as Jack Skellington. A full orchestra, directed by Grammy-winning conductor John Mauceri, will perform the film's score and songs live.
"I'm absolutely thrilled to have Billie joining up with the nightmare crew!" Elfman said in a statement. "This will be a real treat (not a trick)!"
This is probably a dream come true for Eilish, considering she's been a longtime fan of Tim Burton. The feeling is mutual, too. In May, Burton made an appearance in a video for Vogue in which famous fans asked Eilish questions about her life and music.
Original voice cast member Ken Page as Oogie Boogie will join Elfman and Eilish for the production. "Weird Al" Yankovic also joins the cast, singing the role of Lock. Other special guests are expected to be announced as the date approaches.
Second Date Added Due to Popular Demand
The shows will take place at Banc of California Stadium in L.A. Although originally scheduled for only one night on October 29, a second date was added on Halloween due to demand from fans.
Billed as a "live-to-film" concert experience, the show will bring The Nightmare Before Christmas to life. As the original Disney movie plays on screen, there will be live musical accompaniment with a full orchestra and choir.
To really get you into the spooky mood, the venue will be transformed into an interactive replica of Halloween Town. Be sure to wear your costume to enter the costume contest, and there will also be on-site trick-or-treating.
This will be the first time The Nightmare Before Christmas Live to Film Concert Experience will not be held at the Hollywood Bowl.
"We had to cancel last year, of course," Elfman told Variety back in June. "And this year, the Hollywood Bowl was not comfortable with whether they'd be up to full capacity yet. This promoter came and said, 'We'll do it.'"
Will This Be the Last One?
This may also be the last time the production is held at the Banc of California Stadium, or anywhere else.
"Every year I say this may be the last time. I don't know how much longer I'll do Jack. I don't want to get into 'I'll do it every Halloween for the rest of my life!' Because I did Halloween shows for 15 years with Oingo Boingo, and there's something about me that's like, oh my god, am I back in this?" Elfman continued. "But I know that I did want to do him at least one more time, last year, and I was really ready for that. And when it fell through, it was really hard."
Luckily, Elfman is getting one more chance to reprise his role as the Pumpkin King: "Jack is definitely good for one more round, so I'm really happy about that and excited."
The Nightmare Before Christmas Live to Film Concert Experience will be at the Banc of California Stadium in L.A. for two nights only. The October 29 show begins at 8 pm PST. October 31, the show starts at 6:30 pm PST.