Another day, another opportunity for Black Widow to be pushed back… yet again.
Scarlett Johannson's standalone Marvel film was supposed to be released back in May 2020, but it has unfortunately been forced to move a number of times. It was then supposed to be released on November 6, 2020 — which didn't happen — and then May 7, 2021 — which is also not happening.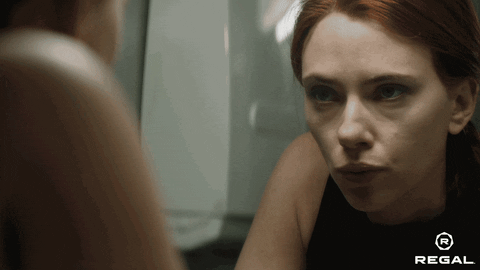 Find out when Black Widow will finally be coming out below, as well as what this means for the rest of the Marvel films moving forward.
New Release Date
Despite Disney moving Black Widow around so much, this third push — to July 9, 2021 — will be the final time it's going to be moved. In fact, Disney announced on Tuesday, March 23, that along with it being released in theaters, Black Widow will also be available to rent on Disney Plus.
Following in the footsteps of Mulan and Raya and the Last Dragon, Disney Plus subscribers will be able to rent Black Widow the same day it hits theaters, July 9. However, it will cost $30 for Premiere Access.
Though theaters are starting to reopen across the country (even in cities like Los Angeles and New York), it's clear Disney does not want to risk a box office disaster by releasing Black Widow solely in theaters.
Disney is certainly hoping they'll be able to make a decent amount of money at the box office while also encouraging families and smaller groups to watch at home.
Along with Black Widow, Disney also announced they'll be releasing Emma Stone's Cruella on Disney Plus and in theaters on May 28. Subscribers will also have to pay $30 to have access to the film.
Kicking Off Phase 4
Black Widow was supposed to be the project to kick off Phase 4 of the Marvel Cinematic Universe (MCU), but due to its moving release schedule that's no longer the case.
In fact, WandaVision, the Scarlet Witch and Vision series starring Elizabeth Olsen and Paul Bettany, was the first MCU project to kick off the next stage of the MCU. After that, The Falcon and The Winter Soldier, starring Anthony Mackie and Sebastian Stan, premiered on Disney Plus on March 19.

Now that Phase 4 is in full swing, it only makes sense for Marvel to put out Black Widow however they can. While they want the film to have a full theatrical release, the studio also has to consider the number of other movies they have lined up for 2021 and 2022.
New Release Dates For Future Marvel Films
Who knows if these dates will stick, but it looks like we're in for a jam-packed 2021 and 2022!

Shang-Chi and The Legend of the Ten Rings: September 3, 2021
Eternals: November 5, 2021
Spider-Man: No Way Home: December 17, 2021
Doctor Strange in the Multiverse of Madness: March 25, 2022
Thor: Love And Thunder: May 6, 2022
Black Panther: July 8, 2022Captain Marvel 2: November 11, 2022
Along with the films above, Marvel is also planning to release their third MCU Disney Plus show, Loki, in June.