Ever since 1986, John Hughes fans have been arguing over whether Andie (Molly Ringwald) made the right choice by choosing the preppy, sensitive Blane (Andrew McCarthy) or if she should have chosen her eccentric yet lovable best friend Duckie (Jon Cryer) at the end of Pretty in Pink.
Although the love triangle overshadows the film's legacy, there's so much more to love about Pretty in Pink.
The Role of Andie Was Written for Molly Ringwald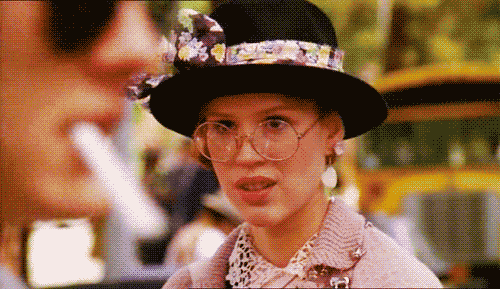 John Hughes based the character of Andie on Molly Ringwald, who had already worked with the director on Sixteen Candles and The Breakfast Club. However, Ringwald was a bit tired of high school films at that point and wanted to move on from playing a teen to more mature roles.
Hughes wasn't thrilled about that and was going to cast Jennifer Beales instead. Luckily for Ringwald (and all of us), director Howard Deutch intervened and Ringwald was cast in the end! Although Jennifer Beales is fantastic in her own right–hello, Flashdance!–the movie wouldn't have worked with anyone other than our girl Molly.
Blane and Duckie Could Have Looked VERY Different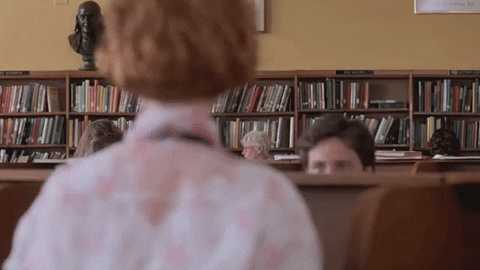 The original actor Hughes had in mind for Blane was Charlie Sheen. It is actually due to Ringwald's insistence that they hire Andrew McCarthy that he got the gig instead.
The first choice for Duckie was Anthony Michael Hall, another long-time collaborator of John Hughes. Hall passed on the role because he felt it was too similar to his role in Sixteen Candles. Robert Downey Jr. and Michael J. Fox were also considered for Duckie, but when Deutch saw Jon Cryer, he knew he was the perfect choice for the role.
Ironically, Cryer would go on to costar alongside Charlie Sheen eventually on the long-running series Two and a Half Men.
About That Ending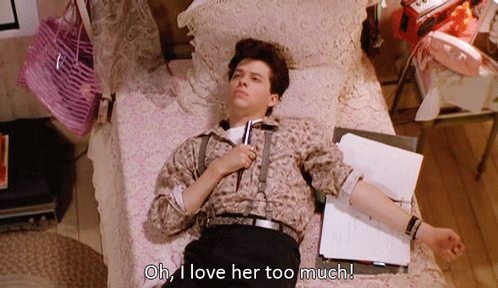 Do you think Andie should have chosen the sweet, adorkable Duckie instead of smooth-talking, rich kid Blaine? You're not alone. In fact, Hughes intended to end the film with Duckie and Andie together!
In a test screening of the finished film, the audience was not very happy about the ending. In fact, they started booing! The studio ordered reshoots to have Andie choose Blane instead. Fun fact: When they filmed the ending that is in the final film, Andrew McCarthy is wearing a wig because he had shaved his head for a role on Broadway.
Molly Ringwald and I Agree: That Dress Was Bad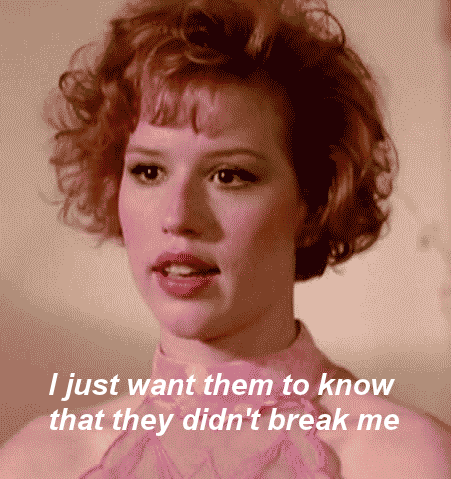 Let's forget Duckie vs. Blane for a sec and talk about that prom dress. Andie's DIY gown started off as a dated–but cute–1950s frock that I think is much, much cuter than the baggy, unflattering sack she ultimately wore. I get that Andie was supposed to be quirky, but why the shoulder cutouts? Why the shapeless waist? Why any of it?
Ringwald wrote an op-ed in Teen Vogue explaining that when she saw the dress for the first time, she cried. Costume designer Marilyn Vance didn't love the dress either but thought it fit the character.
Duckie's Shoes Were One of a Kind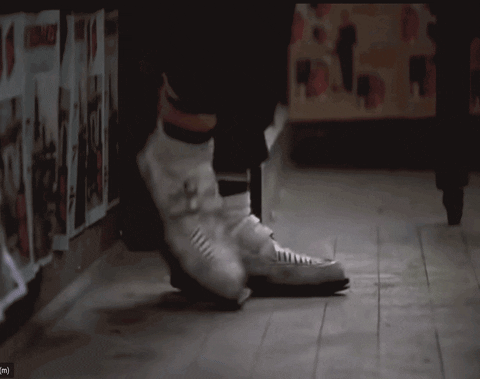 The pointy-toed white shoes that Duckie sported throughout the film were one-of-a-kind pieces that you can't find anywhere else. Costume designer Marilyn Vance bought the iconic shoes from a store that had just one pair. Apparently, Cryer had the shoes until the mid-90s. He thought he had loaned them to Planet Hollywood for a temporary display, and they thought he donated them. Either way, Cryer didn't get them back.
Molly Ringwald's Favorite Band Gave the Film Its Title
Molly Ringwald was a huge fan of the Psychedelic Furs, an 80s New Wave band from London. She encouraged Hughes to listen to the song "Pretty in Pink," and it inspired him to write the movie as a starring vehicle for his muse.
The band later re-recorded the song for the film's soundtrack, which went platinum. Founding member Richard Butler claims that the movie has nothing in common with the actual meaning of the song, which was much darker and too adult for a high school movie. Butler said in a 2010 interview that "John Hughes, bless his late heart, took it completely literally and completely overrode the metaphor altogether! I still like the song."