It's hard to imagine Call Me By Your Name without Timothée Chalamet and Armie Hammer as the main stars, but a different A-lister was almost in the film.
In fact, according to screenwriter James Ivory, the role of Oliver was almost given to Shia LaBeouf over Hammer.
Can you imagine LaBeouf and Chalamet as a couple?! It certainly would've been a different film, that's for sure.
He Wasn't Sure about LaBeouf at First
In his new memoir, Solid Ivory, Ivory details LaBeouf being contacted for the role of Oliver. Though he recognized the Transformers star's ability, he initially wasn't sure he was the right person for the role.
"Shia LaBeouf … had been contacted for the part of Oliver. At this, I was doubtful. I didn't know much about him, so I watched some of his films," Ivory shared, according to an excerpt shared with GQ.
"He's an extremely good actor. But as an academic writing about the Greek philosopher Heraclitus, he would be a stretch."
They Made a "Convincing Hot Couple"
However, once LaBeouf came to New York to read with Chalamet, both Ivory and director Luca Guadagnino were impressed with his performance.
"Shia came to read for us in New York with Timothée Chalamet, paying for his own plane ticket, and Luca and I had been blown away," Ivory explained.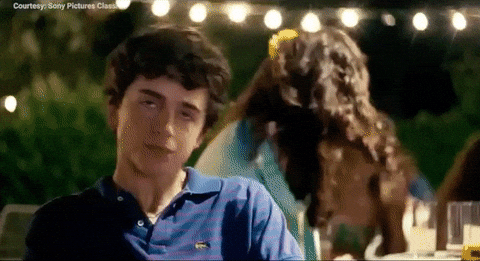 "The reading by the two young actors had been sensational; they made a very convincing hot couple."
Bad Press Ruined LaBeouf's Chances
But, despite LaBeouf's fantastic audition, they decided to not offer him the part due to "bad publicity."
"He'd fought with his girlfriend; he'd fended off the police somewhere when they had tried to calm him down," he said.
"And Luca would not call him, or his agent. I emailed Shia to offer reassurance, but then Luca cast Armie Hammer and never spoke to, or of, Shia again."
More recently, LaBeouf was accused of abuse by his former girlfriend FKA Twigs, as well as singer Sia. Hammer was also recently accused of sexual assault by a former partner.
Maybe they should've gone with neither LaBeouf nor Hammer? Just a thought.