To infinity and beyond!
Disney and Pixar have just released the new trailer for Lightyear, the Buzz Lightyear origin story, and it looks like it's going to be… out of this world.
Sorry not sorry for the space puns.
First Trailer Released on Wednesday
In the first trailer, released on Good Morning America, Buzz Lightyear (voiced by none other than Chris Evans), suits up for a space mission and boards a shuttle that blasts him off into the unknown.
Oh, and did I mention David Bowie's "Starman" is playing as he's venturing into space? Because it is.
The trailer features no dialogue, but it looks like Buzz explores planets, makes new friends, and spends time with a…cat? Needless to say, it's going to be one big adventure.
It's Not About the Toy
We all know about the Buzz Lightyear toy from the Toy Story franchise, but this movie is not about the Tim Allen-voiced figurine.
In fact, this film follows the "real-life" astronaut, whose name is Buzz Lightyear, who inspires the toy line seen in the Toy Story films.
The plot details are unknown at the moment, but Disney did release an official synopsis for the movie.
"The sci-fi action-adventure presents the definitive origin story of Buzz Lightyear — the hero who inspired the toy — introducing the legendary Space Ranger who would win generations of fans."
Chris Evans Has "Goosebumps"
As previously mentioned, Captain America himself voices Buzz, and it sounds like he's more than excited for the film to be released.
In fact, Chris tweeted his excitement on Wednesday, October 27, writing, "​​I'm covered in goosebumps. And will be every time I watch this trailer."
He continued, "Or hear a Bowie song. Or have any thought whatsoever between now and July cause nothing has ever made me feel more joy and gratitude than knowing I'm a part of this and it's basically always on my mind."
The 40-year-old also shared a statement following the release of the trailer and revealed this role is "a dream come true."
"Anyone who knows me knows that my love for animated films runs deep," he expressed, according to IndieWire.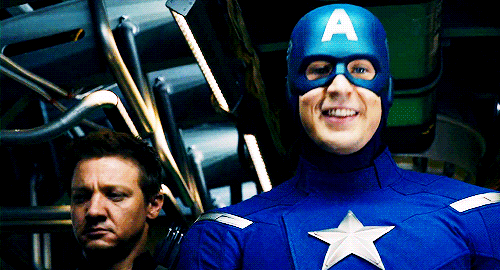 "I can't believe that I get to be a part of the Pixar family and work with these truly brilliant artists who tell stories unlike anyone else. Watching them work is nothing short of magic. I pinch myself every day."
Lightyear will be released in theaters on June 17, 2022. Mark your calendars, everyone!