Updated on 12/6/21
HBO Max released a teaser trailer for the upcoming Harry Potter 20th Anniversary: Return to Hogwarts special on Sunday, December 5, and it's safe to say it has us very excited.
The reunion will not only celebrate the 20th anniversary of the release of the first film, Harry Potter and the Sorcerer's Stone, but it will also reunite Daniel Radcliffe, Emma Watson, Rupert Grint, and plenty of other stars.
Heading Back to Hogwarts
Though the teaser doesn't give much away at all, it does begin with someone holding up a copy of The Daily Prophet with the headline, "Hogwarts Welcomes Back Alumni."
It also shows former cast members ​​Robbie Coltrane (who played Hagrid) and Matthew Lewis (who played Neville Longbottom) receiving invitations to the reunion.
Not to mention, it also shows Mark Williams (who played Arthur Weasly), getting on to the Hogwarts Express.
Make sure to tune in on January 1, 2022 when the special airs on HBO!
Original Cast Reuniting
Original story (11/16/21)
Calling all Harry Potter fans!
Harry Potter, Hermione Granger, and Ron Weasley (aka Daniel Radcliffe, Emma Watson, and Rupert Grint) will be back on our screens once again thanks to the 20th anniversary of the first film, Harry Potter and the Sorcerer's Stone. (Where does it rank on our best and worst list? Find out here).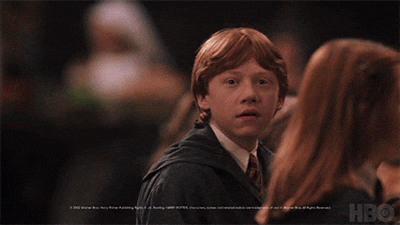 Along with the original trio, director Chris Columbus and other stars from the film will be reuniting for this exciting HBO special. Get all the details below!
Already Two Decades Old
If you can believe it, the original film is already two decades old. If that doesn't make you feel old, I don't know what will!
The special, which is called Harry Potter 20th Anniversary: Return to Hogwarts, will hit HBO Max on New Year's Day 2022.
And, despite feeling like time has passed us all by, this anniversary does give our favorite wizards and witches the opportunity to come together to celebrate this special film.
In fact, along with Radcliffe, Watson, and Grint, other actors expected to join the special include Helena Bonham Carter, Robbie Coltrane, Ralph Fiennes, Jason Isaacs, Gary Oldman, Imelda Staunton, Tom Felton, James Phelps, Oliver Phelps, Mark Williams, Bonnie Wright, Alfred Enoch, Matthew Lewis, Evanna Lynch, and Ian Hart.
Now that's a lineup of great actors!
The Special Will Be Full of Surprises
According to HBO Max, the special will "tell an enchanting making-of story through all-new in-depth interviews and cast conversations."
Harry Potter fans can probably expect behind-the-scenes stories, in-depth conversations, and maybe a blooper or two!
"It has been an incredible journey since the debut of the Harry Potter and the Sorcerer's Stone film, and witnessing how it has evolved into this remarkable interconnected universe has been magical to say the least," President of Warner Bros. Global Kids, Young Adults and Classics, Tom Ascheim, said in a statement.
"This retrospective is a tribute to everyone whose lives were touched by this cultural phenomenon — from the talented cast and crew who poured their heart and soul into this extraordinary film franchise to the passionate fans who continue to keep the Wizarding World spirit alive 20 years later."
Fans will also get a first look at the special during the premiere of Harry Potter: Hogwarts Tournament of Houses, which is airing on TBS and Cartoon Network on November 28.