If you tuned in and took part of Disney+ Day, you already know that the streaming service saw a bunch of new releases all at once.
The virtual event is intended to be a celebration of everything the streaming service has to offer. Happening a full two months earlier than it did last year, Disney+ Day was utilized as the lead-in for D23 Expo: The Ultimate Disney Fan Event.
Among the Disney+ Day releases, fans were treated to a live-action remake of the animated classic Pinocchio, the streaming debut of Marvel's Thor: Love and Thunder, and a behind-the-scenes documentary that pulls back the curtain on making the limited series Obi-Wan Kenobi.
Related: Everything From 2022's Disney+ Day
The streaming service also delivered Cars On the Road, the first streaming TV series in the Cars franchise. In it, Lightning McQueen and his best friend Mater are heading out on a cross-country road trip on their way to a wedding for Mater's sister. Ka-chow! With plenty of new locations along the way – like a creepy, haunted hotel and the set of a zombie film! – McQueen and Mater meet plenty of new friends. Both Owen Wilson and Larry the Cable Guy returned to voice their characters.
As I said, this is the first streaming show for Cars. The franchise also includes three feature films, a spinoff (Planes), short films, several video games, theme park attractions, and an entire Cars Land at Disney California Adventure.
But hey, why should Lightning McQueen have all the fun? Cars On the Road got me thinking about all the other great Disney movies that would make for great streaming TV series, too. These films have plenty of potential for new storylines branching from the original content.
Frozen
The Frozen franchise is a no-brainer when it comes to capturing audiences, and Disney knows it. The franchise already includes two feature films and their sing-along versions, several short films, a couple of miniseries centered on Olaf, plays and musicals, books, a show on ice, and plenty of theme park attractions.
The sing-along versions of Frozen and Frozen II hit Disney+ as part of Disney+ Day, actually. Kids just can't get enough of Anna and Elsa's adventures with their friends. That's why I think that even though there's already a lot of Frozen content out there, it couldn't hurt to have a streaming TV series. I mean, there's an entire kingdom full of Arendelle citizens just waiting for new storylines. And who wouldn't want to see more of Olaf?
Snow White
1937's Snow White and the Seven Dwarfs was Disney's first full-length animated film and was a critical and commercial success. Clearly, it held a special place for Walt Disney and the whole company. So, why haven't we ever seen much else surrounding Disney's first princess? Although there is a live-action adaptation in the works from Disney, there has never been a Snow White TV series, a sequel, or any spinoffs. I think it's time to get more of the Fairest One of All, plus all her friends. What happens after the prince wakes her from eternal slumber? And does he even have a name?
Toy Story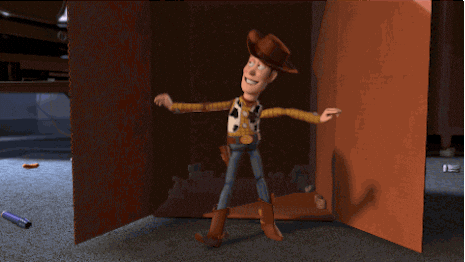 Since 1995, Toy Story has been a fan-favorite franchise. Including the recent spin-off, Toy Story has been enchanting audiences for a full 27 years now. It's been so successful that it currently sits as the third highest-grossing animated franchise. Yep, it has beat out Frozen. In fact, all of the main four films set box office records.
Of course, Disney has certainly capitalized on that popularity, including some animated series. Three of them are a series of shorts, and the fourth follows Buzz Lightyear the in-universe character, not the toy (like the most recent Lightyear). I think it's high time we get a proper Toy Story TV series, with all the wonderful toys from the main films. Can we at least see where Woody and Bo Peep end up on their adventures following Toy Story 4?
Brave
I know that Frozen has been praised for breaking the fairytale mold and putting the prince and princess love interest trope to the side… but before Anna and Elsa's true love for each other, there was Merida in Brave. Instead of the princess's "happily ever after" centering on a prince, the movie focuses on her relationship with her mother.
Merida is one of my favorite Disney princesses, and I'm ready to see more of her story. There's so much left to explore, jumping off from where the movie left off. After all, Merida is a strong, bold, and spunky character that deserves more attention than she's previously received. What happens with the young princess and her family after the curse is lifted from her mom?
Halloweentown
Maybe it's because I'm a sucker for Halloween, but I'd love to see a TV series made from Halloweentown! This Disney Channel Original centers on the idea that fantasy beings – like vampires, werewolves, witches, ghosts, ogres, mummies, and more – are real, and created their own community away from humans in an alternate universe. However, they can travel back to the mortal world with the help of a magic portal. That sounds like the perfect setting for a TV series if you ask me! I'm ready to see more of Halloweentown's unique citizens.
Zootopia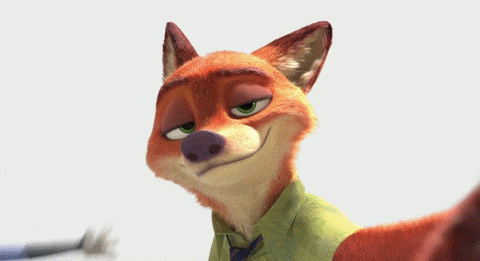 In Zootopia, anthropomorphic predators and prey coexist peacefully side-by-side in the city. But when several animals mysteriously go missing, a rabbit rookie police officer teams up with a fox con artist to uncover a criminal conspiracy involving the disappearances. The idea of a city full of anthropomorphic animals is already intriguing enough for a streaming TV series. Add that with the characters that we all came to love over the course of the film, and a Zootopia TV show seems like a success to me.
Wreck-It Ralph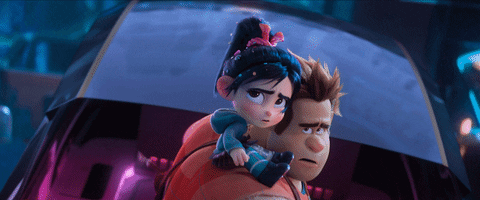 I am not going to lie, I wasn't sure I would even like Wreck-It Ralph when it came out. Sometimes when Disney gets too far out of the box, it doesn't come out so well. Case in point: Disney's Post-Renaissance Era is filled with experimentation, and while there are a few great ones, some of those oddball moves are best forgotten. In any case, Wreck-It Ralph is a really cool movie about an arcade game villain who dreams of being a hero instead. The movie did get a sequel (Wreck-It Ralph: Ralph Breaks the Internet), but it has never seen any TV series action. I think the concept is fascinating, and there's plenty of potential for more storylines here.
Zenon: Girl of the 21st Century
Maybe it's because I love the bizarre fashion and the movie makes me feel super nostalgic, but can we PLEASE get a Zenon streaming TV series? The franchise includes Zenon: Girl of the 21st Century, plus the sequels Zenon: The Zequel and Zenon: Z3, all Disney Original Movies. The title character is a teen living with her family on an Earth-orbiting space station. She gets herself into all kinds of situations, she saves the space station, and she meets some lost aliens on the moon. I'm sorry, but why wouldn't this make for a stellar TV series with plenty of 90s/2000s fashion thrown in? Funny enough, Zenon was originally conceived as a pilot for a TV show, but it never got off the ground. Cetus Lupeedus! I have a feeling it would do better these days, now that the films have developed somewhat of a cult following.
Moana
Moana is one of the best movies from Disney in recent years. The strong-willed Moana is a wonderful role model, the music is so catchy, and the animation is beautiful. So Disney, why hasn't Moana gotten her own streaming TV series yet?! I would absolutely tune in to see what Moana is up to in her new role as chief and wayfinder, leading her people – who have been stuck on an island for all those years before – on voyages throughout the ocean. Besides, I need more Hei Hei and Pua (who gets shorted on screen time, in my opinion).
Hey Disney, "You're Welcome" for this idea.
The Hunchback of Notre Dame
As one of Disney's more mature features, The Hunchback of Notre Dame is definitely darker than many others from the studio. Although some changes were made to secure that G-rating, it still touches on subjects like lust, genocide, sin, infanticide, and even anti-Romani sentiment. Definitely not the typical Disney princess tale!
And to be clear, there are a few questionable things in the movie that haven't aged well. That aside, it's a criminally underrated Disney flick, and I think Esmeralda is one of the best non-princess Disney heroines. As far as adaptations from Disney, the franchise includes the original 1996 film, a direct-to-video sequel that came out in 2002, a few video games, and a stage adaptation produced by Walt Disney Theatrical. I think it's finally time to revisit this story and these characters with a TV series.