It's time to practice a little patience, Marvel fans.
Disney has officially pushed back the release dates of some highly anticipated films, including the Doctor Strange, Thor, and Black Panther sequels.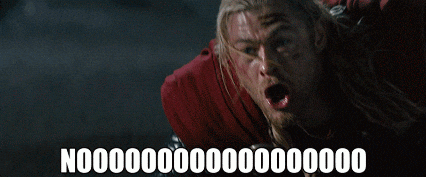 Time to Rewrite Your Calendar
Disney announced a slew of changes on Monday, October 18, including that Doctor Strange in the Multiverse of Madness will be pushed back from March 25, 2022 to May 6, 2022.
Thor: Love and Thunder has moved from May 6, 2022, to July 8, 2022, and Black Panther: Wakanda Forever will now be released on November 11, 2022, rather than July 8, 2022.
Are you with me so far?
These changes in the schedule will also affect other Marvel films, such as The Marvels, which will now be coming out in 2023. Likewise, Ant-Man and the Wasp: Quantumania will be released on July 28, 2023, instead of February 17, 2023.
The only upcoming Marvel movie release date not to change is Guardians of the Galaxy Vol. 3, which will be coming out on May 5, 2023.
'Eternals' Set to Be Released Next Month
The decision to push back all of these films comes just one month after Shang-Chi and the Legends of the Ten Rings proved itself to be successful at the box office.
As of October 18, the film has made more than $400 million worldwide. It also comes just a couple of weeks before Eternals is set to be released on November 5.
However, a source within Disney explained the scheduling change-up has nothing to do with recent box office performances and is strictly based on production schedules, according to Variety.
New Release Schedule
For those wanting to keep their release calendar in check, here is the new Disney feature film release schedule. Let's see if this one sticks!
Doctor Strange in the Multiverse of Madness – 5/6/22
Thor: Love and Thunder moved – 7/8/22
Black Panther: Wakanda Forever – 11/11/22
Untitled Indiana Jones 5 – 6/30/23
The Marvels – 2/17/23
Ant-Man and the Wasp: Quantumania – 7/28/23
Untitled Marvel moved from 11/20/23 to 11/3/2023
Untitled Marvel set to be released on 7/28/23 removed from schedule
Untitled Marvel set to be released on 10/6/23 removed from schedule
Untitled 20th Century set to be released on 10/20/23 removed from schedule