Disney hasn't produced an original live-action movie in more than half a decade.
Yes, you read that correctly. It has been six years since we've seen something original come out of the House of Mouse — at least anything that wasn't animated or a remake.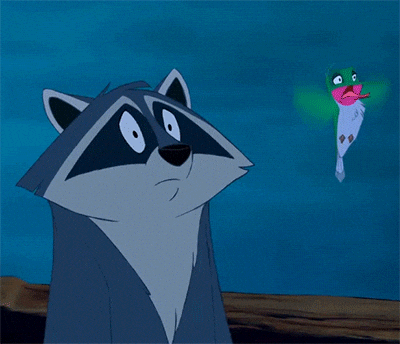 Disney's Last Live-Action Original Movie
It is a little hard to believe that Disney's last original live-action movie came out in 2015. And in all honesty, even though it's considered an original movie, it was based on an existing Disney theme park attraction.
That film, Tomorrowland, was a science fiction flick directed by Brad Bird (The Incredibles, Mission Impossible: Ghost Protocol). It's not a big-screen adaptation of the Disney theme park land itself. Rather, it's a sci-fi adventure that was loosely inspired by Tomorrowland's optimistic vision of the future.
If you didn't see it, you're not alone. For a film that had a $190 million budget, not including marketing costs, it only grossed $209 million at the box office. It pulled mixed reviews, and there wasn't even really much hype around it. In other words, the ambitious original flick bombed at the box office in 2015.
Trying Again with 'Jungle Cruise'
Disney's next original live-action movie comes out in just a few short days — Jungle Cruise hits theaters and Disney+ on July 30th. If you recognize the name, that's because this movie is also inspired by an existing Disney theme park attraction. It's a ride located in Adventureland at four Disney theme parks worldwide.
So, what gives? Why does it feel like Disney is avoiding original storylines?
Box Office Records
Well, the box office doesn't lie.
Disney makes more money now than ever. The Mouse House empire has been setting box office records for years. Before the shutdowns and restrictions of 2020, Disney smashed box office records by raking in $11.1 billion worldwide for 2019.
During that same year, the studio earned a third of all domestic box office revenue. It was reportedly the first time in at least ten years that any single studio had taken charge of so much box office revenue in the US and Canada. And they did it all with movies like Avengers: Endgame, Frozen II, the live-action remake of Aladdin, and Star Wars: The Rise of Skywalker.
Are you noticing a trend? Not a single one of those movies is an original (not even the animated one).
What the Box Office Is Really Telling Disney
Over the last several years, the Disney empire has grown to include the Marvel Cinematic Universe, the Star Wars franchise with Lucasfilm, Pixar Animation Studios, and more. Disney now has so many popular and profitable brands under their umbrella. They haven't even needed to think of giving priority to original live-action features.
To top it off, a lot of those live-action remakes of animated films have seen plenty of success. Whether they are straightforward remakes (Beauty and the Beast, Aladdin), or reimaginings from new perspectives (Cruella, Maleficent), they've pulled in a lot of money at the box office. Some were smash hits, and some were more modest successes — but they've been overwhelmingly successful as a whole.
Do I want to see new, exciting originals from the Disney empire? Sure! But it's hard to argue with the studio's strategy at the moment when you look at it from a profit standpoint. And while it doesn't seem like Disney has much interest in focusing on original live-action projects for the time being, perhaps Jungle Cruise will prove enough of a success to change their minds.