Ghostbusters: Afterlife just brought Sony's most supernatural franchise back to life. The sequel to the 1984 original was directed by Jason Reitman, son of original director Ivan Reitman, and it's safe to assume he made his father proud. 
For those just catching up, Carrie Coon, Finn Wolfhard, Mckenna Grace, Annie Potts, and Paul Rudd all star in this back-from-the-dead franchise. This time around, the story follows the spooky happenings of a single mom and her two children after they've arrived in a small town where things are not as they seem. Slowly then suddenly, they discover a key connection they have to the OG ghostbusters. The key to all they need to know lies within a secret legacy left behind by their grandfather.
Taking a tight hold of the number one spot, the weekend chart-topper raked in even more at the box office than anyone with even the highest hopes for it expected.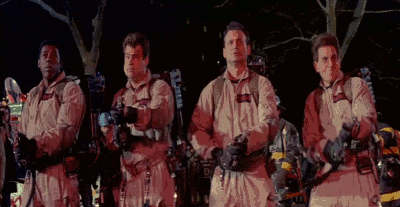 Reviving The Franchise With Box Office Gold
Ghostbusters: Afterlife brought in $44 million from 4,315 theaters at the box office over the weekend, bringing out a wide array of avid moviegoers.
As noted by The Hollywood Reporter, the production company was perpetually haunted by a revival failure not so far in the past. The 2016 female-led Ghostbusters had a ghastly low turnout. Those behind the scenes put more into the film than they got for it, and wound up unable to break even. The latest installment has officially turned things around for the better. Sony is banking on even bigger audience numbers throughout Thanksgiving week and the upcoming weekend.
In more happy news, Afterlife kicked off its overseas debut with $16 million from 31 markets. Its total global launch was $60 million.
Even Bigger Numbers Are Predicted for Next Weekend
According to analytics firm EntTelligence, almost 40 percent of the audience saw the movie before 4 p.m. This timeline indicates an extremely strong turnout among parents and their kids, and that will likely continue to soar as the holidays approach and winter breaks begin.
Reportedly, close to 50 percent of the audience was between 25 and 44. Fifty-seven percent of ticket buyers were male. With so many moviegoers making their way to theaters all over the nation for opening weekend, things are looking up for GhostBusters: Afterlife moving forward.
It's Getting High Marks on CinemoreScore
Ghostbusters: Afterlife has earned an A- CinemaScore from audiences. Per Deadline, this 2021 sequel "played best in the West, Midwest, and Southwest."
Learning from mistakes of the past, some of this one's success undoubtedly comes down to smart and cost-effective marketing. Killing two birds with one stone, Sony shared a bespoke marketing campaign designed to capture the attention of both young and old Ghostbuster fans. And the tactic worked. Of course, the viral TikTok Duets with influencers all over the earth singing the Ray Parker Jr. classic hit played a big part in drawing timely attention.
The Competition Trailed Far Behind
Some other buzzed-about films came out over the weekend, but none brought in anything close to the Ghostbusters sequel. On its opening day, King Richard came in fourth place, collecting an underwhelming $5.7 million from 3,302 theaters, and proved it's still a bad time to be a theater-debuting adult drama in the pandemic era. King Richard is already available on HBO Max.