Updated on October 12, 2021
Calling all Home Alone fans, the first trailer for Home Sweet Home Alone has officially dropped.
Instead of Macaulay Culkin fighting off Joe Pesci and Daniel Stern, Archie Yates (whom you may recognize from Jojo Rabbit) is fighting off Rob Delaney and Ellie Kemper.
Watch the First Trailer
Judging by the trailer, the reboot looks to follow the same premise as the original Home Alone film, which was released back in 1990.
You know — "parents leave child at home, child decides to eat all the junk food, and then two burglars decide to rob the home despite the child being home."
But hey, if it ain't broke don't fix it, right?! Alright, here's the first trailer:
Series to Debut in November
Original Story (August 13, 2021)
Just in time for the holidays, a Home Alone revival is coming to Disney+ through 20th Century Studios. It's set to debut on November 12.
This time around, the streamable installment is titled Home Sweet Home Alone.
Can't Beat the Real Thing
The OG Home Alone debuted in 1990. After the family-friendly Christmas comedy turned Macaulay Culkin into the biggest child star on Earth, the franchise churned out an avalanche of spin-offs for the big and small screen. Some were notably more popular than others, for all obvious reasons.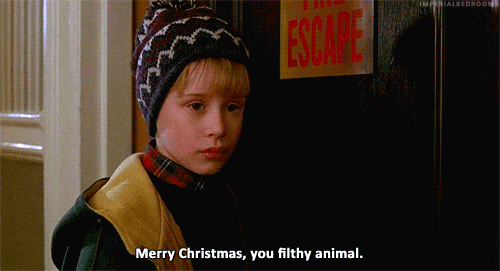 Frankly, the right cast is critical for a comedy classic this big, especially one done so many times. If we've learned anything from Home Alone installments of holidays past, casting can make or break how reboots are received. Luckily, this line-up looks pretty solid.
The Cast Practically Promises This One Will Be Funny
Directed by Dirty Grandpa's Dan Mazer, a plethora of comedic heavy hitters have signed on. Ellie Kemper, Rob Delaney, Aisling Bea, Kenan Thompson, Tim Simons, Pete Holmes, Devin Ratray, Ally Maki, and Chris Parnell all play key roles.
But no character is more crucial than the always mischievous main character. In Home Sweet Home Alone, Archie Yates stars as Max Mercer. And for the first time in the franchise's history, the lead has a social media presence.
More importantly, his sense of humor seems spot on.
You may recognize the talented British child actor from his breakout role as Yorki in 2019's Jojo Rabbit. His work in the award-winning film earned the 12-year-old a Critics' Choice Award nomination.
As for the storyline and all of its 2021 twists, here's what we know so far.
They're giving the OG Plot Another Go, But It Might Just Work
There have been five previous Fox installments of this franchise. Many didn't hit the mark, but the original is a forever hard act to follow.
The sixth sounds like it'll stick unsurprisingly close to other Home Alones, but it could also come closest to the beloved original in ways that work.
Per Deadline, here's what we can expect:
"A mischievous and resourceful young boy who has been left behind while his family is in Japan for the holidays. So when a married couple attempting to retrieve a priceless heirloom set their sights on the family's home, it is up to Max to protect it from the trespassers."
Obviously, the oh-so-familiar plot being done yet again doesn't set it apart. But timing might. Home Alone: The Holiday Heist, the last installment, dropped back in 2012. One Rotten Tomatoes critic said, "If you look at this movie as even remotely coming close to Home Alone, it's a disaster." Yikes.
As of 2021, the franchise makes its comeback after a much-needed breather. Home Sweet Home Alone is debuting 31 years after the blockbuster smash had everyone slapping themselves in the face. Given so much time and streamable space, the OG plot has a chance to be freshly revisited, with exciting twists of its own.
My only Christmas wish is that they do it justice. Well, that, and a Macaulay Culkin cameo.