Jennifer Lawrence's second Oscar could be coming sooner rather than later.
The Hunger Games actress is set to star in Adam McKay's Bad Blood, which will tell the story of disgraced Theranos founder Elizabeth Holmes.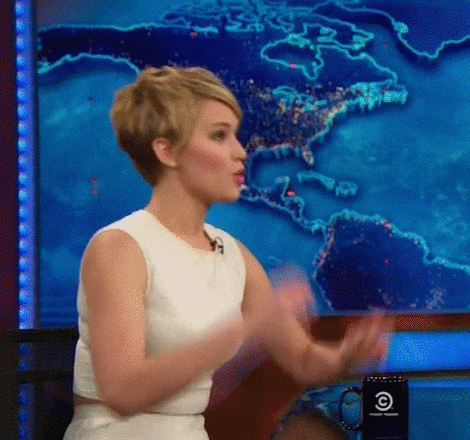 And, while the movie was announced a few years back, it looks like filming will begin relatively soon as it was just picked up by Apple Original Films.
J.Law as Holmes? We can see it!
McKay's Next Project
Lawrence is also one of the stars of McKay's upcoming Netflix release, Don't Look Up, but the duo will be teaming up again very soon for Bad Blood.
McKay will be writing, directing, and producing the project, while Lawrence is the only star who has been announced as of now. Bad Blood will also be based on the book Bad Blood: Secrets and Lies in a Silicon Valley by investigative journalist John Carreyrou.
Though the film will focus on the rise and fall of Holmes as she attempted to build her Theranos empire, it'll be interesting to see how the project incorporates Holmes' ongoing trial for fraud.
Been Years in the Making
While the film will be distributed by Apple Films, it was originally supposed to be distributed by Legendary. In fact, the studio snagged the movie rights in 2016 and brought on McKay and Lawrence.
But, after years of waiting, many started to wonder if the movie was ever going to be made. In fact, McKay told the Happy Sad Confused podcast earlier this year that he's been waiting to work with Lawrence for over a decade.
"In the case of Jen Lawrence, I've known Jen for a while…One of the first meetings she ever did in Los Angeles was after her first movie was with me, and … I think she was 17, she might've been 18," he shared.
"She worshipped Step Brothers, so when her agent said, 'Who do you want to meet with?' I'm sure they weren't so happy to hear her answer: 'The guy who did Step Brothers.' So I've known Jen for a long time and have always been dying to work with her…We have been developing the Bad Blood [film]… That is still in development."