Jim Carrey has had a long and varied career full of memorable performances. He's one of the most famous and respected movie stars in Hollywood. Here are Jim Carrey's best film roles ever.
Although he started as a stand-up comedian, Carrey came into the spotlight with the variety show In Living Color. His energetic slapstick performances were like none other. Soon after, the Canadian actor made the leap to the big screen in a lead role – and in a big way. Carrey starred in Ace Ventura: Pet Detective, The Mask, and Dumb and Dumber, all hitting theaters the same year.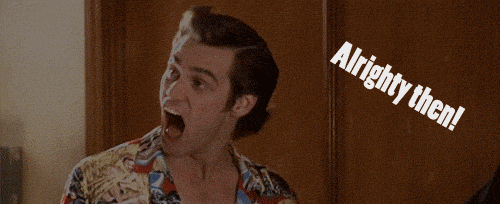 And while he is largely typecast into comedic roles, he has also had success with dramatic roles. He received Golden Globe Awards for his roles in 1998's The Truman Show and 1999's Man on the Moon. Carrey's performance in Eternal Sunshine of the Spotless Mind also earned him a Golden Globe and is often praised as one of his best.
From there, Carrey has continued to star in successful films over the years. 2022's Sonic the Hedgehog 2 is his most recent project, but it may be his last. The actor has announced that he is likely retiring from acting. While he didn't say he was ruling out a return completely, he did say that he's "fairly serious" about leaving acting behind.
"I really like my quiet life and I really like putting paint on canvas and I really love my spiritual life and I feel like – and this is something you might never hear another celebrity say as long as time exists – I have enough. I've done enough. I am enough," Carrey said during an interview with Access Hollywood.
In honor of the acting genius that is Jim Carrey, let's take a look back at his best roles. With movies like The Cable Guy, I Love You Phillip Morris, and Liar Liar on his resume, how do you even begin to pick a favorite Jim Carrey film performance?
10. The Mask (1994)
If there was ever a perfect role for a physical comedian like Jim Carrey, it's The Mask. Based loosely on the Mask comics from Dark Horse Comics, Carrey plays Stanley Ipkiss, a regular, normal guy who finds a magical mask that transforms him into a green-faced troublemaker. He starts using his newfound abilities to fight crime, making himself a target for a gangster.
In a time before the Marvel Cinematic Universe, The Mask became the second most profitable film based on a comic. While there is plenty of talent that went into this production, Carrey's work is second to none. This outlandish performance solidified Carrey's spot as a significant Hollywood star and earned him his first Golden Globe Award nomination.
9. Bruce Almighty (2003)
Jim Carrey plays Bruce Nolan, a discontented television reporter whose career has stalled. When he loses it, God appears in human form–played by Morgan Freeman, of course–to give him almighty powers in an effort to prove how difficult it is to run the world.
So, what would happen if Jim Carrey were God? Well, as you'd probably expect, he uses his new divine abilities for selfish, petty reasons. Carrey is hilarious here, causing Steve Carell to speak in tongues and parting soup Moses-style. Although there is some sappy spiritualism towards the end, Carrey's wild silliness really makes the film.
8. I Love You Phillip Morris (2009)
In I Love You Phillip Morris, Jim Carrey plays Jay Russell, a real-life con man who comes out of the closet and finds love in prison. His cellmate and love interest is Phillip Morris, played perfectly by Ewan McGregor. In thisi black comedy, Carrey's character escapes from prison multiple times to be with Morris, whom he can't be without.
Although there is clearly humor here, it's much different from the physical, over-the-top comedy we see from Carrey most of the time. It is funny, sweet, and even heartbreaking in places. There is a delicate balance between humor and sadness.
7. Dumb and Dumber (1994)
Dumb and Dumber was the last of Carrey's three films that came out in 1994, hitting the theaters in December. Carrey plays Lloyd Christmas, who sets out on a cross-country trip to Aspen with his best friend and roommate, Harry Dunne (Jeff Daniels). These dimwitted guys unknowingly get wrapped up in a kidnapping plot, and hilarity ensues.
There's something about how well Jim Carrey and Jeff Daniels play off of each other. The entire thing is truly stupid but in the absolute best possible way. Carrey's goofy, chipped grin is just the tip of the iceberg of his outlandish performance here. And let me tell you, I'll never look at ketchup and mustard bottles the same ever again.
6. Ace Ventura: Pet Detective (1994)
First, let's get this out of the way: There is content here that didn't age well at all. Towards the end, there are some really questionable and unacceptable trans jokes that are pretty cringy when watching through a modern lens.
However, we can't ignore Jim Carrey's work in Ace Ventura: Pet Detective. The complete and total dedication to the character is unbelievable. Every single ounce of his performance is done for comedy, down to the smallest of gestures. He uses his entire body, too, with his unmatched physical comedy style.
It was a performance that no other actor could have ever pulled off. And even if you hated this film when it came out, it was impossible to not feel like Carrey was the next Hollywood megastar.
5. Man on the Moon (1999)
1999's Man on the Moon is the film that earned Jim Carrey his second Golden Globe Award. His heart is clearly in this project, playing the groundbreaking and often misunderstood comedian Andy Kaufman. The film takes us from Kaufman's childhood through comedy clubs and TV appearances that made him famous.
Carrey gives an amazing performance, as he is directed by Grammy-winner Miloš Forman. A documentary titled Jim and Andy: The Great Beyond was released in 2017 to give audiences a glimpse behind the scenes. It's fascinating to see the way Carrey was so committed to playing Kaufman and remained in character during the entirety of the production.
Read More: Eye-Opening Celeb Documentaries That Revealed Way More Than We Expected
4. The Truman Show (1998)
Inspired by a 1989 episode of The Twilight Zone, The Truman Show follows Truman Burbank, a man who has no idea he is the star of his own television show. His seemingly ordinary life is actually just a set inside of an enormous dome, populated with actors and crew members. But as strange things start to happen, such as a spotlight falling out of the "sky," he starts to realize nothing is as it seems.
As one of Jim Carrey's first dramatic roles, it showed a different side to his acting abilities. He was no longer posing and showing off to garner laughs. It left us with an empathetic, likable, and real character. It paid off, too. This was the first project that earned Carrey a Golden Globe Award.
"In case I don't see you… good afternoon, good evening, and good night."
3. The Cable Guy (1996)
For 1996's The Cable Guy, Jim Carrey got a little darker. He stars as Chip, the eccentric, stalkerish cable installer who becomes increasingly intrusive in a customer's life. The object of his obsession, played by Matthew Broderick, is his "preferred customer."
Carrey was paid $20 million for starring in The Cable Guy, marking the highest salary earned by an actor up until that point. Whether or not that played into high expectations, I can't say for sure. But, critics and audiences were not prepared for this film, after Carrey's previous work in films like Dumb and Dumber. While The Cable Guy was still a box office success, it didn't bring in as much as Carrey's previous films.
Despite the poor reception the film saw initially, it has since gained a cult following. These days, it is often regarded as one of his best films – hence the high ranking on this list. It's also been attributed to helping Carrey pursue more serious roles, making it one of his more significant projects in terms of his career.
2. Liar Liar (1997)
Jim Carrey teamed up with director Tom Shadyac again after Ace Ventura: Pet Detective for 1997's Liar Liar. He portrays the unethical lawyer Fletcher Reeds, who has built an entire career on lying. It has spread into his personal life, too, alienating his son and former wife. Except one day, he finds himself possessed with the inability to lie about a single thing.
This role may not be Carrey in a tutu a la Ace Ventura or fleeing bad guys inside a dog-shaped vehicle like Dumb and Dumber, but it's another role that couldn't have been done by anyone but Carrey. He is literally writhing and contorting while trying to spit out one single lie. As with his other physical comedy roles, this one was reportedly physically demanding, sending him home completely exhausted.
After 25 years, Liar Liar still holds up as a great movie and one of Carrey's greatest roles.
1. Eternal Sunshine of the Spotless Mind (2004)
2004's Eternal Sunshine of the Spotless Mind stars Jim Carrey and Kate Winslet, a former couple whose relationship has turned sour. They both undergo a medical procedure to have each other erased from their memories. However, they still manage to find each other again. And when someone from Lacuna mails them their records, they decide to try again despite the bitter memories.
Exploring romantic love and memory, this science fiction psychological drama is unique. The success of this film is certainly due in part to Carrey's performance, along with the performance of co-star Kate Winslet. They have undeniable chemistry in this movie – the kind that I can't forget, even nearly 20 years later.
Carrey delivers the best performance of his career in Eternal Sunshine. He feels sincere and believable, almost as if he isn't acting at all. He didn't receive an Oscar for this one, though I personally feel he deserved it. Regardless, this has developed a cult following, and many critics have regarded it as one of the best films of the 2000s.